Sure, they scare us, deliver laughs and dance like pros, but now we know the kids from "Stranger Things" even have what it takes to form the perfect boy band.
If they ever wanted to do that.
The cast from the Netflix fright fest has been making the late-night TV rounds this week, and during their latest stop — to "The Late Late Show With James Corden" — they proved they have what it takes with their mastery of Motown music and moves.
Finn Wolfhard, Gaten Matarazzo, Caleb McLaughlin and Noah Schnapp joined host Corden for a faux flashback to their days before they became small-screen stars, when they were all part of a quintet called The Upside Downs.
"Some people thought it was weird that James hung out with us, because he's an adult, but we actually went to school with him," Wolfhard said in the "Behind the Music"-like bit. "Yeah, he was held back a couple of years, but we were in the same grade."
And, eventually, the same band.
The mock documentary even showed how their musical path led to the "Stranger Things" gig — for all but Corden, who bombed when he auditioned for the role of Eleven.
Even though their Motown days were behind them, they couldn't resist the opportunity to get the band back together for one last show.
That's where the fiction ends.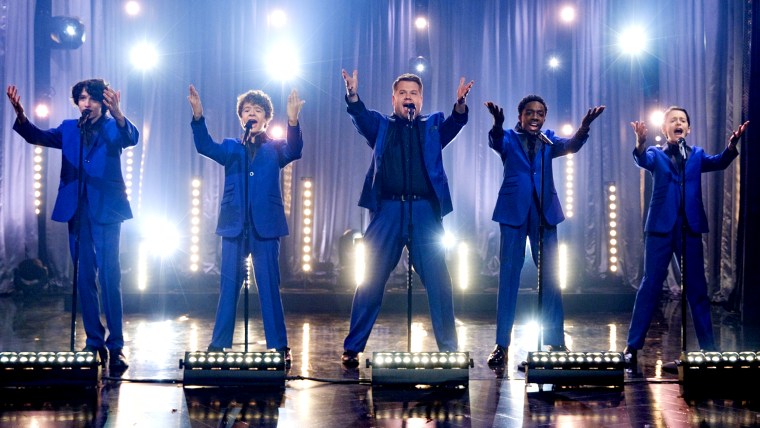 When The Upside Downs took the stage for a medley hits — from The Jackson 5's "I Want You Back" to The Temptations' "My Girl" — the performance was genuinely fantastic.
Is there anything these kids can't do?