Dear Sally, the cast of "Felicity" reunited Sunday, and it was everything we dreamed of.
Keri Russell (Felicity), Scott Speedman (Ben), Scott Foley (Noel) and several other cast members gathered at the ATX TV Festival in Austin, Texas, to reminisce about the beloved WB series, which turns 20 this year. Here are seven revelations from the panel, presented by Entertainment Weekly and Hulu.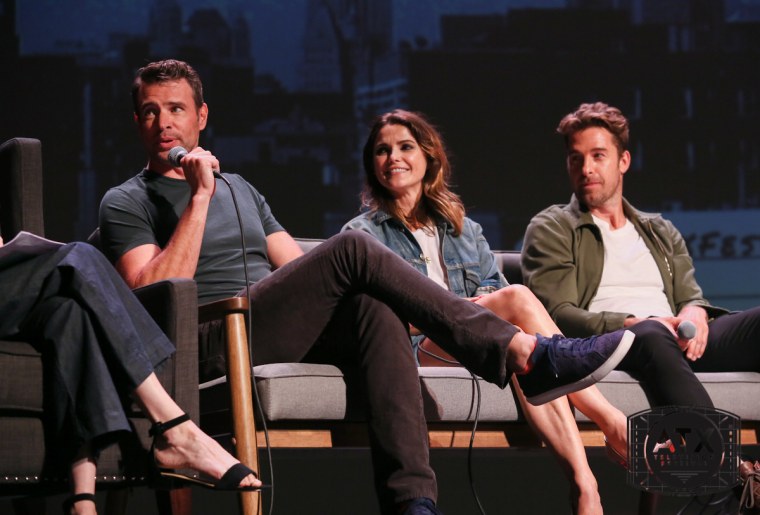 1. Russell "choked" on an early audition.
"There were many auditions, but at the first one, I was in a room with what felt like 55 girls sitting in the halls and reading our lines," the actress said. "But then the next big one, I tend to be very nervous and I got really nervous. I choked. J.J. (Abrams) and Matt (Reeves) pulled me aside to some copy room and said 'What is going on?! Pull yourself together!' And I went back and did it again."
2. Foley was originally cast as Ben — but he's glad he ended up as earnest RA Noel.
"What a s---ty show that would've been," Foley joked. "I was originally cast as Ben and for a week I was doing wardrobe fittings and makeup and hair tests as Ben, and they were having a hard time casting Noel. And they liked this guy (Speedman) as Ben better, and they didn't want to fire me. J.J hadn't been a boss for that long, and was like, 'Can you be Noel?' And I loved the script so much and I was so thrilled to be a part of it and work with J.J. and Matt, I would've emptied their garbage cans. And I think no one could've played Ben Covington better than Scott Speedman."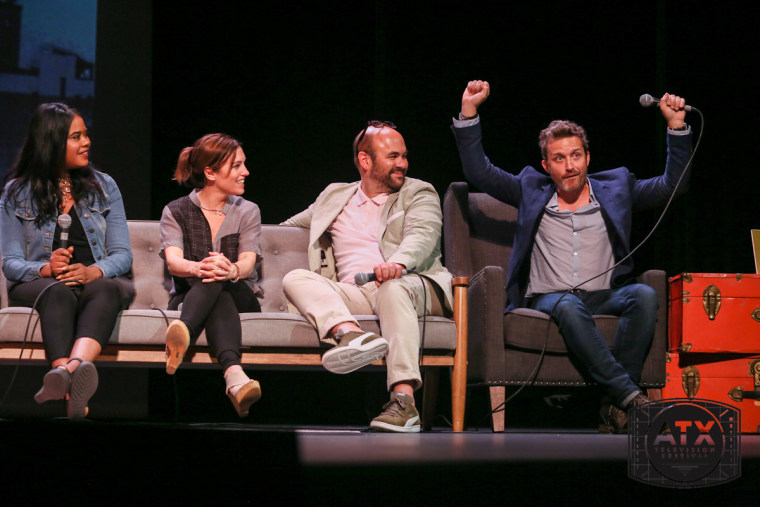 3. No one knows what was in Meghan's box.
The contents of the mysterious box owned by Felicity's roommate Meghan remained unknown for the series' four seasons, and even actress Amanda Foreman isn't exactly sure what it contained — though she has an idea. "I don't know; neither does J.J.," she said. "It was a device. But it had to be small enough to fit in the box, so I thought maybe it was a confession to a murder."
4. The series had "two endings."
"The network canceled us, kind of," Russell recalled. "And then they were like 'Just kidding, do a few more!'" "They canceled us, put another show on, and that show failed miserably the first episode," Greg Grunberg (Sean) explained. "And that's when they called back and said 'We need more episodes from you.' And that show was 'Roseanne,'" he quipped.
While Grunberg observed that it "was a different show" for the final four episodes, Foreman "loved" the controversial time-travel storyline that followed Felicity's graduation from the fictional University of New York. "I thought it was so clever," she said. "They had ended the show; the show was done. So what are they going to do, show Felicity after college and now she's got an apartment off campus at Berkeley? I thought it was a fun thing. She was questioning if she made the right decision picking Ben because Ben turned out to be kind a turd."
Other cast members are still confused by the sequence of events that ended the show. "I died?!" Foley joked.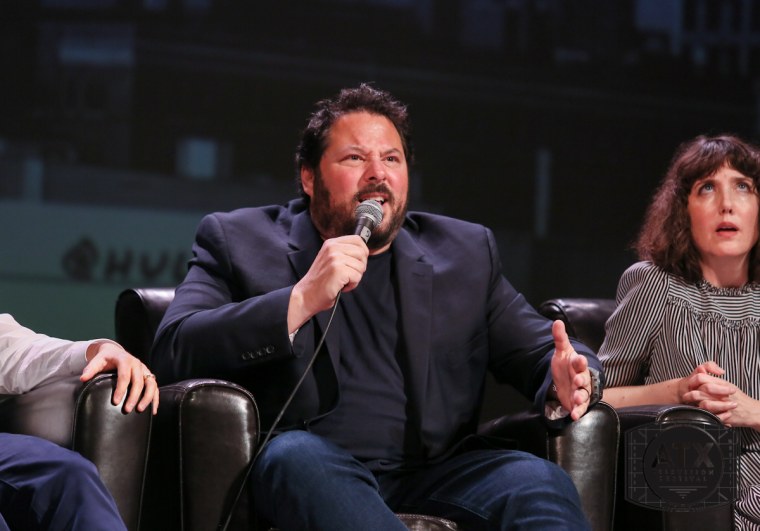 5. The show touched so many young fans for a powerful reason.
"To me, the beauty of the show was always this really simple idea that I feel is very relatable," Russell said. "Just this kind of romantic idea —it doesn't have to be when you're young, but it's a lot of times when you're young — of this chance to change your life completely. I feel like everyone at some point can look back on that one moment and think 'I wish I would have chosen him' or 'I wish I would've taken that chance.' I think that was the sweetness and the beauty and the truth of the show. And that's what we got to live out through Felicity. She did, she took the risk. She jumped. And so that's what I felt was the strength and core story of the show."
6. Felicity's infamous second-season haircut began as a joke.
"The way it all totally went down was that they were wrapping up the first season," Russell recalled. "The hair people were putting everything they had into boxes, and there was a little boys' wig. Why there was a little boys' wig, I have no idea. And we put it on me at 2 in the morning as a joke. And we took a Polaroid, and over the summer we thought it would be funny to send to J.J. and Matt, totally as a joke. And then, I'm with my girlfriends at some lake and I got this phone call, 'Someone named J.J. Abrams wants to get you on the phone.' And they said 'Hey, we got your picture. Will you really cut your hair?' I was like 'I guess.'"
She added, "They said it's such a typical college-girl story, that the guy breaks up with her and she goes and cuts her hair. And I loved it; I thought it was such a good storyline. And the thing that was most surprising to me about the reaction was that Felicity was never a fashion plate anyway. It wasn't like I was wearing cool clothes or had beautiful makeup. I was wearing baggy clothes, so I didn't know everyone cared so much about the way I looked."
7. A "Felicity" reboot wouldn't be out for the question for Foley.
"I was interviewed yesterday and they asked me about a reboot, and I said don't do a reboot," he said. "I feel that the show was so specific to the characters in that time of their lives that to do it again would be an injustice to the show that we all made and we all love. Now when I said that yesterday, I wasn't sitting up on a stage looking at these faces. I would love to be able to find out what happened to Richard, to Javier, to Julie, to Elena. I don't know how it would work, what the story would be, but I would love to. All these emotions that I had when I was 25-26 shooting the show are coming back, and I miss you guys."
For more with the cast of "Felicity," tune in for TODAY's interview later this week!