Monday marks 10 years since Oceanic flight 815 first crash landed into our living rooms and brought with it the perfect blend of sci-fi, fantasy and myth-heavy mystery — and of course, an easy-on-the-eyes band of ragtag castaways.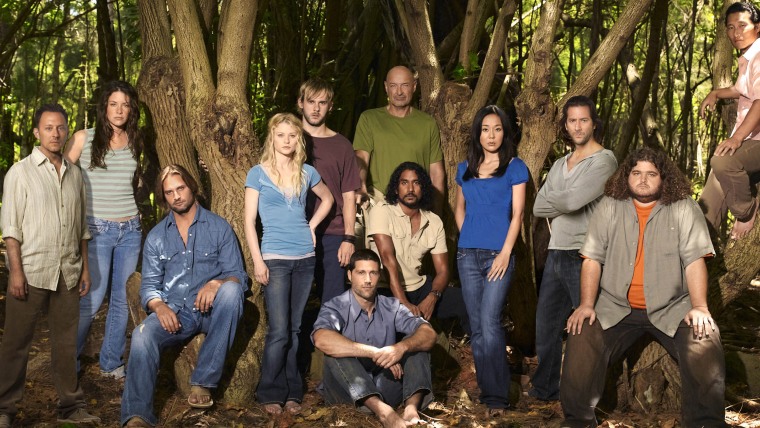 For six seasons, viewers followed the twisting tale of Dharma, doppelgangers, red herrings and one Smoke Monster. And even now, long after they've said so long to the hit, fascination with the series remains among those faithful fans.
And that's not all that remains.  
While viewers got answers to most of the head-scratchers — like those pesky tropical pandas, the fated numbers and whether Kate's one true love was Dr. Jack or the almost-always shirtless Sawyer — other questions were left in limbo.
For instance:
Waaaaaaalt! If Michael's son Walt was so special, as his mysterious psychic powers implied and other characters often told him, then why did Ben just let him sail away after risking life (actually, several lives) and limb to kidnap him?


What has four toes and no explanation? You don't just show viewers the ruins of a massive four-toed statue without offering some clarification. Or maybe you do. "Lost" eventually gave a glimpse of the full monument, but the show never explained the mysterious civilization it alluded to.


The rules and how to break them: Ben and his nemesis, Charles Widmore, operated under a number of important rules, including a prohibition on killing each other's kids (until one of them did) and killing each other (until one of them did). Why did they have the rules? Who made them? Who knows?


Dead man walking: For a dead guy, Jack's dad sure got around. Most of the Christian Shephard sightings were explained away by the fact that Smokey could take his form on the island. But what about when Christian had a post-mortem run-in with Jack in L.A? Your guess is as good as Jack's.


What's a castaway got to do to get a ticket to the afterlife? After the survivors of flight 815 ceased to survive any longer, they met up in the church of the great beyond. Or, at least some of them did. Where were Walt and Michael and so many other familiar faces? Nowhere to be seen.

Two years after the series wrapped, show co-creator Damon Lindelof admitted he had "one regret" when it came to all of those loose threads. He didn't regret that the ambiguity, only that he'd previously said that "the answers are coming" at all.
Because, really, there's no better way to honor a series filled with mysteries and riddles than to leave fans with a few to keep them guessing for years to come.
Follow Ree Hines on Google+.