Steve Rannazzisi sat down with Howard Stern Tuesday, in his first interview since the New York Times revealed that his story of narrowly escaping from the World Trade Center on 9/11 wasn't true.
In his typically blunt matter, Stern confronted the comedian, asking him if he thinks of himself as a liar or as "psychologically disturbed."
"It's not like I moved to Los Angeles with this story, with the thought of, like, 'I'm gonna go out and trick everyone out there and tell them this is what it is' — it wasn't calculated at all," said the star of FX's "The League."
"You have, like, 15 seconds, I think, to kind of go, 'Wait, hold on, stop, I'm sorry, that's not true.' And if you pass that 15 seconds, it's sort of like, now it becomes a thing where you're like, 'Now I have to be the guy who's very strange and weird and just says I lied about 9/11.'"
Rannazzisi said that the lie just "slipped out."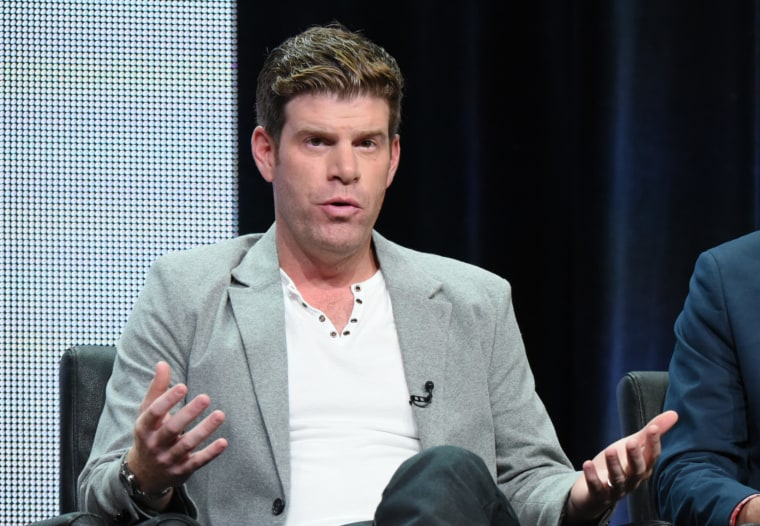 For a lie that just "slipped out," it was pretty elaborate. Rannazzisi, who told the tall tale to Marc Maron in a 2009 interview on Maron's WTF podcast, said he was working at Merrill Lynch's office on the 54th floor of the south tower when the first plane hit the north tower.
RELATED: Last known surviving 9/11 search dog from Ground Zero enjoys 'Sweet 16' bash
He described people being "jostled all over the place" and said that he was still haunted by nightmares of falling.
Throughout the 40-minute interview with Stern, Rannazzisi seemed nervous. At times, he seems remorseful. He mentioned the support of his father, who he said was a veteran firefighter.
RELATED: Salty, a relative of Wrangler's, led blind owner to safety from 71st floor on 9/11
"The moving-on process is apologizing to the people that I truly hurt," he added.
You can watch Stern's full interview with Rannazzisi above.