Steve Irwin lives on in the hearts of his family and fans — and now his name will forever shine on the Hollywood Walk of Fame.
The beloved Aussie "Crocodile Hunter" was honored with a Walk of Fame star on Thursday, more than a decade after his tragic death. The conservationist and TV personality died after a stingray attacked him in 2006 at age 44.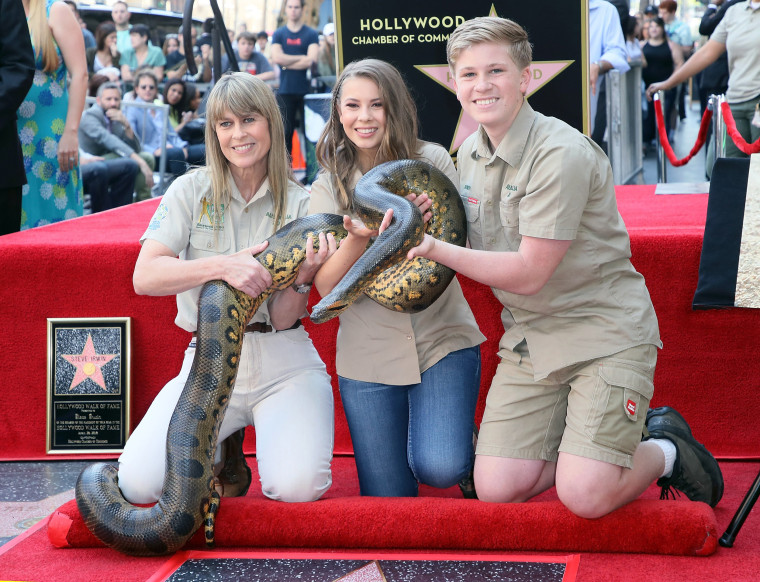 Irwin's widow Terri, and their two kids, Bindi, 19, and Robert, 14, were at the ceremony to pay tribute to him, reports ET.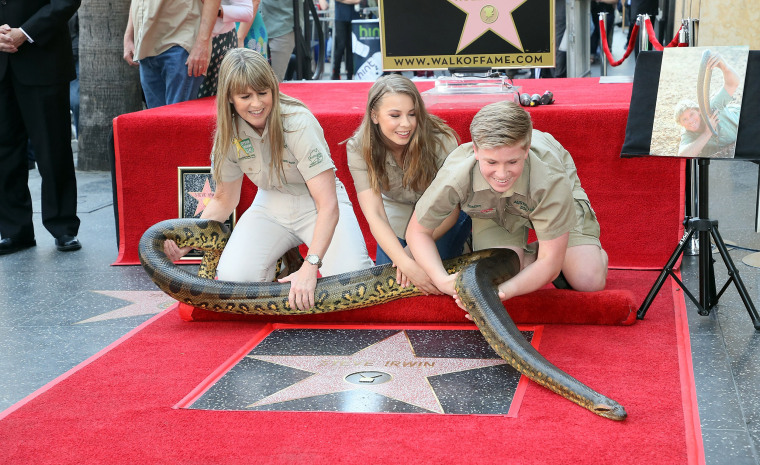 "I'm going to get a little bit emotional because it's such a special day," Bindi told the crowd as she choked up and hugged her mom. "I have to tell you that I, never in my wildest dreams, imagined that this would become a reality, and this is such an honor as a family to continue in dad's footsteps ... So thank you for being here today and supporting us."
"And you know what? We'll always be a family. So congratulations and woohoo," added the teen, who shares her father's passion for wildlife conservation.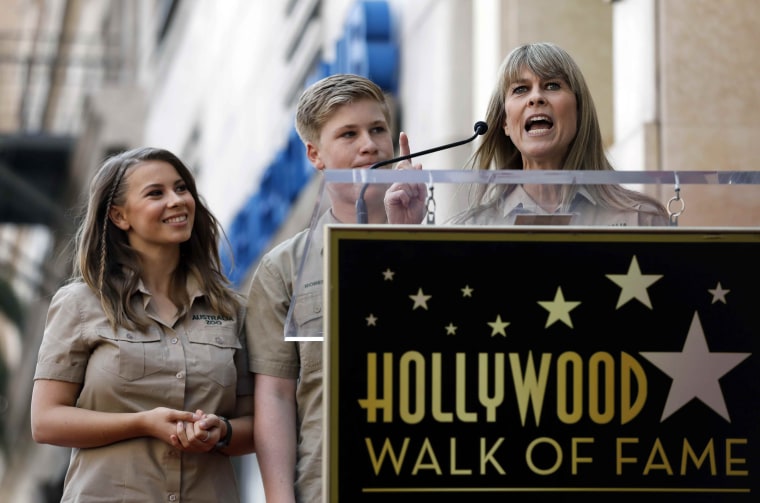 Terri also delivered a touching speech, sharing memories of her late husband, and encouraging fans to be inspired by his "love of everything."
After the tear-filled ceremony, Bindi opened up to ET about what the honor means to the family. "I just cried through the whole time I was speaking. It's something where, I don't think a lot of people realize how emotional it is," she explained.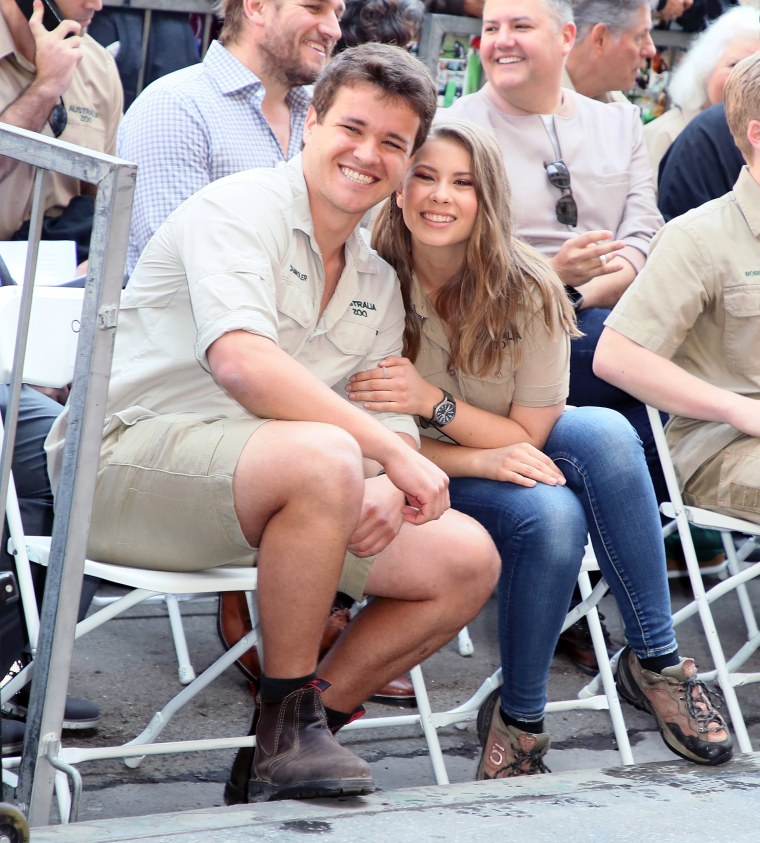 "It's been over 10 years now, and the grief is always going to be there, but I think now, it's moving forward and remembering everything dad worked so hard for," she said. "And this is a celebration of his life and it's always going to be emotional, but I think these are just happy and proud tears. We miss him so much."