For viewers of the Miss Universe pageant, it was a cringe-worthy moment.
But for host Steve Harvey and the woman at the center of the event's botched coronation, the crowning and un-crowning of Miss Colombia was much more than embarrassing.
It was painful.
"I blew it in a big moment," Harvey told TODAY's Natalie Morales of the moment on Dec. 20 in Las Vegas when he accidentally crowned Miss Columbia Ariadna Gutierrez the winner. Miss Philippines, Pia Wurtzbach, was the actual winner.
"And the person that was hurt the most was [Gutierrez]," Harvey added. "That was the greatest regret for me."
For Harvey, the experience was also scary. He revealed he got angry insults and even death threats after the mistake.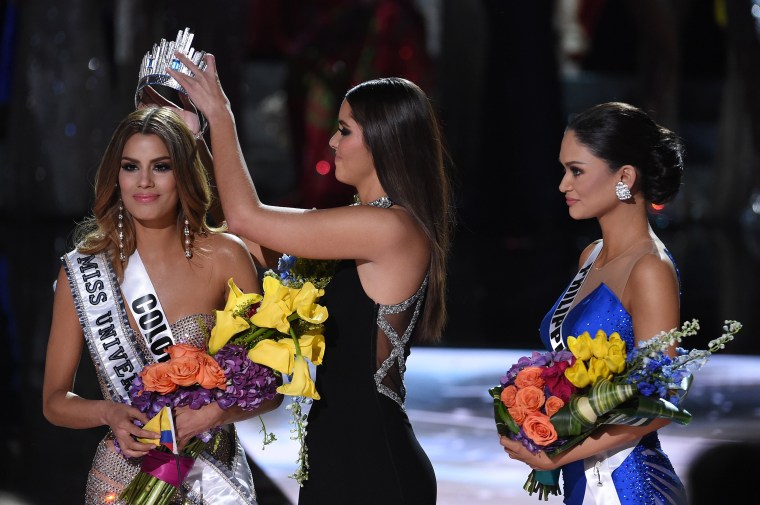 Sitting beside Harvey, Gutierrez said she'd accepted the host's apology and opened up about how the momentary mix-up has felt like a bit of a blessing.
RELATED: Steve Harvey apologizes after crowning wrong contestant in Miss Universe pageant
"It was the happiest four minutes and a half that I ever had," she said of her brief reign as Miss Universe.
"I have been able to make an entire country happy. But after that, I felt horrible. I was crying a lot. Now I can say, 'OK, it was the worst night of my life, but it was the best one, too.'"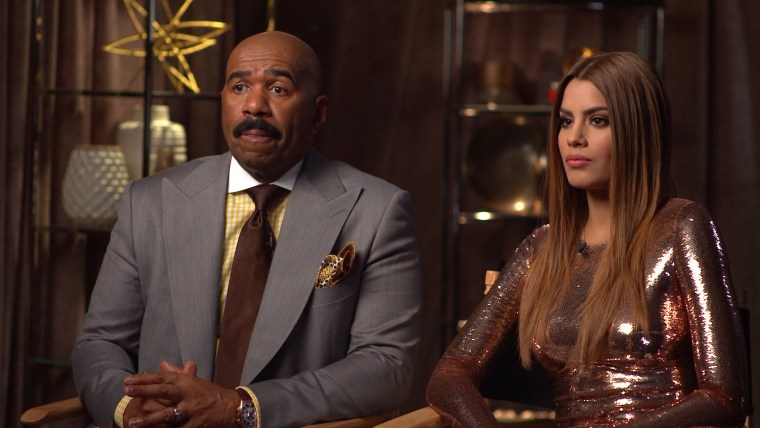 In a two-part special for his daytime talk show, Harvey apologized to Gutierrez face-to-face.
"I cast you into a spotlight," he told her. "A place that I never intended to, that I would not have happen to anybody. I just want to say how sorry I am. I am beyond sorry about what happened that night and that it was you."
Check your local listings to see part two of Harvey's special on Tuesday.
Then see even more from him and Gutierrez — including his explanation of what led to the Miss Universe mistake — Wednesday on TODAY.
Follow Ree Hines on Twitter.