It's impossible to re-watch that memorable Miss Universe moment — the one in which Steve Harvey calls for a halt in the celebration to explain that the crowned winner didn't really win at all — and not feel sorry for everyone involved.
It was obviously painful for the wrongly crowned Miss Colombia, Ariadna Gutiérrez, awkward for the eventual title holder Miss Philippines, Pia Wurtzbach, and downright embarrassing for host Harvey.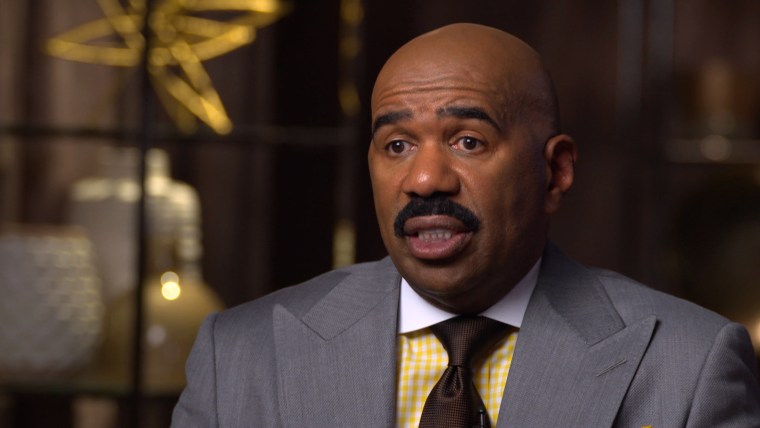 But as the actor, comedian and daytime talk show host explained during a recent interview with TODAY's Natalie Morales, he felt more than just shame about the incident.
"There was a moment for me — I mean, I was ashamed for the mistake, but I was also a little bit angry at the mistake," he said. "A lot of people could have stepped up and said, 'I played a role in this, too, you know. I made a mistake, too.' But nobody did."
RELATED: Steve Harvey reveals in Miss Universe sit-down: I got death threats
Because, as Harvey recalls, he did just what he was told to do that night.
"I read the teleprompter, and clearly I read what it said to read," he said. "And then I followed the direct instruction in my ear. We went straight from 'And the new 2015 Miss Universe is...' and when they said read the card, all the cards in rehearsal never had any of that on there, except the name."
By "any of that," he means the addition of the name of a runner-up.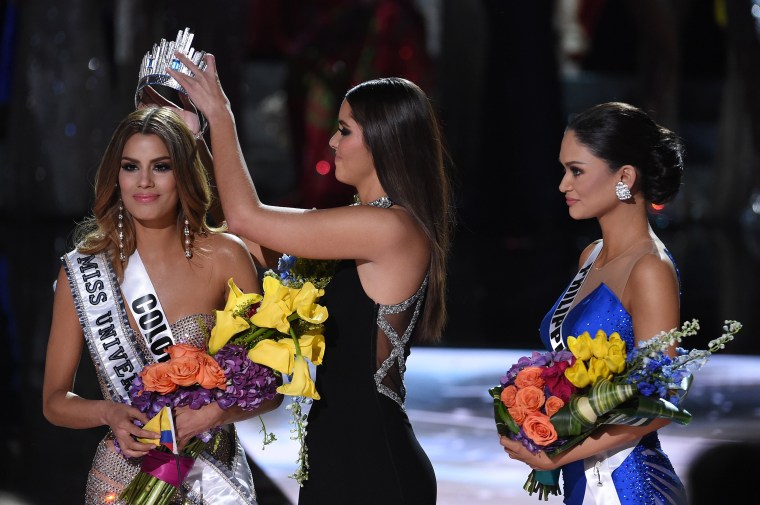 "The fact [is] that we didn't rehearse it that way," he told Morales, who has also made the Miss Universe reveal in years past. "I didn't know any other information was going to be on that card. Had I taken a moment to look down at the card [I would have], but I was trying to keep it down so nobody saw the winner, and I blew it."
RELATED: Steve Harvey apologizes after crowning wrong contestant in Miss Universe pageant
While he received support and sympathy from many after that, "the hate was pretty intense," he said of other reactions, which included death threats.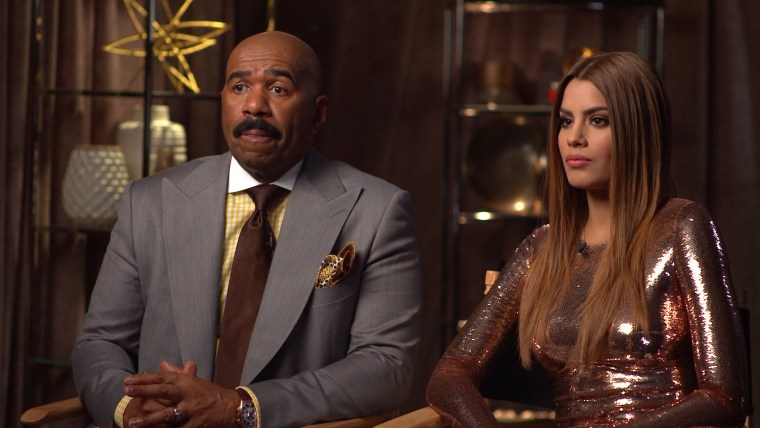 But that's all in the past now, and Gutiérrez herself has forgiven Harvey for the flub.
"We are human beings, you know," she said during the interview. "Everyone is able to make mistakes."
As for Harvey, he's not going to let one mistake keep him from giving it another try at the next Miss Universe pageant. And if there's another mix-up, at least he won't be alone.
"Let me tell you something, I promise you this woman will be on that stage next year," Harvey assured.
Maybe Miss Colombia can even read the card next time?
"Please," Gutiérrez said with a laugh.
Follow Ree Hines on Twitter.