Steve Harvey's need for privacy went public in a very big way this week when a memo he sent to staff members of his daytime talk show leaked online. He's now defending the content of the email, in which he pleaded with employees to stop "ambushing" him and give him more personal space.
The memo repeatedly asked staff members not to drop by Harvey's dressing room without an appointment, occasionally mixing in all-caps statements ("IF YOU OPEN MY DOOR, EXPECT TO BE REMOVED") to emphasize its point.
"There will be no meetings in my dressing room. No stopping by or popping in. NO ONE," Harvey wrote in the memo, which was published on Robert Feder's Chicago media blog.
He also instructed his staff not to approach him in the hallway for impromptu chats.
"I promise you I will not entertain you in the hallway, and do not attempt to walk with me," he stated in the memo.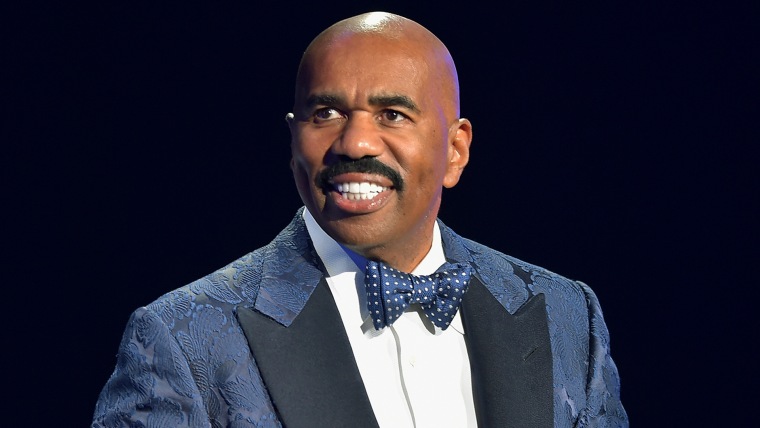 Harvey wrote that he'd been taken advantage of by his "lenient policy in the past," and that he was setting new rules to create more free time for himself.
The memo, which Feder reported was circulated to staff at the start of the current season of Harvey's talk show, was clear and direct, and the reaction to it online was mixed. Some mocked it ...
... while others felt Harvey did nothing wrong.
Regardless, Harvey isn't going to apologize for writing the memo.
"Look man, I'm in my makeup chair, they walk in the room. I'm having lunch, they walk in, they don't knock," he told "Entertainment Tonight" in a phone interview Thursday. "I'm in the hallway, I'm getting ambushed by people with friends that come to the show and having me sign this and do this. I just said, 'Wait a minute.' And in hindsight, I probably should've handled it a little bit differently."
Harvey said he simply wanted the employees to honor and respect his privacy.
"I just didn't want to be in this prison anymore where I had to be in this little room, scared to go out and take a breath of fresh air without somebody approaching me, so I wrote the letter," he explained. "I don't apologize about the letter, but it's kind of crazy what people who took this thing and ran, man."
Harvey reportedly will be working with a new staff this fall, when production of his show relocates from Chicago to Los Angeles.