Whether on the big or small screen, Steve Carell has had us laughing for years. But lately, he's had us doing a double take.
The former "Office" actor recently revealed a new look. He's gone gray — and fans have gone wild about it!
So, naturally, when he and his "Despicable Me 3" co-star Kristen Wiig stopped by TODAY Wednesday, the talk turned to his sudden silver-fox status.
"It's not even salt-and-pepper," Matt Lauer commented while studying the star's hair.
"Matt, my eyes are down here, OK?" Carell deadpanned.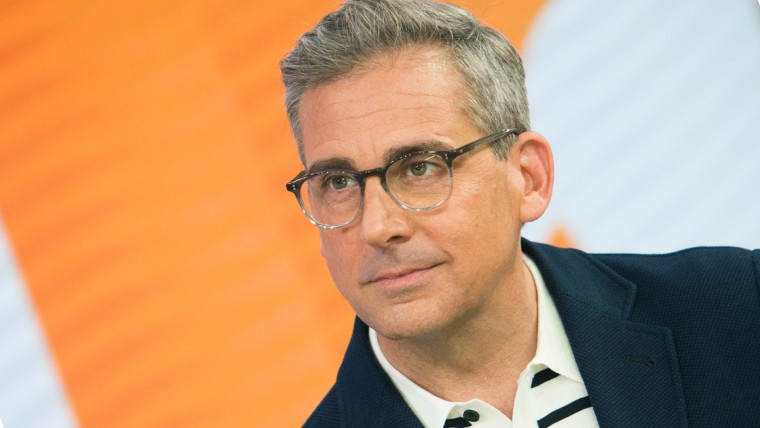 As for Wiig, she simply said the new sex symbol has "always been handsome."
"Yeah, tell me something I don't know!" Carell continued.
Despite hamming it up over the hair hubbub, Carell isn't completely comfortable with all of the compliments.
"I feel it's dripping with irony," he cringed.
But everyone, including TODAY's Al Roker, who dubbed him "beyond attractive," assured Carrell it's all sincere.
Unfortunately, fans won't be able to see more of the silver fox on the silver screen in his latest role. Only his voice — and Wiig's — is heading to theaters Friday with the debut of "Despicable Me 3."