Warning: This post contains a "This Is Us" spoiler.
We know "This Is Us" star Sterling K. Brown is an excellent actor, which is one reason he was so convincingly emotional during the surprise home birth scene with his TV wife, Susan Kelechi Watson, in this week's episode.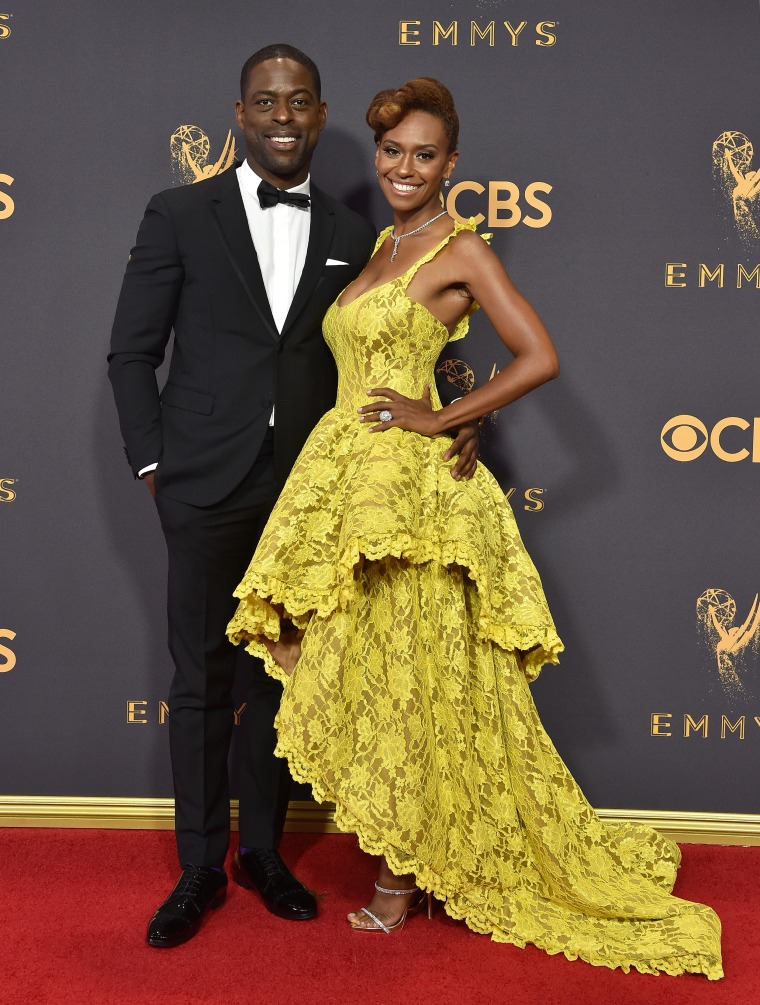 Another reason? Turns out, the two-time Emmy winner and his real-life wife, Ryan Michelle Bathe, had their own "unexpected" home delivery with their first child, Andrew, 6.
Brown, 41, revealed the tidbit on Twitter as the scene aired Tuesday night, writing, "An unexpected home delivery is something my wife and I went through ourselves with our first born, so this was round 2 for me! #ThisIsUs."
The couple, who married in 2007, also have a younger son, Amaré, 2.
In September, Brown, who picked up his second Emmy for playing Randall Pearson on the hit NBC drama, opened up to TODAY about fame and fatherhood.
The actor explained that his boys would be happy to trade his fame and accolades for more time with their dad.
"Anything that takes me away from my kids, they're like 'later!' for it," he said. "My son will say sometimes, 'I wish you weren't so famous, daddy.' I say, 'Why?' 'Because I just want you to be at home more."
And clearly his son's love means the world to him.
Said Brown, "The love of a child, nothing can surpass that."