Poor Sterling K. Brown!
The "This Is Us" actor got the fright of his life Thursday thanks to one of Ellen DeGeneres' hilarious celebrity scares.
During a visit to "The Ellen DeGeneres Show," the Emmy winner got absorbed in a seemingly harmless Hollywood trivia game with his "Hotel Artemis" co-star Brian Tyree Henry.
Big mistake.
Just as Brown was answering another question, a flap in the middle of the table opened and a crew member jumped out and scared the bejeezus out of him.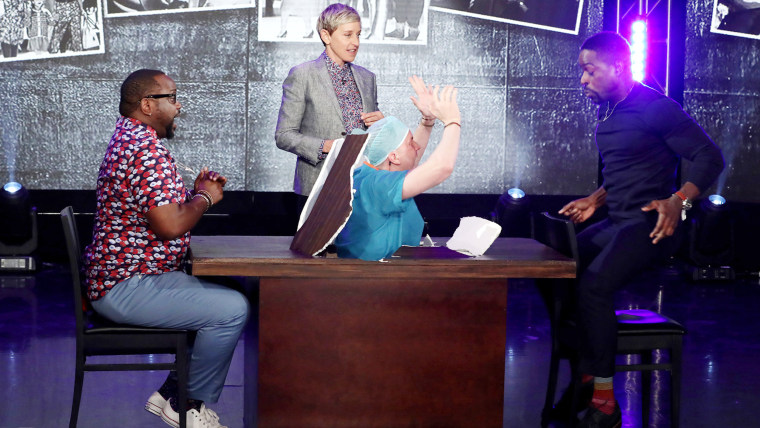 Brown handled the terrifying prank about as well as any of Ellen's victims: He leapt from his seat, screamed his head off and ran several feet from the terror.
Luckily, once he was far enough away, Brown finally laughed right along with everyone else.
Ellen shared a short clip of the high jinks on Twitter, writing, "We've been scaring people for at least 10 years, and @SterlingKBrown may be my favorite so far."
We definitely agree!