If you're kicking off your new hosting role on one of TV's top late-night talk shows, you may as well go big or go home.
Stephen Colbert, who takes over the "Late Show" seat vacated by David Letterman on Sept. 8, has decided to go big. As he revealed on Twitter Friday morning, his first guest will be the one and only George Clooney.
It's a good match; the two have goofy senses of humor and a visit from Clooney on any show is never unwelcome.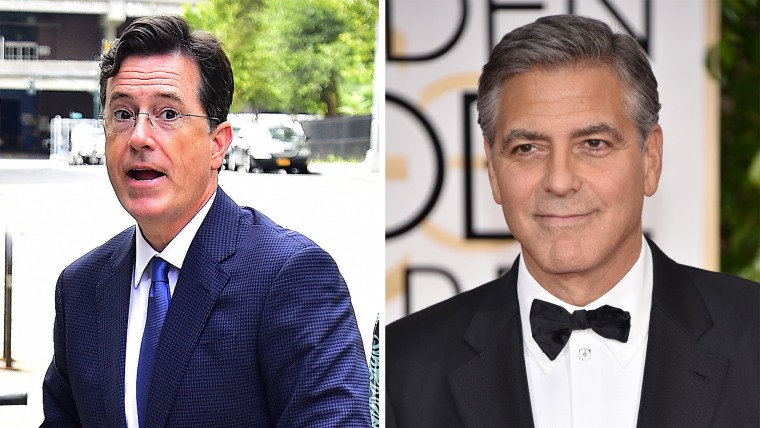 That said, it'll be the first time Clooney will have guested on a Colbert-hosted show — he never appeared on "The Colbert Report"! (No surprise — Colbert admitted on "Report" in 2013 that he knew all famous people except Clooney, so we're glad that's changed.)
We'll be watching, that's for sure!
"The Late Show With Stephen Colbert" debuts Sept. 8 at 11:35 p.m. ET on CBS.