There's no better way to start a cold winter morning than by warming up in a hot tub, and that's just what Adam Scott did on TODAY Tuesday — only he did that sans water, fully dressed and joined by Al Roker, Hoda Kotb and Tamron Hall.
Even without the bubbles, things stayed steamy thanks to plenty of dry ice and talk about Scott's new film, the sequel of 2010 fun flick "Hot Tub Time Machine."
"I knew everybody that was in the movie, so ['Hot Tub Time Machine 2'] sounded like it would be like summer camp," Scott explained.
Add to that the fact that filming was set to take place in New Orleans, and the actor didn't hesitate to sign on.
"I agreed to be in it before they had even written a script, which is a very stupid thing to do," he admitted. "But it ended up being really fun and hilarious."
Also hilarious? His other gig, "Parks and Recreation," but that one is coming to an end.
"We're all very sad," Scott said of filming the final season. "[The show] was like an excuse to see your friends every day and hang out and have fun."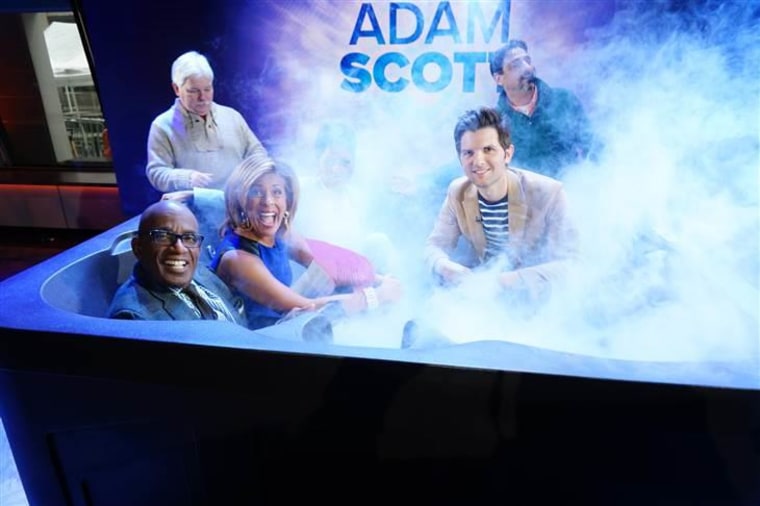 When asked how he was coping, he joked, "Just lots and lots of drinking." That earned him a hot tub high-five from Kotb.
See just how much foggy fun they had in the clip, and check out the photo below to see who else got in on the good times.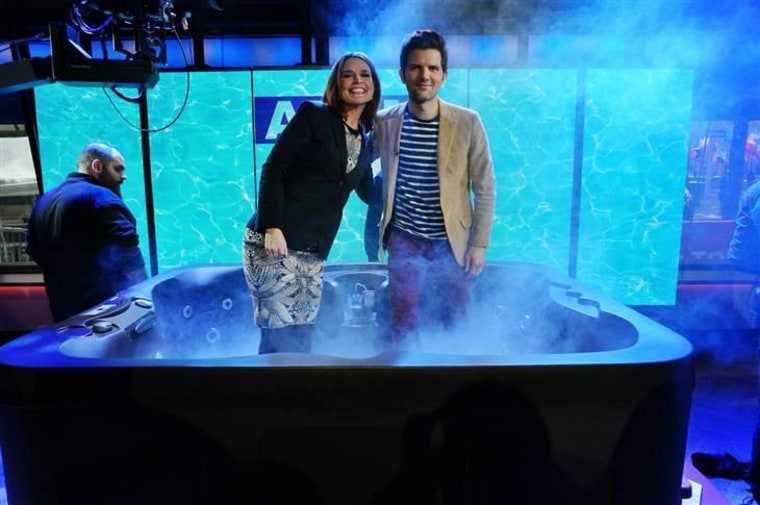 "Hot Tub Time Machine 2" hits theaters Friday. The final season of "Parks and Recreation" airs Tuesdays at 8 p.m. ET on NBC.
Follow Ree Hines on Google+.