Illustrator and designer Vesa Lehtimäki, of Finland, started to photograph his son's Star Wars Legos in July 2009. The pictures went viral after he posted them on his Flickr page.

He started to photograph his kid's toys as a way to document them, because he realized they wouldn't last. "Originally, I just documented the toys, you know, put one on the a table and shoot it just like that," he said. "With Star Wars action figures something just snapped and I started experimenting with them in July 2009."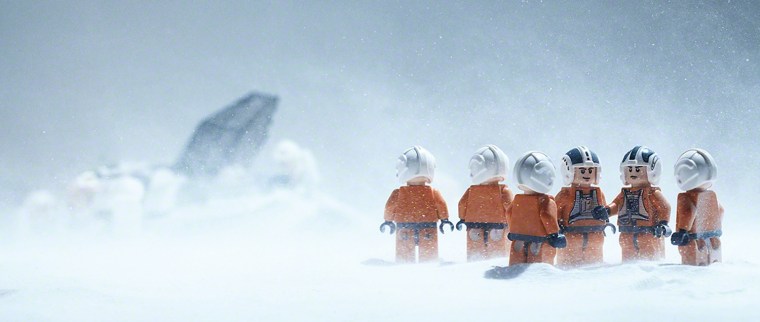 While shooting he decided to stick with 'Star Wars Episode V: The Empire Strikes Back.' I love winter in Finland and I had loved the snowy Hoth scenery from the first moment I saw it in 1980," he said. "I had not seen a falling snow photograph done with miniatures and I wanted to see if I could do it."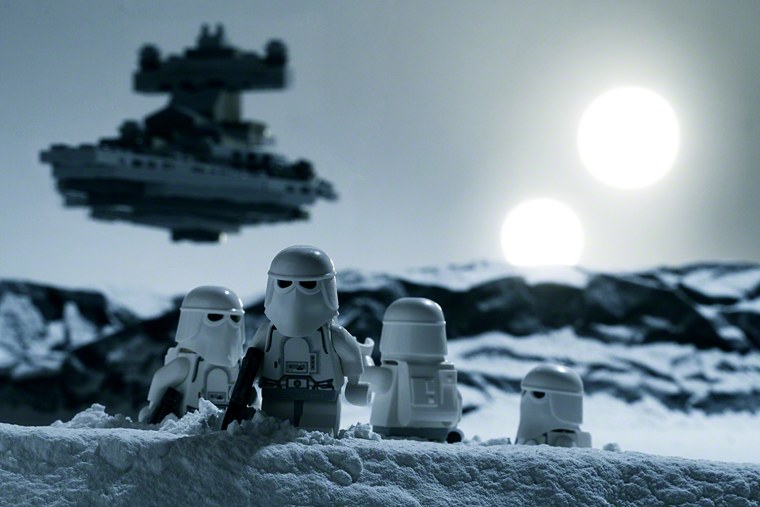 The challenge of photographing the tiny models is what pushes Lehtimäki to come up with creative ideas. "I think the limitations of movement on the (mini-figures) is actually a richness," he said. "One has to work a little to figure out a way to make the best of them." 

Over the past year, he hasn't had a chance to shoot as much as he would like to, because he has been busy doing repairs on his house. Once he finishes up with working on his house, he will be back at negotiating with his son to let him shoot again. "You see, I borrow them for photography and return them afterwards to the kid's toy piles," he said. "It's his stuff, free to fool around with." 
An illustrator and designer's incredible Lego images — using his son's toys — have gone viral online.