The cast of "Star Wars: Episode VII" has grown to include an Academy Award winner and a sword-wielding "Game of Thrones" star. The official site for the film announced Monday that Lupita Nyong'o and Gwendoline Christie have joined the sci-fi adventure.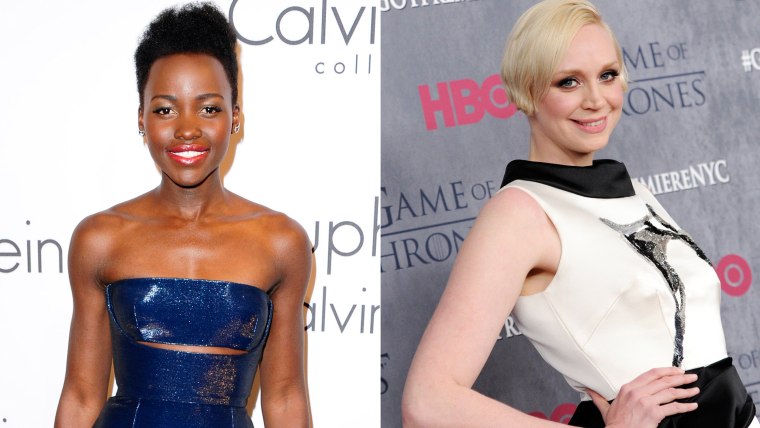 Nyong'o won a best supporting actress Oscar this year for her role in "12 Years a Slave." The 31-year-old actress was also named People magazine's Most Beautiful person in April.
On Monday, Nyong'o shared a photo on Instagram of the "Star Wars" logo and said, "I can finally say it out loud and proud: I'm going to a galaxy far far away!"
"Thrones" fans will no doubt cheer the addition of Christie and perhaps hope that her "Star Wars" character gets to wield a light saber. The 6-foot-3-inch British actress knows her way around a battle scene as Brienne of Tarth on HBO's fantasy series.
"I could not be more excited about Lupita and Gwendoline joining the cast of Episode VII," Lucasfilm president Kathleen Kennedy said on StarWars.com. "It's thrilling to see this extraordinarily talented ensemble taking shape."
Nyong'o and Christie join a cast that was previously announced to include original saga stars Harrison Ford, Carrie Fisher, Mark Hamill, Anthony Daniels, Peter Mayhew, and Kenny Baker. Newcomers John Boyega, Daisy Ridley, Adam Driver, Oscar Isaac, Andy Serkis, Domhnall Gleeson, and Max von Sydow are also on board.
The film is being directed by J.J. Abrams and is set to open Dec. 18, 2015.
Follow Kurt Schlosser on Google+