Fans of the "Star Trek" franchise have a continuing mission: To seek out new iterations of their favorite TV series, and boldly go where no fans have gone before.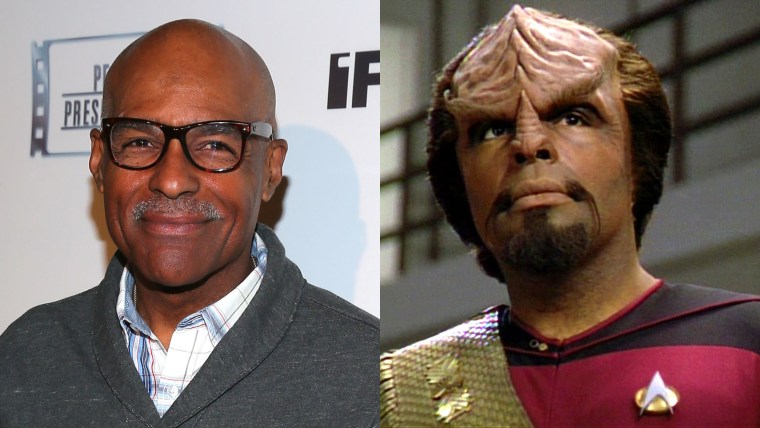 Case in point is their latest project — to get CBS (which owns the rights to the TV series) to greenlight a new "Star Trek" series starring Worf, the Klingon/Starfleet officer played by Michael Dorn during the show's 1987-1994 run. (He also appeared on "Star Trek: Deep Space Nine.") Dorn is on board to help in any way he can, and he's armed with a most un-Klingon weapon to make it all happen: muffins.
Dorn visited Reddit over the weekend for an Ask Me Anything session, noting in his introductory statement that he was there to help "support the campaign" for a new "Star Trek" and provided links to a minimuffin ordering page. The idea is that if 1 million minimuffins are purchased and sent to CBS, the network will crumble and accede to their wishes.
"I'm working on a campaign to bring back Star Trek, and my ulterior reason is to fully flesh out the Worf character (finally)," he wrote.
To be fair, this campaign hasn't come completely out of nowhere. Dorn said as far back as 2012 that he'd be up for returning to the role, and in March, rumors indicated (and were challenged) about CBS' alleged exploration of a new "Star Trek" TV series. Now, as the franchise's 50th anniversary approaches (the original "Star Trek" premiered on NBC on Sept. 8, 1966), interest appears to have ramped up again in the franchise's potential.
The proposed new series has often been referred to as "Captain Worf," but as Dorn pointed out in a recent video for The Cinema Source, the actual name would be the rather unwieldy "Star Trek: The Next Generation, The Worf Chronicles," or STTNGTWC, we suppose.
All of which leads to a lot of speculation and unconfirmed Trekkie hopes that new "Star Trek" may not just be on the feature film horizon (the next film is due out in July 2016) but also on the small screen. What does seem to be confirmed is that CBS should brace itself for a mountain of muffins any day now.
A mountain that should look a lot like Tribbles.