/ Source: The Associated Press
Staind trades in its ragged edges for studio polish on the all-too-shiny "Chapter V", while Placido Domingo and friends take on "Tristan und Isolde", plus other reviews.
"Chapter V," Staind
Say goodbye to Staind's beautiful ragged edges. On their latest album, the band's signature pained sound, fueled by Aaron Lewis' soul-searching vocals, comes off as shiny, with a bit too much studio polish.
It's sad to hear Staind rely on cliche guitar work and over-the-top hooks. Lewis is one of the most talented vocalists in rock, but he's reworking tired territory here. Almost every inch of this album sounds too familiar.
"Paper Jesus" is an exception. It contains some furiously paced segments with Lewis searching for truth in a world dominated by the pretense of order. But even this standout track loses steam as Lewis goes after faceless corporations and lies from the big mysterious "they" — the same non-descriptive manipulator that serves as a songwriting crutch for many bands trying to tap into all-purpose youth anger. (Hi Metallica!)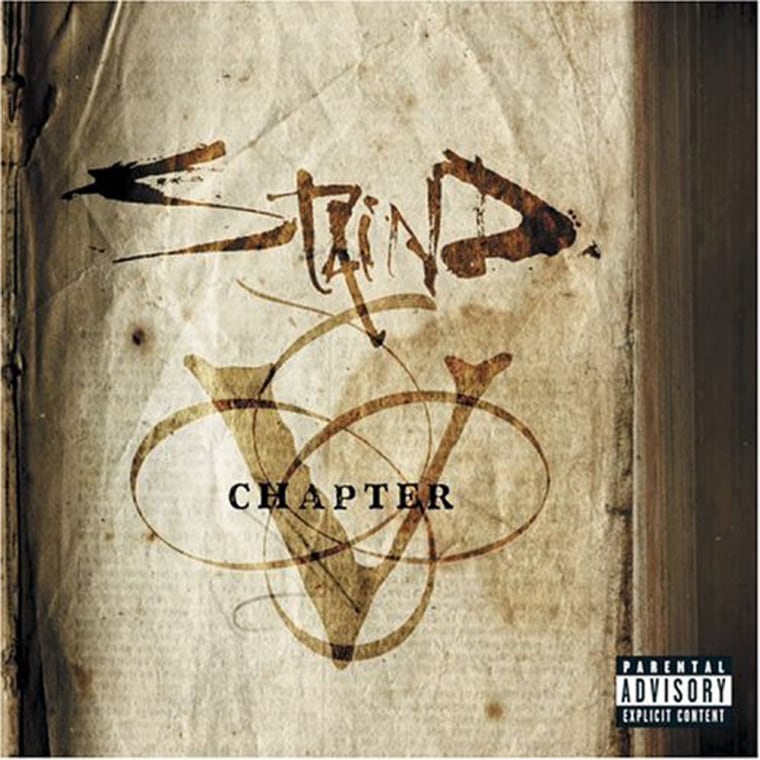 "Schizophrenic Conversations" is worth a 99-cent iTunes download. This track offers the listener a short trek through the ramshackle mind of Lewis: "So crawl inside my head with me/ I'll show you how it feels to be, to blame like me, ashamed like me."
When Staind first bum-rushed the scene with "Dysfunction" (my flat-out favorite album of 1999), they were second to none in power, pace and emotion. Now they've leaned on David Botrill (Tool, Mudvayne, Godsmack) for producing and remixing. I can just hear Botrill telling them, "Here are the chords kids like to hear. Play them."
They shouldn't have.— Ron Harris
"Tristan und Isolde," Placido Domingo and various artistsNearing retirement at age 64, Placido Domingo has given up any hope of singing the notoriously long and demanding role of Tristan live. But he wanted to leave a recorded legacy of his interpretation, and EMI was glad to oblige.
The result is a stirring performance, perhaps the last of its kind, recorded in 15 sessions over eight weeks last December and January at the Abbey Road Studios in London.
Despite the many breaks between sessions, there's no lack of continuity. Domingo is in ideal form as he moves persuasively from melancholy to passion and, finally, to the depths of despair as one of literature's most star-crossed lovers. The dark sound of his tenor is well-suited to the gloomy role, and his high notes still ring out ardently, if with an occasional trace of caution. His German enunciation has improved markedly, too, ever since he recorded an excerpt from "Tristan" with soprano Deborah Voigt five years earlier.
If Domingo is in the twilight of his career, his partner, Nina Stemme, is just taking flight. The Swedish soprano made a well-received Metropolitan Opera debut in 2000 as Senta in Wagner's "Der Fliegende Hollaender" and triumphed this summer as Isolde at the Wagner shrine of Bayreuth, Germany.
Stemme has a shimmering voice that is remarkably even throughout its range, right up to a killer high C. She brings bite to Isolde's furious outbursts and melting lyricism to the quieter, reflective passages such as the opening of Act 2. Her voice may not be as large as some current Isoldes like Voigt or Jane Eaglen, but it's plenty big enough to ride Wagner's orchestral crests. Most important, she seems an interpreter of rare intelligence, giving shape and nuance to every utterance of one of opera's most complex heroines.
EMI has given its stars top-notch support. Brangaene, Isolde's faithful servant, is sung by mezzo Mihoko Fujimura; Tristan's friend Kurwenal by baritone Olaf Baer; and the betrayed King Marke by bass Rene Pape. Luxury casting gives us two well-known tenors in tiny supporting roles — Rolando Villazon as the young sailor and Ian Bostridge as the shepherd.
Pappano's performance is sweeping and fleet, but it never seems rushed and he builds powerfully to the climaxes in each scene.
"Tristan," already available in Europe, goes on sale Sept. 13 in the United States. It's a four-CD set, with one CD for each act and the final disc a DVD containing the complete music in searchable format as well as the full libretto in English, French and German.
The definitive "Tristan"? Not quite. After all, the opera has been recorded by legendary singers like Kirsten Flagstad, Lauritz Melchior, Birgit Nilsson, Wolfgang Windgassen and Jon Vickers, along with conductors like Wilhelm Furtwaengler, Karl Boehm and Fritz Reiner.
But as one of the last major studio recordings of an opera on CD — such projects have become cost-prohibitive, and producers are choosing to record performances live, often on DVD — this "Tristan" is sure to go down in history.— Mike Silverman
"Made In China," Juliana HatfieldForget Juliana Hatfield the waif. Ditch that memory of her song "Spin the Bottle," the one that seemed to emanate from the film "Reality Bites." Forget the Massachusetts girl who made up a third of the Blake Babies.
She's gone. And that's a good thing.
Hatfield has eviscerated her past, exorcised her previous pure-pop lyrics and dumped the foundation of her previous recordings in the dustbin.
On "Made In China," her eighth LP, Hatfield emerges scarred and smarter, playing a collection of biting, angry but oh-so-melodic songs that herald the indifference of not fitting in and, frankly, not giving a damn about even trying.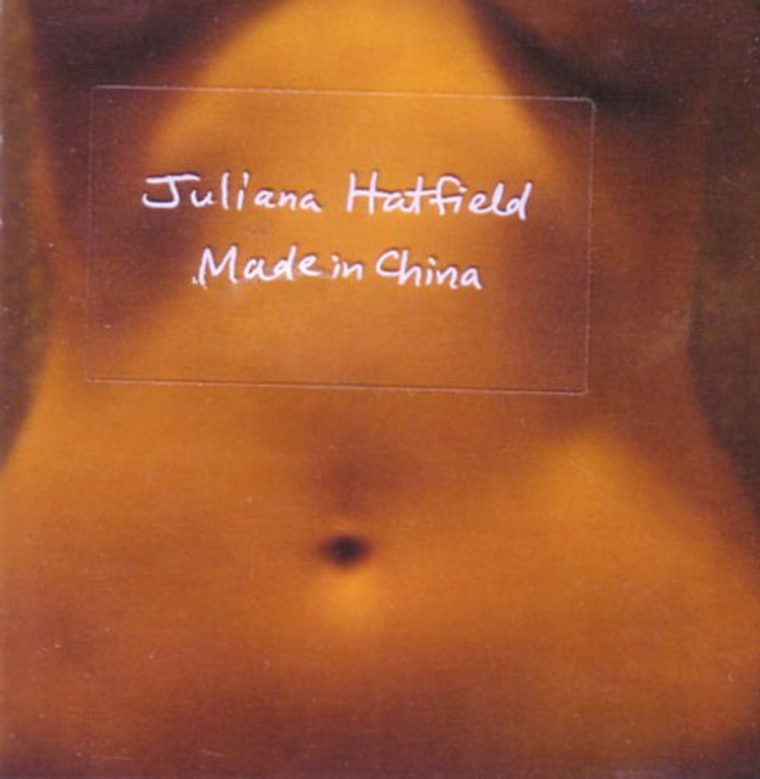 The 37-minute, 12-song disc is a collection of defiant yet personal songs and music that is more Husker Du than Blake Babies or Lemonheads. Lust, addiction, the hurt of betrayal and the sting of loneliness emanate from the songs, including standout singles "Digital Penetration" and "Stay Awake," which could rip out the floor if the volume is high enough.
Maybe it's being victimized by rants from critics jaded by her failure to be pop queen she was supposed to be. Or it could be the state of music today, where women are resorting to near striptease and selling sex rather than singles.
It doesn't matter. Her rage, indifference and edginess are in full effect on "Made in China," and her damnation has brought salvation. This is her best album ever.— Matt Moore
"Be Exalted," Marvin Sapp"Be Exalted" is an entry from the diary of psalmist Marvin Sapp that's designed to inspire refreshing praise and joy.
It's packed with danceable joints exalting the power of Christ's name and encouraging submission to God's will — as in "Be it Unto Me." Sapp pleads "Do You Know Him?" on the funky hit single, and describes Christ as the one who "stepped out of eternity into time/ interceded on my behalf and redeemed lost man." The hits continue with "Changed," an airy, uptempo declaration of rebirth that will ring true in the heart of every believer. One of the album's few ballads, "He Won't Fail," is a touching word of encouragement that starts off with an R&B feel and works it's way to a soaring gospel chorus of worship and adoration.
The only complaint: Sapp's cover of Rudolph Stanfield Jr.'s "Perfect Peace" is not an inspired new interpretation of the classic, even with Donald Lawrence producing. Fortunately, the traditional is so beautiful, it bears repeating.— Aimee Maude Sims
"Def Jazz," Various ArtistsDef Jam has been a hip-hop institution for more than two decades, so its archives have more than enough classic material for this 10-track compilation of jazz renditions of the pioneering record label's smash singles.
The new version of Method Man and Mary J. Blige's "All I Need" tones down the original's gritty, bass-heavy drums, allowing Roy Hargrove's trumpet to shine. Jay-Z's 1997 mainstream breakthrough single, "Can I Get A...," is transformed from a club bounce cut into something BB King could jam to, as Jeff Lorber's Wurlitzer electric piano combined with Dwight Sills' guitar strums will have listeners feeling like they're in a five-star hotel lobby holding a glass of Merlot.
Later, Sills with Audra Bryant on vocals turns in a charming, subtle version of LL Cool J's, "Doin' It." The compilation also scores well with their twist on the sexy Foxy Brown and Blackstreet single, "Get U Home," which is straight jazz with a romantic edge.
While most hip-hop heads of the '90s will yearn to hear Jay-Z or LL Cool J rhyme over such mellow rhythms, others may want to use the Def Jazz tribute set as some refreshing easy listening.— Mark Lelinwalla