Sure, he's an affable actor and you enjoy his films, but do you trust Matt Damon?
In his latest role, as a prankster, the "Jason Bourne" star enlisted help for a bit of espionage — but it was all for a good cause.
"We set up a simulation to give unsuspecting people the chance to feel like they're in a spy movie," he explained in a video for fundraising site Omaze. "All they have to do is trust me."
But what they really had to trust was an unknown voice on the phone, because the targets didn't even get the chance to see who was behind the fun until it was over.
Some approached for the prank didn't make that far. Evidently when you hand a total stranger a telephone, tell them to take a call and then run away — as other actors who were in on the prank did — it's not unusual for those strangers to drop the phone, or offer up an expletive or two.
RELATED: Matt Damon gives hilarious commencement speech at MIT
But others couldn't resist the lure of a mysterious assignment.
"I need you to go buy a hot dog," the actor ordered to one man. He asked a woman to meet someone and tell him that "elephants can swim."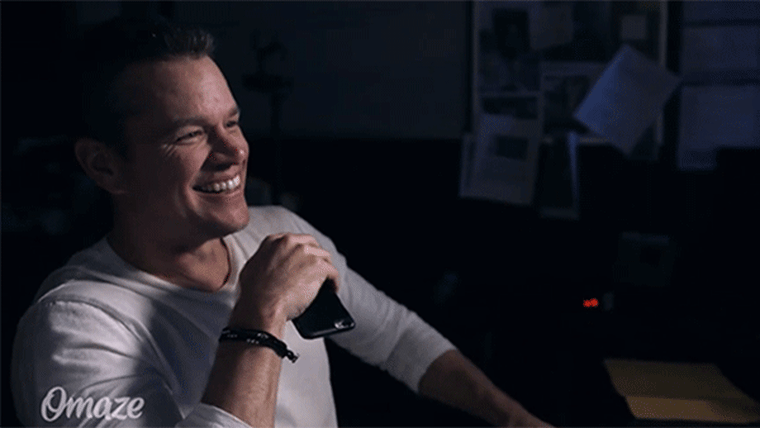 RELATED: Matt Damon says 'it was painful' to be Ben Affleck's friend during J.Lo romance
Eventually, those who played along picked up a mysterious manila envelope and were given clues that led them to a special location — and led them straight to Damon.
The good news? After the hilarious high jinks, they found out that they'd won tickets to the July premiere of the new "Bourne" movie.
The bad news? They learned that, although they got lucky this time, they probably should have just dropped the phone like the others did.
"In the future, when people call you with requests like that, don't follow them!" Damon insisted.
But if you want to join Damon at the premiere, you don't have to take any risks at all. A $10 donation at Omaze.com/Matt offers a chance to win just that — and a chance to do some good. All proceeds raised go to support Damon's charity Water.org.
Follow Ree Hines on Twitter.