It's a sad day in Bikini Bottom.
Fans of all ages are mourning the passing of Stephen Hillenburg, the creator of the animated smash "SpongeBob SquarePants," who died at the age of 57 on Monday.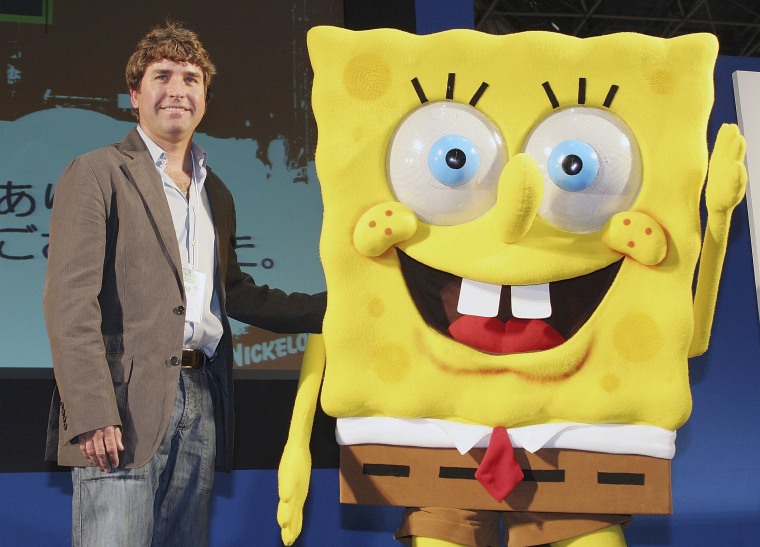 Hillenburg died from amyotrophic lateral sclerosis (ALS) after revealing last year that he had been diagnosed with the progressive neurodegenerative disease.
"We are incredibly saddened by the news that Steve Hillenburg has passed away following a battle with ALS," Nickelodeon said in a statement to Variety. "He was a beloved friend and long-time creative partner to everyone at Nickelodeon, and our hearts go out to his entire family. Steve imbued 'SpongeBob SquarePants' with a unique sense of humor and innocence that has brought joy to generations of kids and families everywhere. His utterly original characters and the world of Bikini Bottom will long stand as a reminder of the value of optimism, friendship and the limitless power of imagination."
Nickelodeon also held a moment of silence on Tuesday in honor of Hillenburg.
Fans who grew up watching "SpongeBob" mourned his loss.
"SpongeBob SquarePants" was a combination of Hillenburg's love of the ocean and animation. He grew up in Oklahoma as the son of a military father and began his professional life as a marine biology teacher in the mid-1980s at the Ocean Institute in Dana Point, California.
It was during that time that Hillenburg created a comic that included "Bob the Sponge" as a teaching tool, according to Nickelodeon.
"Obviously 'SpongeBob' is a comedy, but it really was inspired by me liking marine science,'' Hillenburg said in a video on Nickelodeon's website.
He earned a Master of Fine Arts at the California Institute of Arts in 1992, which led to a career switch to animation. He worked on the Nickelodeon series "Rocko's Modern Life" from 1993-96 after gaining notice for his animated shorts.
His experience directing episodes of "Rocko's Modern Life,'' combined with revisiting the comic he made when he was a marine biology teacher, led him to produce and direct "SpongeBob SquarePants" beginning in 1999.
The show, which has run for nearly 250 episodes, became a massive hit among children and adults, as well as fodder for countless GIFs and internet memes.
HIllenburg also was a driving force behind two hit "SpongeBob SquarePants" movies released in 2004 and 2015. The show also spawned a Broadway hit that earned 12 Tony nominations this year.
He was honored with a special Daytime Emmy Award in April "for his contribution and impact made in the animation field and within the broadcast industry." The show also won a pair of awards, including Outstanding Children's Animated Series.
Hillenburg is survived by his wife Karen, son Clay, mother Nancy Hillenburg, and brother Brian Hillenburg.