Kathie Lee and Hoda's month of health continues, with the TODAY co-anchors swearing off their morning glass of wine and hitting the gym hard.
But while they might have committed to giving up some old habits, you'll have to pry their shapewear out of their cold, sober hands.
On TODAY Friday, Hoda flashed a few inches of Spanx during a chair-zumba demonstration with fitness instructor Shahida Ansari.
Hoda was seen awkwardly readjusting her skirt and repeatedly muttering "[My] Spanx are showing." She seemed rather relieved once Shahida moved on to a new exercise. "Let's try something else," Hoda suggested.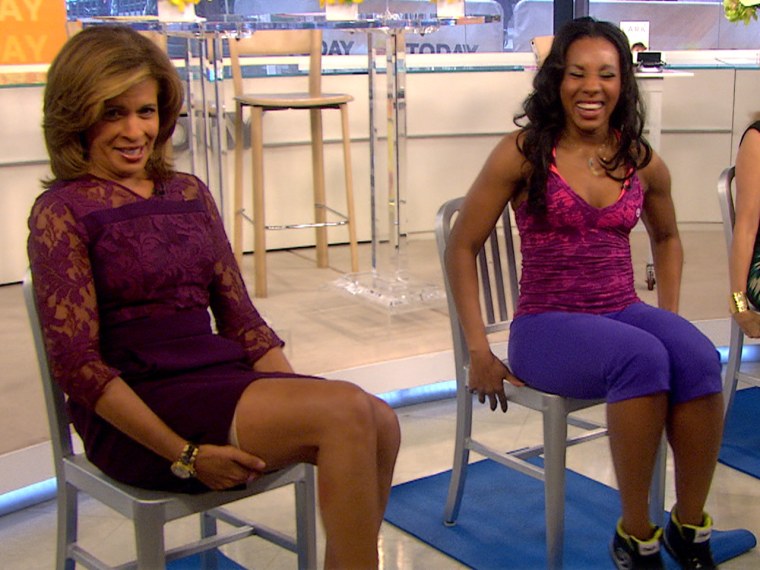 This is the first Spanx alert of the new year, but let's be real: it won't be the last.
Hopefully, those of you who don't like change have been reassured.
Julieanne Smolinski is a TODAY contributor whose Spanx work overtime in January.
More:
KLG and Hoda put Spanx on a dude (Would you?)
Hoda gets busted by the Spanx alert