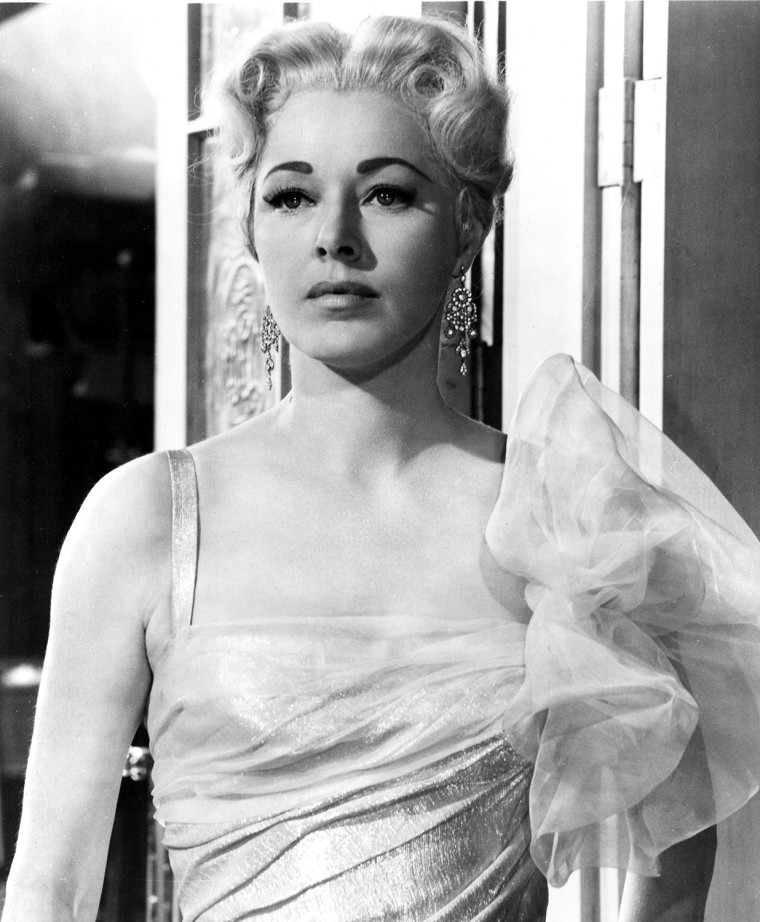 Eleanor Parker, who received three best actress Academy Award nominations during her career and is perhaps best remembered for her role as the Baroness in the 1965 film "The Sound of Music," died on Monday at 91 in Palm Springs, Calif. Her son, actor Paul Clemens, confirmed her death to The Los Angeles Times.
She died of complications from pneumonia.
Parker's role in "Sound of Music" wasn't large, but she expertly walked a fine line in the film as Captain von Trapp's (Christopher Plummer) intended, who was usurped by the family governess Maria (Julie Andrews). Despite her role as obstacle to the hero and heroine's happiness, she turned the Baroness into a sympathetic part.
"Eleanor Parker was and is one of the most beautiful ladies I have ever known," said Plummer in a statement to The Los Angeles Times. "I hardly believe the sad news for I was sure she was enchanted and would live forever."
Still, her son emphasized, the extent of her fame with "Sound of Music" tended to eclipse her otherwise extensive career (none of her three Oscar nominations came from the film). "It was a lovely role, and she was terrific in it," said Clemens, "but it was hardly her greatest role. It was only in the last 10 years of her life that she became glad she had done the film. People of all ages know it."
Parker's career lasted more than 50 years. Born on June 26, 1922, in Ohio, she began acting at 15 in Martha's Vineyard, Mass. Stints onstage in summer stock productions eventually brought her to the Pasadena Playhouse in California, and on her 18th birthday she signed a contract with Warner Bros. 
According to The Hollywood Reporter, she told Movie Show magazine in 1946 that she felt destined for the movies: "I wasn't even afraid of all of the tough luck stories I'd heard about other girls who had gone to Hollywood but hadn't conquered. I knew that if I trained myself properly, I'd be ready for the break when it came."
Her first role came in 1941's "They Died With Their Boots On," but she ended up on the cutting room floor. Undeterred, she continued to appear in films including 1948's "The Woman in White," "Return to Peyton Place" (1961) and two films with Frank Sinatra: "The Man With the Golden Arm" (1955) and "A Hole in the Head" (1959).
Warner Bros. suspended her multiple times when she refused to take roles that were unsuitable, according to THR.
Her three Oscar nominations came in the 1950s, for "Interrupted Melody" (1955), "Detective Story" (1951) and "Caged" (1950).
But by the late 1960s, fewer film roles came her way, so she turned to television, appearing on series including "Bracken's World," "The Love Boat" and "Murder, She Wrote."
The Palm Springs resident filmed her final project, TV's "Dead on the Money" in 1991, and then retired. 
She was married four times, and had four children: Susan, Sharon, Richard and Paul.