The Golden Globes boasts bright lights, big stars, shiny trophies ... and a celebrity offspring? Yes, in addition to all the famous faces decked out in their finest for the beginning of awards season, the Hollywood Foreign Press Association likes to give a little focus to one child of the Hollywood glitterati each year by giving out the title Miss (and once in a while Mr.) Golden Globe.
It's a tradition that started back in 1963, when actress Eva Six became the first Miss Golden Globe. (She's the lone Miss Golden Globe to not have her parents listed on the HFPA website.) Since then, several who have received the title have gone on to their own successful careers in Hollywood. Among them are Melanie Griffith (1975; parents Peter Griffith and Tippi Hedren), Laura Dern (1982; parents Bruce Dern and Diane Ladd) and Freddie Prinze Jr. (1996; parents Freddie Prinze and Kathy Elaine Cochran).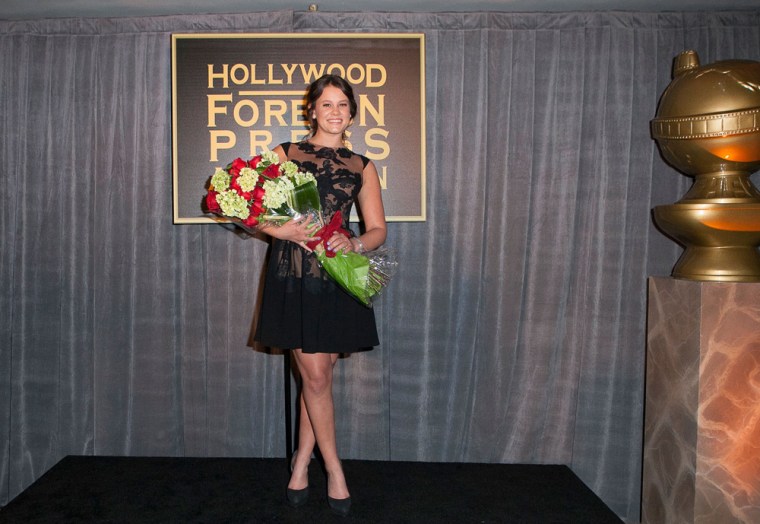 This year's honoree is Sosie Bacon, the aspiring actress and daughter of Kevin Bacon and Kyra Sedgwick. Like the Miss and Mr. Golden Globes before her, she'll be helping hand out trophies during the annual ceremony.
During a chat with TODAY on Friday, the 21-year-old said her parents are "really excited for" her. "They've always been so supportive of whatever I want to do," she explained. "I'm starting to act myself ... they're excited for me to come out as my own person."
Bacon has appeared in a few episodes of her mom's TV show "The Closer" in 2009, and in dad Kevin's 2005 film "Loverboy," which also starred Sedgwick.
Here's a look at the Miss and Mr. Golden Globes of the past five years:
2013: Francesca Eastwood
The 20-year-old is the daughter of screen legend Clint Eastwood and actress Frances Fisher. She has appeared on stepmom Dina Eastwood's reality show "Mrs. Eastwood & Company" in 2012, and had parts in "The Stars Fell on Henrietta" in 1995 and "True Crime" in 1999. Her half-sister Kathryn (mom is Jacelyn Reeves) was Miss Golden Globe in 2005.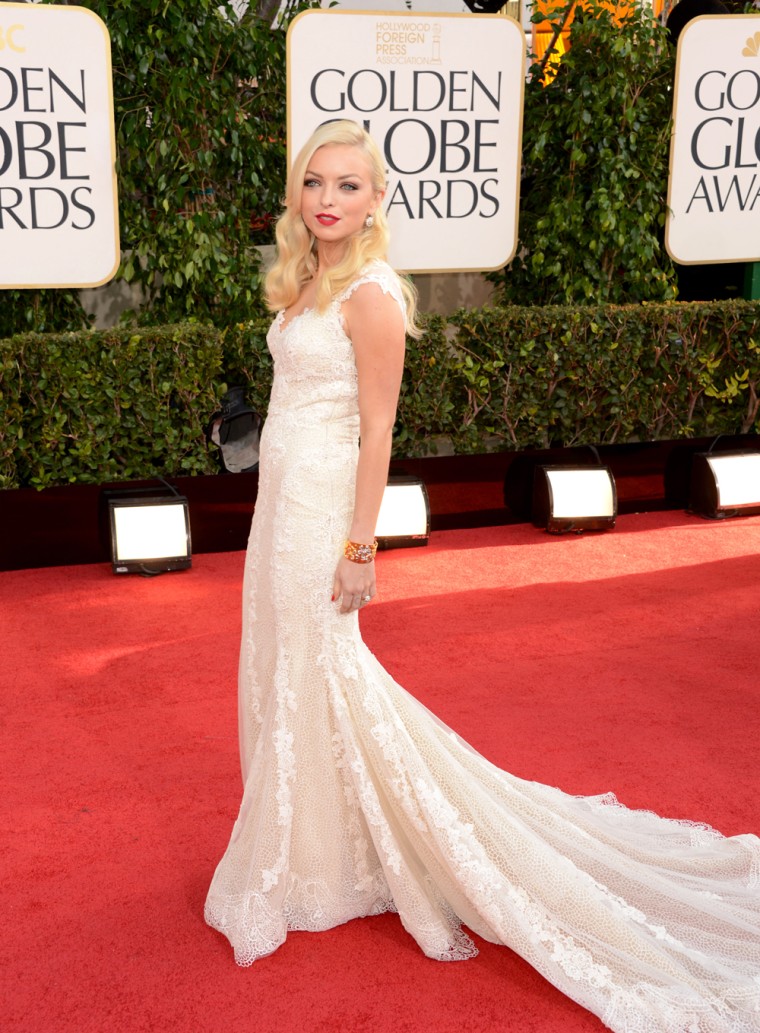 2012: Rainey Qualley
The young actress is the daughter of actress Andie MacDowell and Paul Qualley. She had a part in 2012's "Mighty Fine," and will appear in the upcoming "Falcon Song."
2011: Gia Mantegna
The 23-year-old is the daughter of actor Joe Mantegna and his wife Arlene. The actress has appeared in several projects, including "The Secret Life of the American Teenager," "Gigantic" and "Medium." According to IMDb, she is currently filming "The Prince" starring Bruce Willis and John Cusack.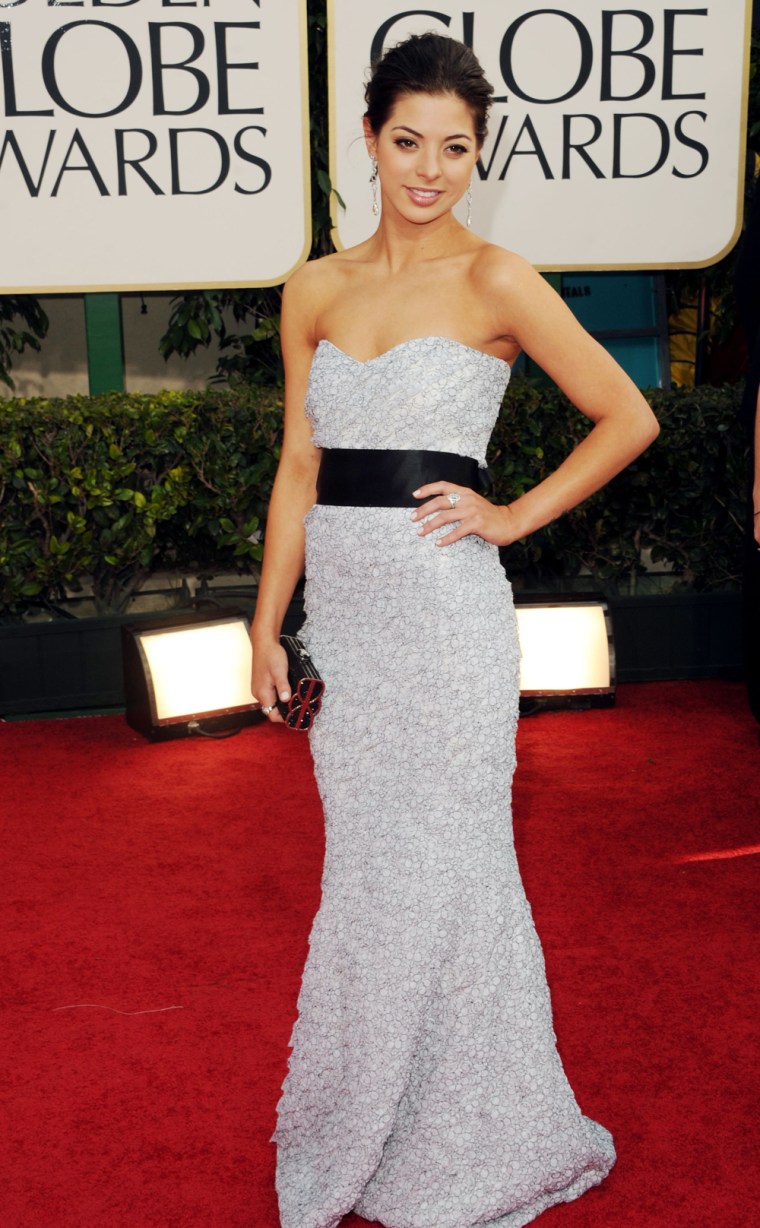 2010: Mavis Spencer
Mavis is the daughter of actress Alfre Woodard and screenwriter/producer Roderick Spencer.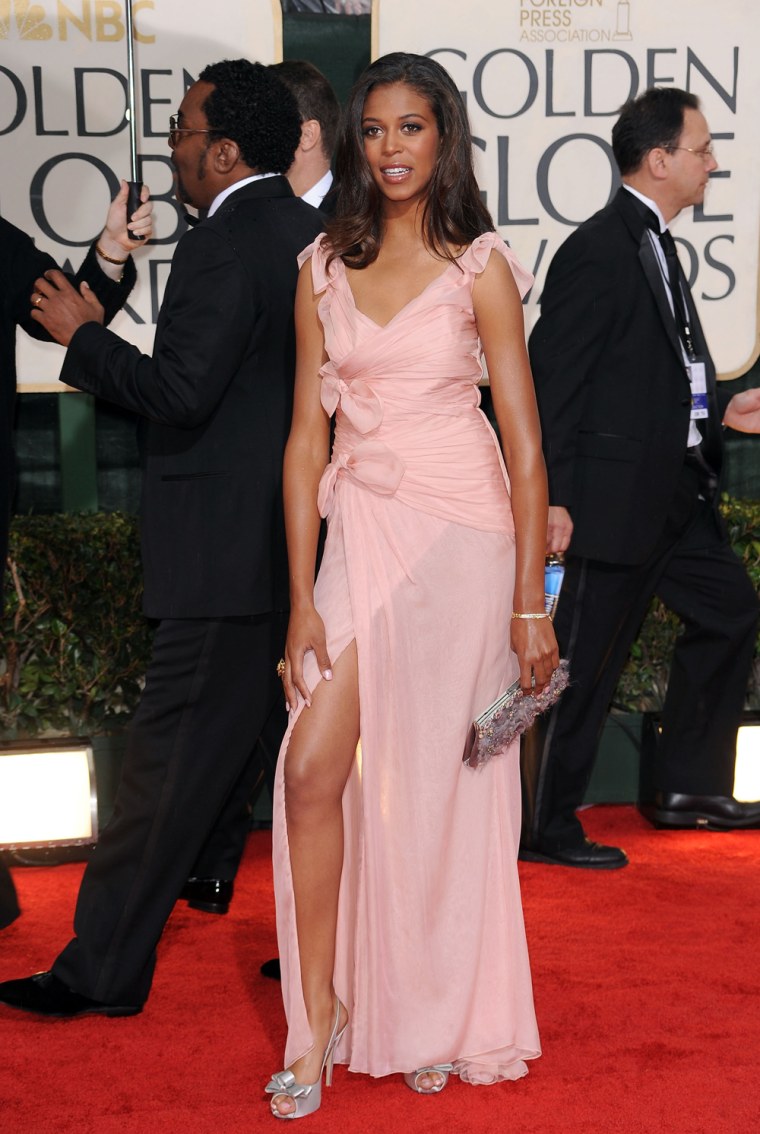 2009: Rumer Willis
The daughter of Bruce Willis and Demi Moore has perhaps the longest list of credits among the Miss Golden Globe of recent years. The 25-year-old has appeared on multiple episodes of "90210" and "Hawaii Five-0," and various other TV shows and films, some alongside her dad. According to IMDb, she has four projects in the works.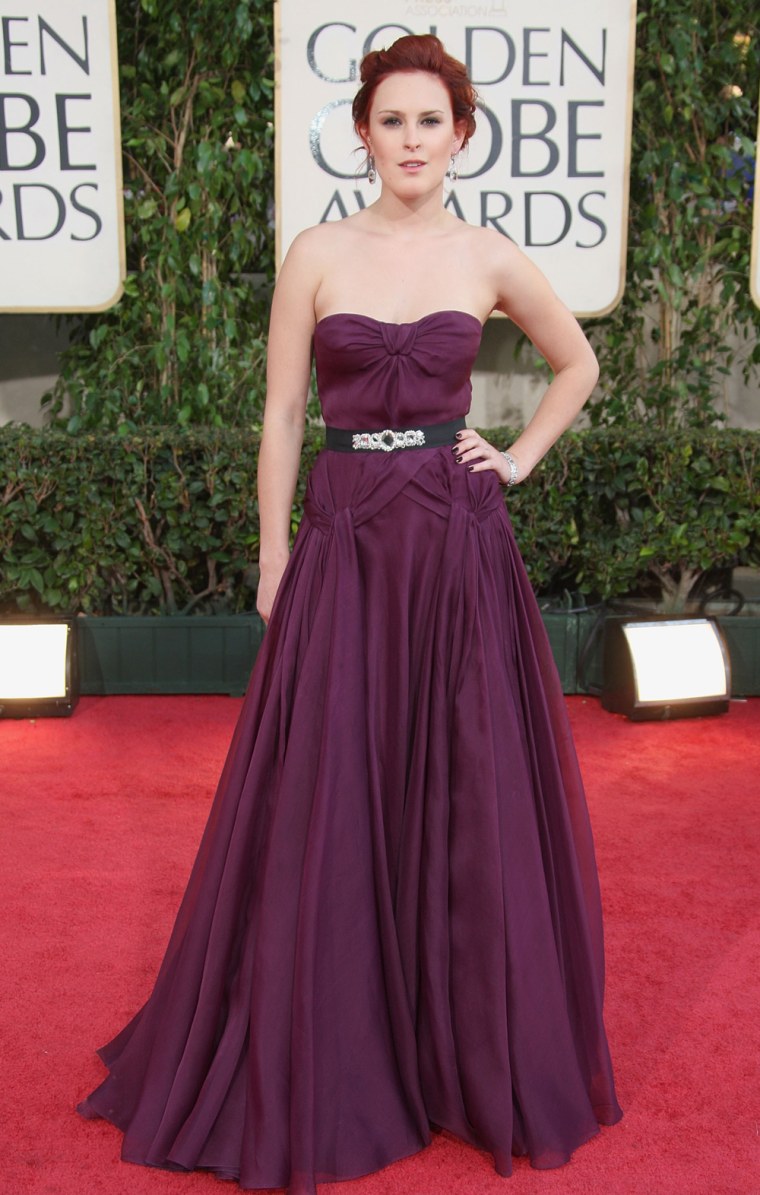 The Golden Globes airs Sunday at 8 p.m. ET on NBC.