"Girls" just lost a guy: Christopher Abbott, who plays Marnie's on-again boyfriend Charlie, will not return for season three, HBO confirmed to TODAY.com.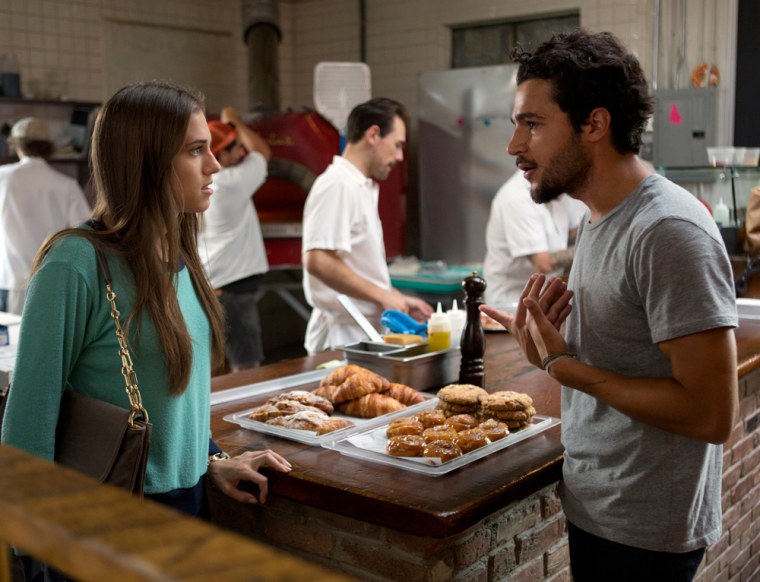 One show insider told E! Online that "creative differences" between Abbott and "Girls" creator and star Lena Dunham are to blame for the actor's abrupt exit.
Charlie stands out as one of the Generation Whine drama's few unhateable characters. After being abused and dumped by the privileged princess Marnie (Allison Williams), he struck it rich with a wildly successful iPhone app.  
The couple's reconciliation was one of the highlights of the season two finale (unless of course you were furious that Charlie took that snob back), so Abbott's exit guarantees that Marnie won't enjoy that fairy-tale ending for long.
Abbott recently starred in the critically acclaimed 2011 film "Martha Marcy May Marlene," and had a memorable guest spot on season two of "Enlightened," also on HBO.
"Chris Abbott is grateful for the experience of collaborating with Lena, Judd (Apatow), and the entire 'Girls' cast and crew, but right now he's working on numerous other projects and has decided not to return to the show," a rep for the actor said in a statement to TODAY.com.
Season three of "Girls" is currently in production in New York City.
Will Charlie's departure affect your decision to watch season three? Tell us on our Facebook page!
Related content:
More in The Clicker: