George Clooney is an actor, screenwriter, entrepreneur, activist, husband and father of two, but there's one thing he wants to make clear: He's no one's godfather.
However, since the birth of the youngest member of Britain's royal family, the rumor mill has cast Clooney in that very role for little Archie Harrison Mountbatten-Windsor.
So now the A-lister is speaking out and putting the rumors to rest.
Prince Harry and the former Meghan Markle will pick a godfather — or, more likely, several — when Archie's christening approaches, but their friend Clooney says it won't be him.
"Everybody loves their rumors," he told Extra Tuesday. "It's not true."
Download the TODAY app for all the latest royal baby news.
In fact, the "Catch-22" star, who, with wife Amal, attended the wedding of the Duke and Duchess of Sussex almost one year ago, told late-night host Jimmy Kimmel that it wouldn't even be a good idea.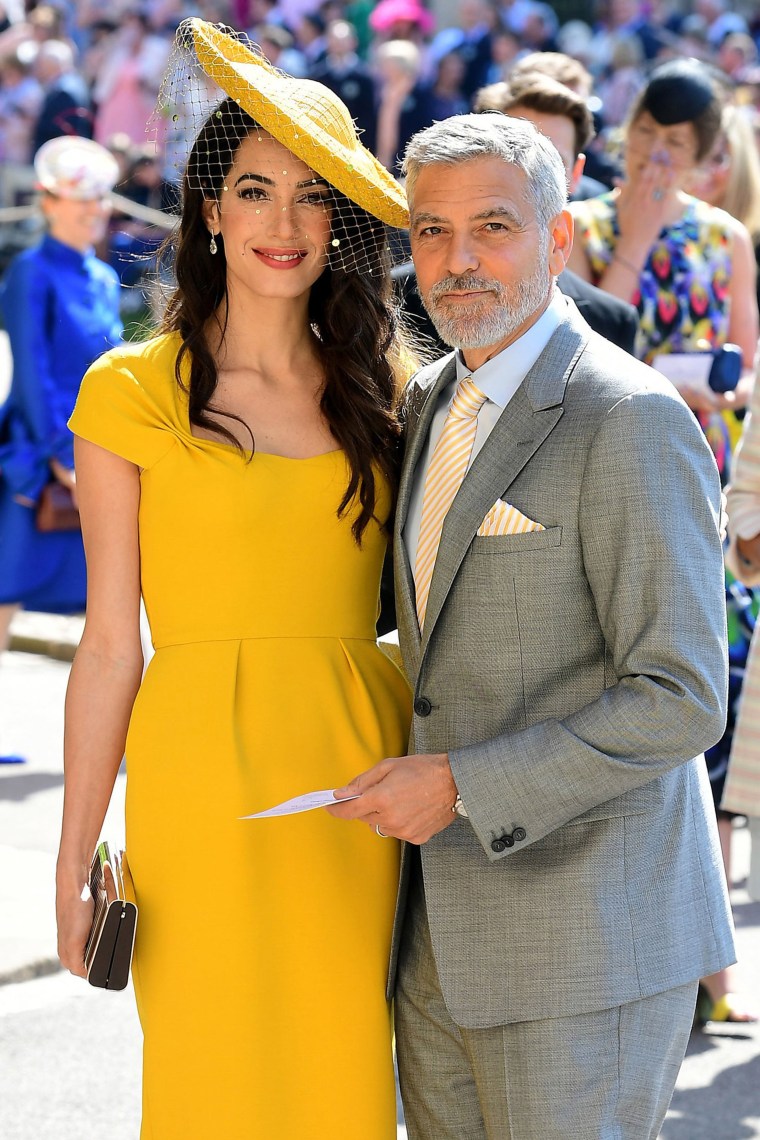 "That would be a bad idea," he stated. "I shouldn't be the godfather. I'm a father of twins — I can barely do that."
Just don't tell that to his 1-year-olds, Ella and Alexander.
When Kimmel asked if that means Clooney would turn down an official invitation to be Archie's godfather, he simply said, "I'm not going to be the godfather. I can promise you that."
But he does share a special bond with Harry and Meghan's bundle of joy.
The duchess gave birth to Archie on Monday, which just so happened to be the big- and small-screen star's 58th birthday.
"Yeah, that kid stole my thunder," Clooney joked.