Just days after getting married, former "Sopranos" actress Jamie-Lynn Sigler revealed she has multiple sclerosis and has battled the degenerative disease for the past 14 years.
"I wasn't ready until now," the 34-year-old told People magazine in an interview. "You'd think that after all these years, somebody would be settled with something like this, but it's still hard to accept."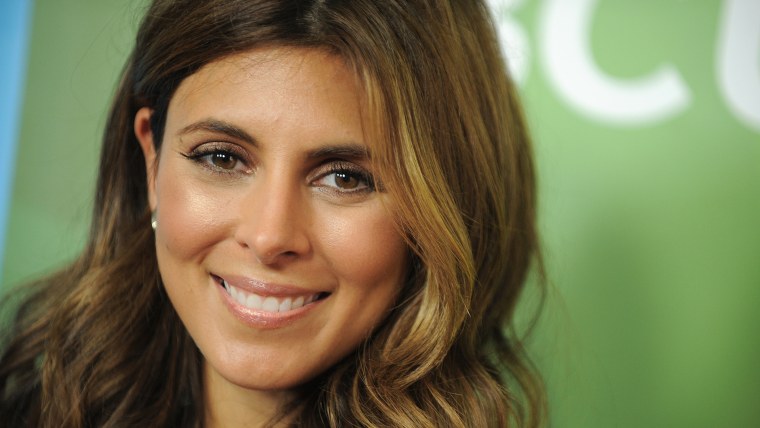 Sigler, who played Tony Soprano's daughter Meadow for six seasons, said she was 20 when she was diagnosed with MS.
The actress eventually told a few "Sopranos" cast members because "they were very much like family to me."
The late James Gandolfini, who played Sigler's father on the series, "was very aware and protective in general, but especially after I told him," she told People. "He was really awesome about it."
Gandolfini died from a heart attack in 2013.
Sigler lived symptom-free for several years but the disease, which affects the central nervous system, "reared its ugly head" over the past decade.
"I can't walk for a long period of time without resting. I cannot run. No superhero roles for me," she told the magazine. "Stairs? I can do them but they're not the easiest. When I walk, I have to think about every single step, which is annoying and frustrating."
Sigler said she felt the need to cover up signs of her illness in roles she took after completing "The Sopranos."
"Sometimes all I needed was like five or 10 minutes to sit and recharge but I wouldn't ask, because I didn't want them to be suspicious," she said.
MS does not have a cure, but Sigler said she now takes a twice-daily medication regimen that has kept her symptoms stable for the past six years.
Still, she feels weakness in her right side and can't walk for long periods of time without resting.
"Things are manageable now," she said. "It takes a fighting attitude to deal with all this. This disease can absolutely take over your life if you let it."
Over the weekend, Sigler married her long time boyfriend, professional baseball player Cutter Dykstra. The couple's 2-year-old son, Beau, was part of the reason Sigler spoke out about her illness.
"I didn't want him to get to an age where he felt like he had to keep this secret for me as well," she said. "I wanted to be an example to him of strength and courage."
Follow TODAY.com writer Eun Kyung Kim on Twitter.