Eight years after Dwayne "The Rock" Johnson cheered up a patient at a cancer-treatment facility where he'd taken his own mom, that patient's son — a police officer who worked security for Johnson's HBO series "Ballers" — thanked the star for the small, yet memorable, gesture.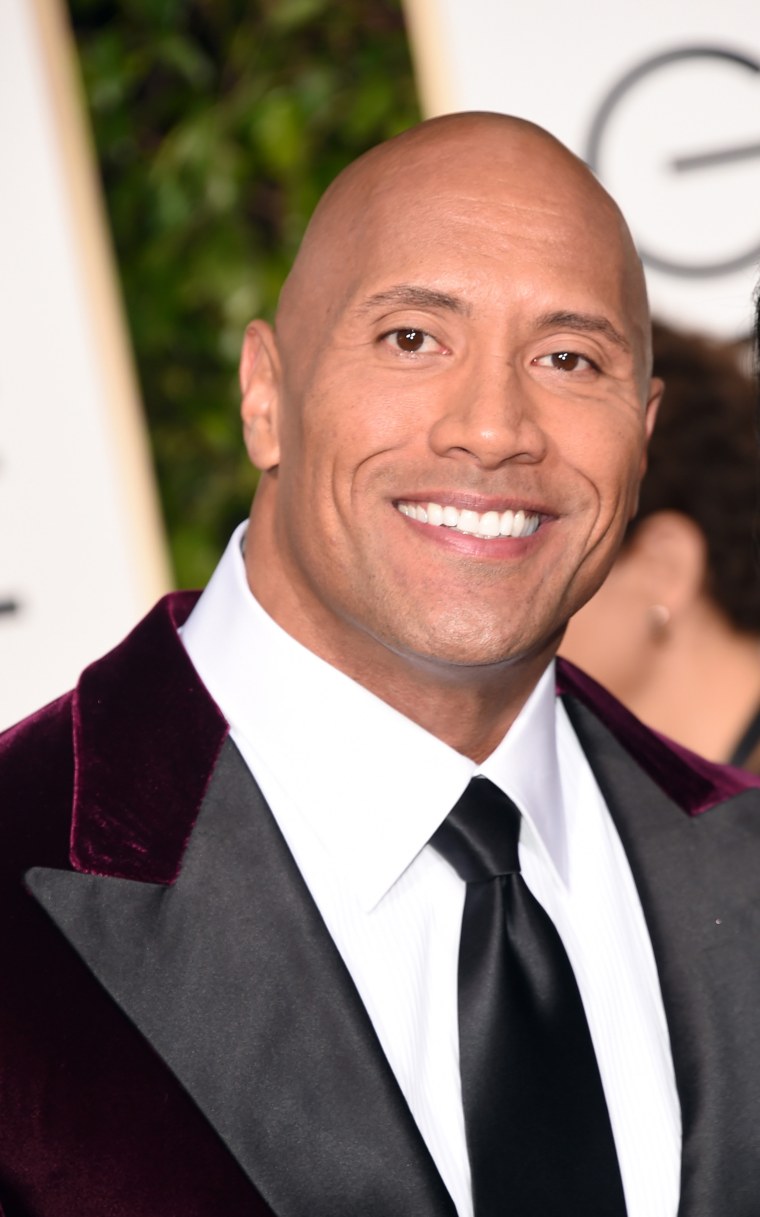 According to Johnson — who recounted the small-world, pay-it-forward story on his Instagram and public Facebook accounts Monday — his reunion with Officer Richard Arias happened last week, on the last day of filming "Ballers" Season 2.
"He told me in 2008 when I was taking my mom to get her weekly chemotherapy and radiation cancer treatments, he was taking his dad [Jesus Arias] at the same time," reads the Facebook post of Johnson, whose mother, Ata, beat lung cancer in 2010. "[Jesus] had been diagnosed with the same cancer as my mom. He said, 'You won't remember this but we walked into the hospital at the same time and you turned around, smiled and held the door open for my dad ... and you have no idea what that moment meant to him. And me.'"
RELATED: Dwayne 'The Rock' Johnson shares inspiring message for people with depression
Richard, who'd posed for a few photos with Johnson on the last day of the shoot, shared the story only after Johnson coaxed it out of him, according to the post.
Johnson's post stated Arias had "been waiting years to tell me that on that day, after I shook his dad's hand and told him to stay strong, that his dad felt no pain that day. And was once again was a happy man and pain free. Even if just for one day."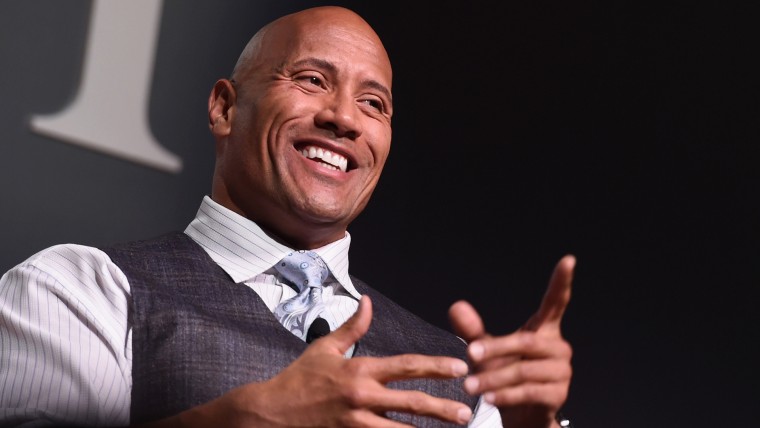 Sadly, Jesus Arias "passed away from cancer later that year," but Johnson added, "his life continues to tell an inspiring story."
This, Johnson contended, is what he enjoys most about celebrity.
RELATED: Dwayne 'The Rock' Johnson thanks his uncle with a new truck for Christmas
"I'm always asked 'What's the best part of fame?' Hands down, it's moments like this," reads a portion of Johnson's corresponding Instagram caption. "Y'all take care of each other and your families. Remember it's often the littlest things we do in life that can make the BIGGEST difference."
With a day of its Monday-afternoon posting, the Instagram narrative had collected almost 490,000 likes, and the Facebook version had more than 360,000.
Richard Arias, who on Feb. 18 posted a different photo of himself with Johnson, appeared to appreciate the reunion just as much, if not more.
"#Ballers," reads Arias' caption. "#Realcoolguy #ThanksAgain"
Follow TODAY.com writer Chris Serico on Twitter.