We're just going to have to face it — no matter how much we enjoy the emotional highs and lows, the intense competition and the pure displays of athleticism going on in Rio, Matthew McConaughey enjoys it all more. He just does.
In his capacity as a Summer Games superfan, the usually laid-back leading man cannot be beat.
But take heart! When it comes to the next-best superfan event — enjoying Matthew McConaughey enjoying the Olympics — we're going for the gold!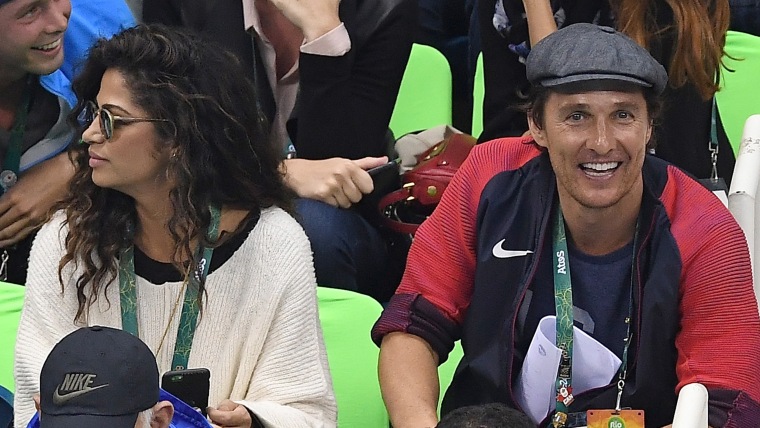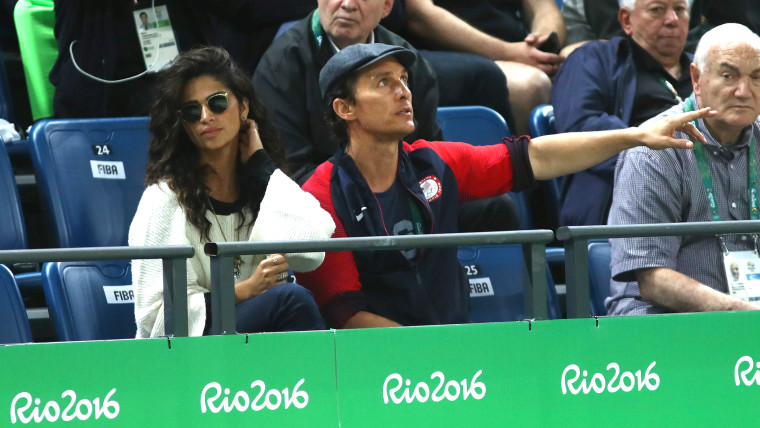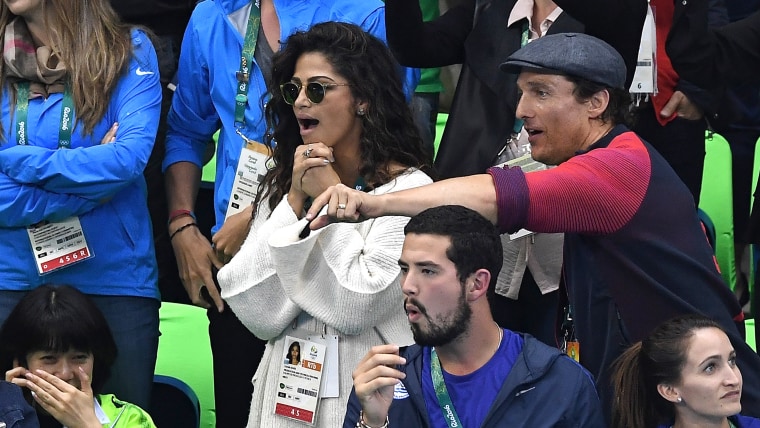 Earlier this week, the Oscar-winner was spotted heating up the stands while he watched the heated face-offs in the water and on the field. Now new photos out of Rio prove his eye-catching Olympic pride is still in overdrive.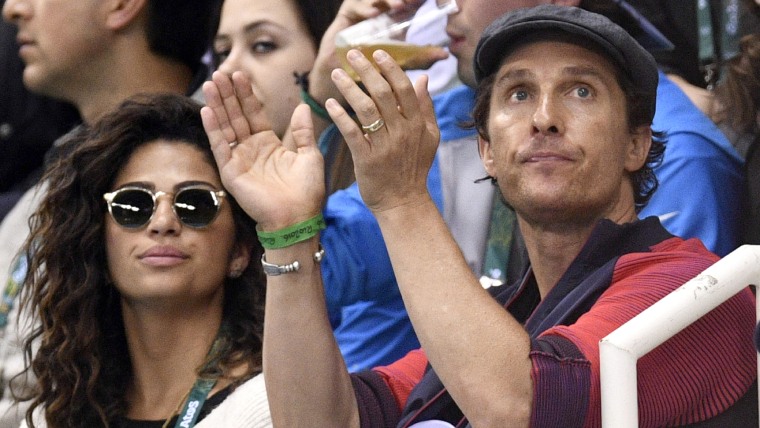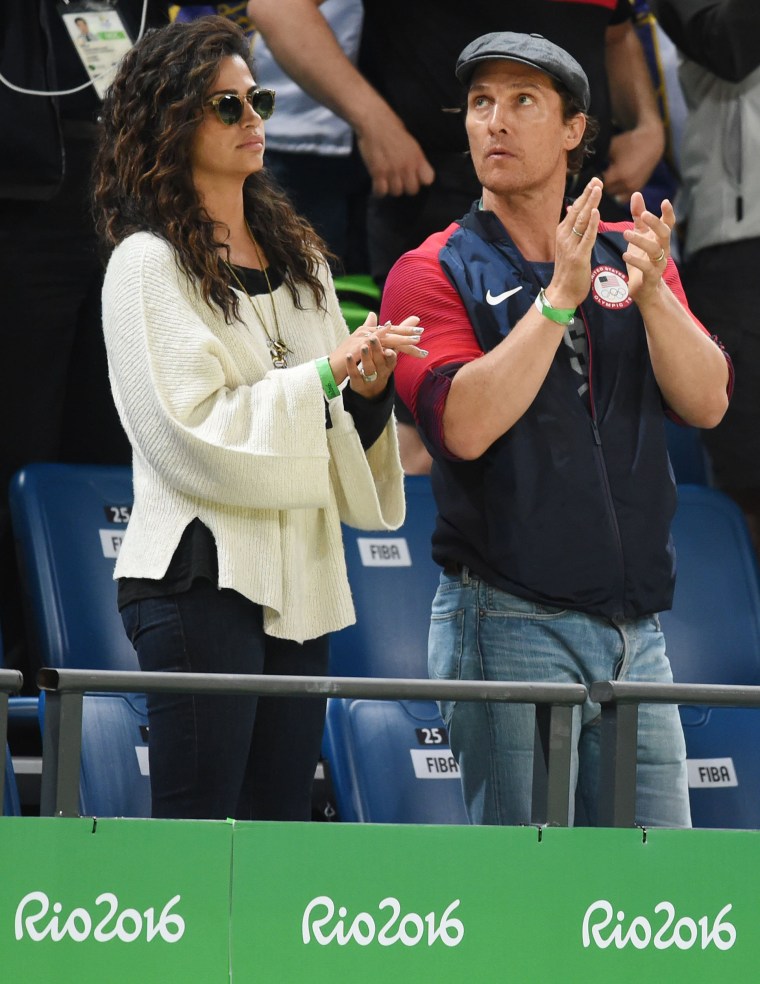 RELATED: Team USA's biggest superfan in Rio? Yes, it's Matthew McConaughey
The "Free State of Jones" star and Team USA booster checked out the men's preliminary basketball match-up between America and Australia with wife Camila Alves on Wednesday night, and the only thing better than his reactions to what was happening on the court were his reactions to fans who wanted in on the fun.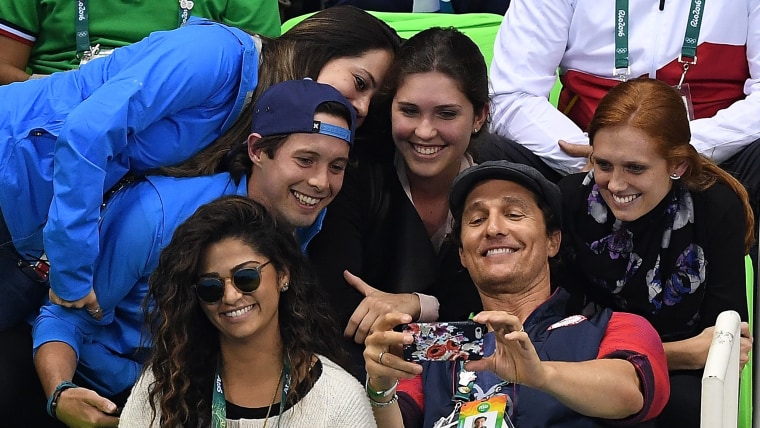 RELATED: Great-great grandpa looks just like Matthew McConaughey: See the pic!
At one point, Alves even reached over to help him refuel — because fanning this hard is hard work.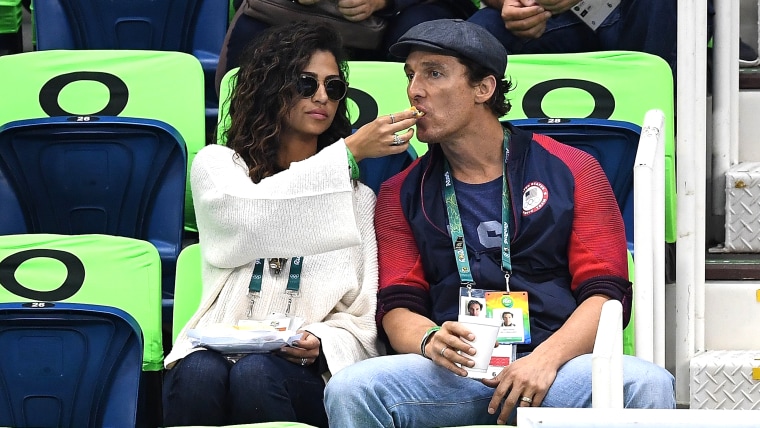 And there's good news for McConaughey and the rest of us: The games are far from over!
Follow Ree Hines on Twitter.