When Kanye West feels strongly about something, he doesn't hold back. Just ask Taylor Swift. (Or Beck.) But not every strong emotion from the rapper results in a controversial outburst.
West has a softer side, too, and he had it on full display Thursday.
Warning: The following clip contains strong language.
First there was his interview with BBC Radio 1, in which West spoke openly about his friend and fashion mentor, Louise Wilson, who died last year — so openly, in fact, that he broke down in tears (at 26:22).
"I didn't know we were going to lose her," he said after sharing a story about their last meeting. "She told me, she said, you know, 'Thank you for the times where I came to performances,' and this has like really meant a lot to me with ...'"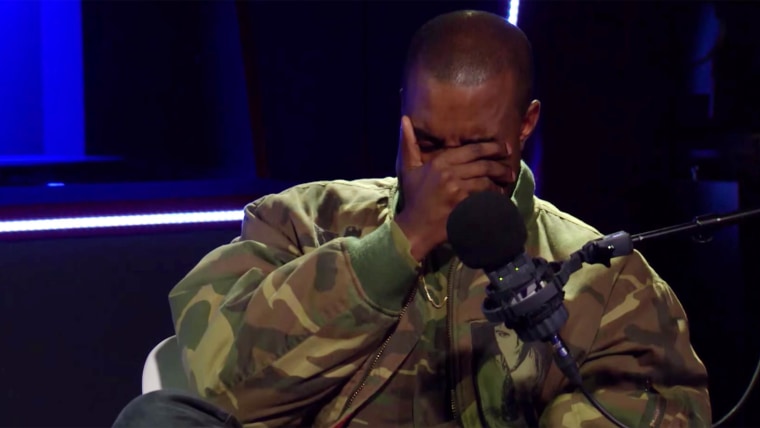 That's when the tears started. Interviewer Zane Lowe recommended they take a break, and when West returned he said, "That's never happened to me in an interview before."
And that wasn't the only first from West on Thursday. In another interview, with Power 105.1, he admitted he was wrong for criticizing Beck's recent Grammy win. He gave finally gave Beck's "Morning Phase" a listen (during dinner with Taylor Swift!) and he had a change of heart.
WATCH: Kanye West on Power 105.
"I was like, 'Man, this is kinda good; I'm not even gonna lie!'" he declared.
Then he took it one step further and issued a public apology.
Once West's goodwill train was rolling, there was no stopping it. He even took time out to apologize to Bruno Mars, whom he didn't always admire.
Is this a whole new West? Only time will tell.
Follow Ree Hines on Google+.