Snoop Dogg's ceremonial first pitch before the San Diego Padres game on Wednesday was nuthin' but an ugly thang.
The rapper had a cameraman doing a two-step when his toss at Petco Park sailed so far right it nearly ended up on the Interstate 5 freeway toward his hometown of Long Beach.
His wind-up was solid, mechanics looked good, and then...everybody duck! Looks like Snoop should probably stick to his favorite sport, basketball.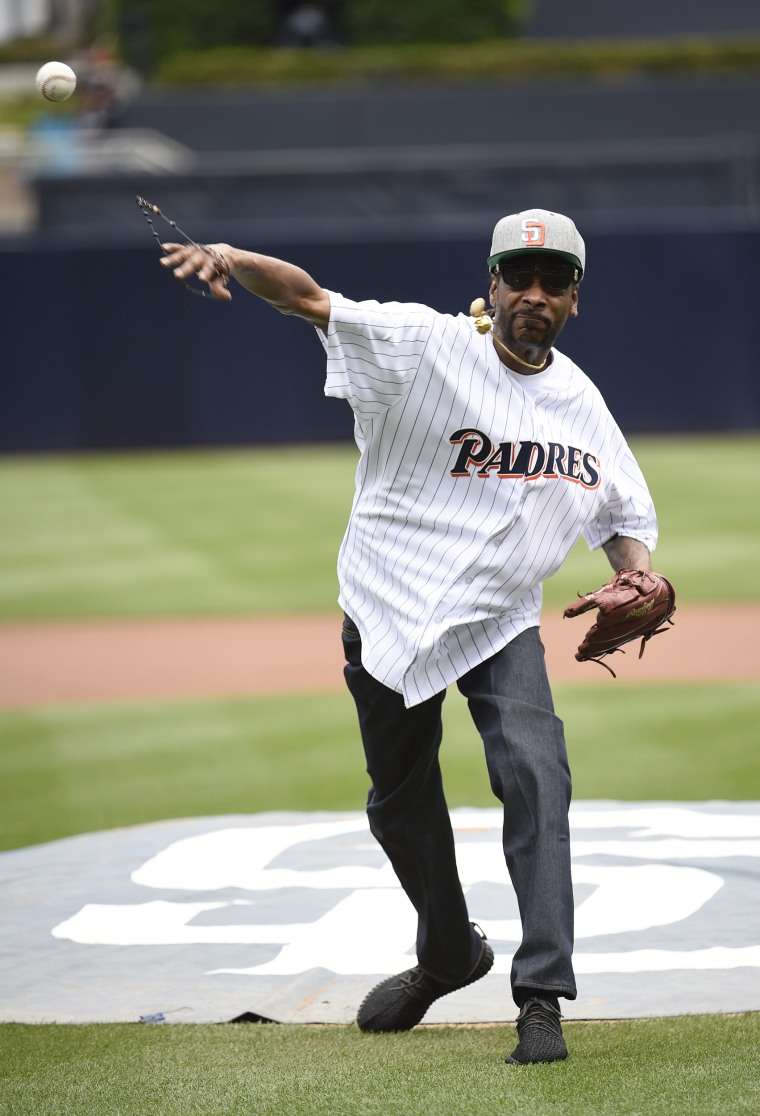 The Doggfather can take solace in the fact that when it comes to the rap game and bad ceremonial first pitches, there is only one king: 50 Cent.
The New York rapper set the standard in 2014 with a left-handed "throw" before a Mets game that had people wondering if he had ever picked up a baseball in his life. It's possible his pitch and Snoop's pitch may meet at a rest stop in Nebraska when they both stop rolling.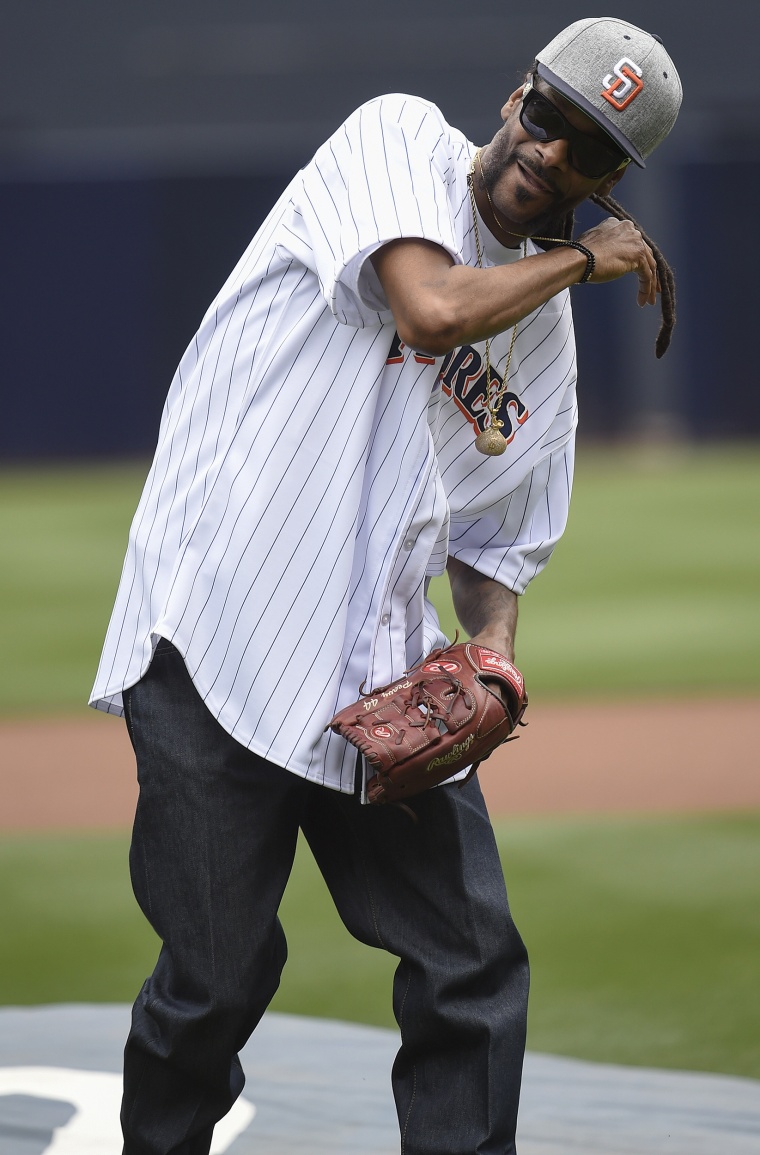 RELATED: Carly Rae Jepsen's first pitch may be baseball's worst ever
In the world of music, both of them take a backseat to Carly Rae Jepsen, as there is no "maybe" about whether the pop star threw the worst pitch ever before a Tampa Bay Rays game in 2013.
Follow TODAY.com writer Scott Stump on Twitter.