The second TODAY Book Club pick is the long-awaited third installment of the Bridget Jones series, "Bridget Jones: Mad About the Boy!"Share your thoughts about the book's big revelations by joining the TODAY Book Club community, a fresh and interactive digital discussion series. RSVP to the Google Hangout with author Helen Fielding, happening Nov. 4 at 11 a.m.ET., follow @TODAYsBooks and stay up to date with the TODAY Book Club newsletter. Catch Helen Fielding live on her author tour.
Bridget Jones might be an all-grown-up-now middle-ager in her latest book, "Bridget Jones: Mad About the Boy," but when we last left our heroine, she was a messy, complicated singleton forever wavering between love (the noble Mark Darcy, portrayed in the films by Colin Firth) and lust (the caddish Daniel Cleaver, played by Hugh Grant). 
Without the benefit of a recent read of her past adventures (as contained in "Bridget Jones's Diary," "Bridget Jones: The Edge of Reason," and author Helen Fielding's continuation of the story via her columns in The Independent), just exactly where we left off might be as foggy as one of Bridge's alcohol-induced diary entries. 
'Bridget Jones' author: Women in 50s 'still got it all going on'
Here are some of the v. good, v. important things to remember about the "emotional f---wits," "smug marrieds," and other people and situations in her life before tackling "Mad About the Boy."
HER FRIENDS
Sharon (also known as Shazzer), Jude, and Tom are Bridget's best friends, even if they themselves vacillate between singledom and coupledom. Jude, you might recall, has an on-off thing with Vile Richard (so called because of his commitment phobia) which finally resulted in marriage in "Edge of Reason." Shazzer is always good for a drunken feminist rant, and Tom is usually good for a self-obsessed analysis about his gay lovers. Then there are the smug marrieds, who are prone to throwing dinner parties and attempting to set Bridge up by surprise. Magda (of Magda and Jeremy) is the most sane of the bunch, but also has habit of talking to her children while on the phone with her friends, which Bridge in turn swears she will never do to others.
Read an exclusive excerpt from Helen Fielding's 'Bridget Jones: Mad About the Boy'
HER PARENTS

Bridget and her mum talked on the phone constantly, probably because her mother was constantly calling her at inopportune moments to chat about plans for a getaway with her BFF Una Alconbury or to guilt Bridget into coming home for a visit. Although Bridget and her mother communicated more, she had a closer, saner relationship with her father, who was often left behind whenever her mother went on vacation. (At one point, Bridget's mother even came home with another man and left Bridget's father for a stretch, so every trip thereafter made them worry this could happen again).
HER JOB
Although Bridget was working in publishing when we met her, her humiliating breakup with her then-boss Daniel Cleaver drives her to pursue another career path, in television. She lands a job as a researcher and reporter at the tabloidy current affairs program "Sit Up Britain," where she is occasionally on air. Bridget gets a new nightmare boss in the sexist, small-minded Richard Finch, whom she dreams of telling off. One day, she does when she accidentally hits send-all on her emails in a waiting-to-be-sent folder that she was using just to vent off some steam but never actually meant to send. (She's always having trouble with technology). Her "I quit!" missive gets her fired, or at least suspended temporarily, until she actually is fired. And then, to prevent being sued, they take her back. Needless to say, she never really wanted to be there.
HER LOVERS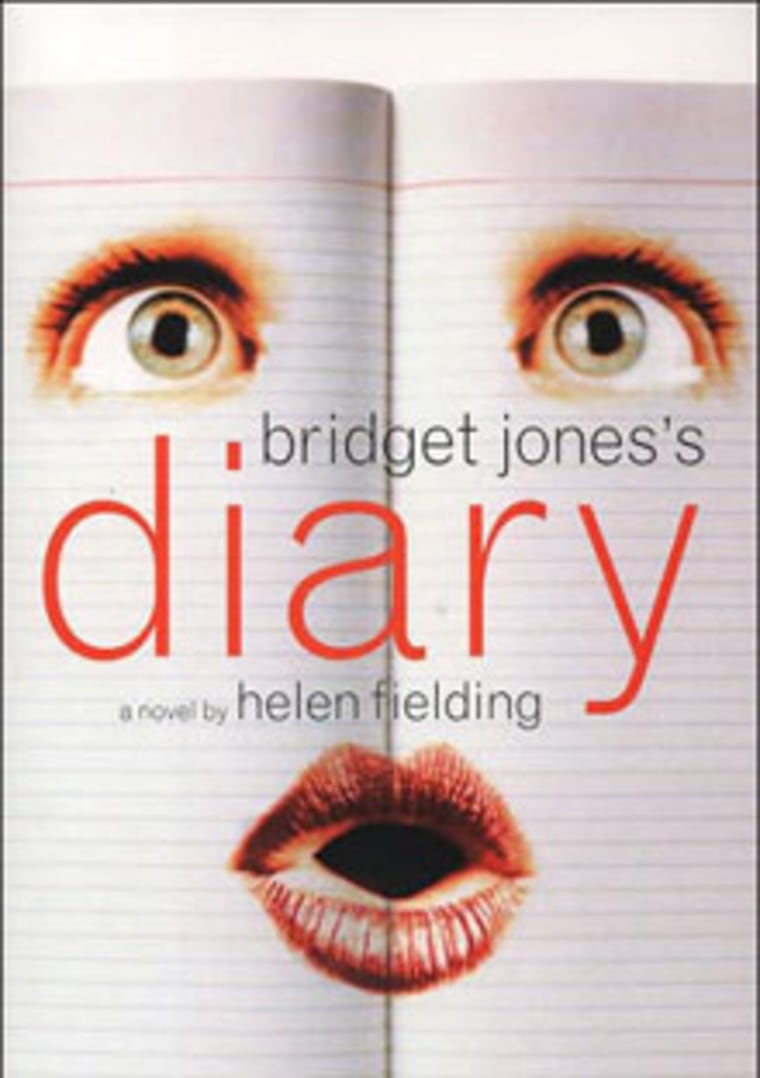 Outside of a make-out session with a hot neighbor, Bridget was juggling two men for the most of the time we knew her — Mark Darcy and Daniel Cleaver, who hate each other. (Their enmity dates back to the time Daniel slept with Mark's wife, leading to his divorce). Despite his commitment-phobia, womanizing, and two-timing (Shazzer calls him a "straightforward man whore"), Bridget finds Daniel hard to resist.
But it's Mark, who can be a tad judgmental and emotionally withholding, who often proves more worthy. He got her an exclusive interview with his client. He saved her family from the criminal Julio. He got her released from a Thai prison when she was wrongfully arrested on drug charges. He saved her from a death threat — a literal bullet with her name on it. It's Mark who expresses true love. And it's Mark who asks Bridget to move with him to California. If ever Bridget should get married, it should be to Mark, right?
HER FERTILITY
Something complicates Bridget's love triangle — she gets pregnant, and she doesn't know at first who the father is. This takes place following the first two books, in Fielding's columns published in 2005 and 2006, and will likely be the storyline behind the next Bridget Jones film. At first, Bridget panics — she's had shags with both men in the same week, although she wasn't in a committed relationship with either. 
"If Mark turned out to be the father, it would all be so marvelous," she says, "Like the end of a movie. He probably isn't the father, because life never is marvelous, like end of a movie." When she finally figures out the paternity, she's forced to tell Mark that the baby isn't his, breaking his heart. When he thinks Daniel won't step up to the task, he does however offer to adopt the child. Daniel, while not being an ideal parenting partner, tries to do what he can, and lets Bridget move in with him, on a platonic basis. 
How long will this arrangement last? Bridget doesn't have high hopes, ("Maybe me and baby will be better off without them," she writes at one point) but the column leaves off with her concentrating on her newborn son, instead of her diary. After years of worrying that she would die alone, as a tragic barren spinster, only to be found dead weeks after she'd been half-eaten by an Alsatian, "I like this worrying re being eaten by own child so much better." 
Jennifer Vineyard is a journalist in New York City. She has a boyfriend who, while sadly un-Firth-like, did at least first introduce her to Bridget Jones.