We all know that Hoda isn't a fan of wild animals. From her encounter with a hawk that soared around the studio, a tremendous tortoise and an incontinent wolf to their moment with a snake and it's weak bladder -- creatures of the wild are not Hoda's friends.
But KLG has always kept her cool; in fact she always looks like a natural with the animals (do we see a new reality show in the future?). Today was a different story, though.
Actor Dominic Monaghan popped by the studio with a few reptile friends (his new BBC show, "Wild Things," is all about dangerous animals). But these pythons tried to get a little too close to Kathie Lee and Hoda for comfort.
Check out the five best reactions of the ladies meeting these friendly pythons, although it's very difficult to pick.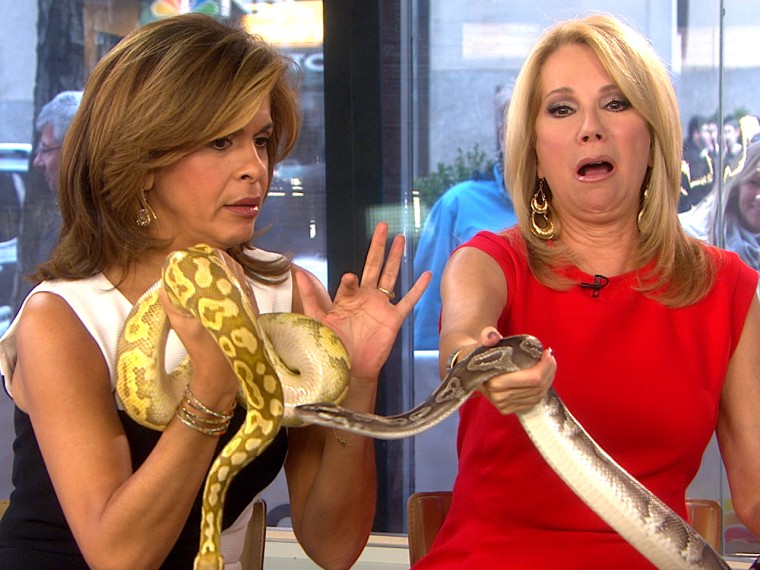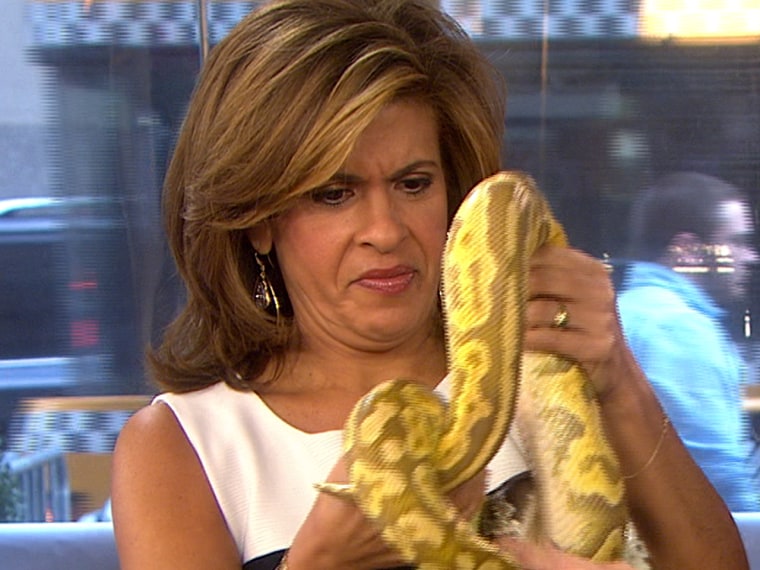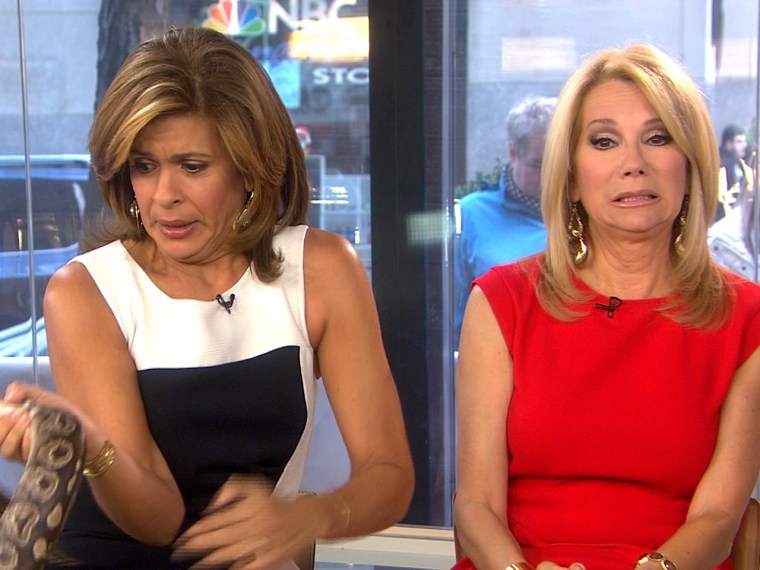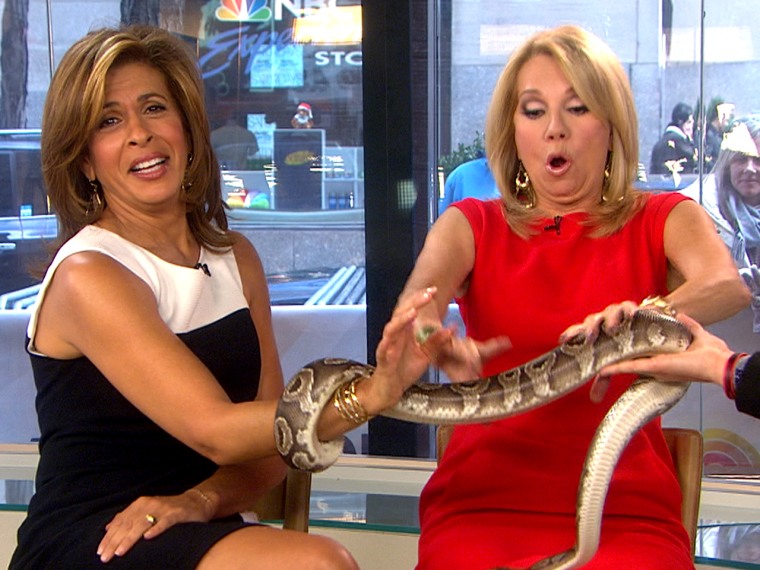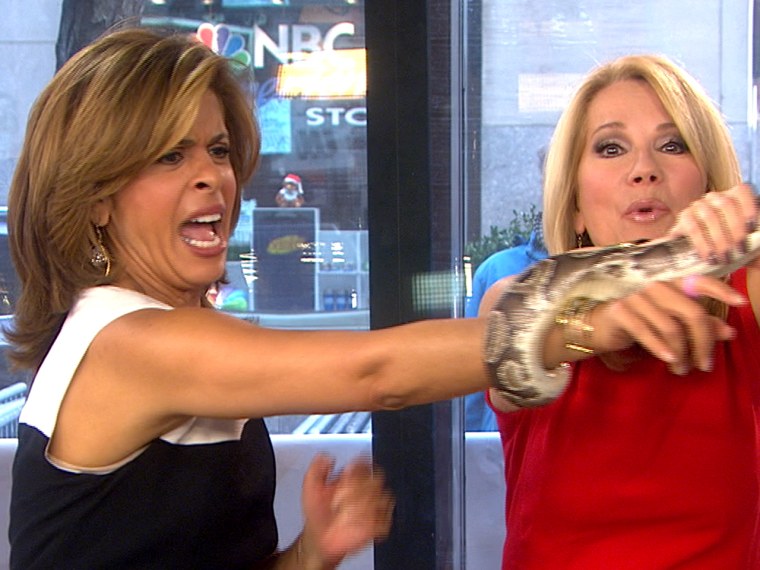 Julieanne Smolinski is a TODAY contributor whose father once had a snake named Julius Squeezer.
More: World's ugliest dog really scares KLG
Love connection: has Hoda found her dream dog at last?