Frank Underwood may be a scheming, Machiavellian politician, but he still merits a presidential portrait like all the presidents who have come before him.
In a night that blurred the lines between art imitating life and life imitating art, Kevin Spacey's "House of Cards" character had his presidential portrait unveiled at The Smithsonian's National Portrait Gallery in Washington, D.C., on Monday. Spacey appeared in character as Underwood, with several other cast members in the audience playing their characters while mixed with actual members of the White House press corps.
RELATED: New 'House of Cards' trailer shows Kevin Spacey playing with a full deck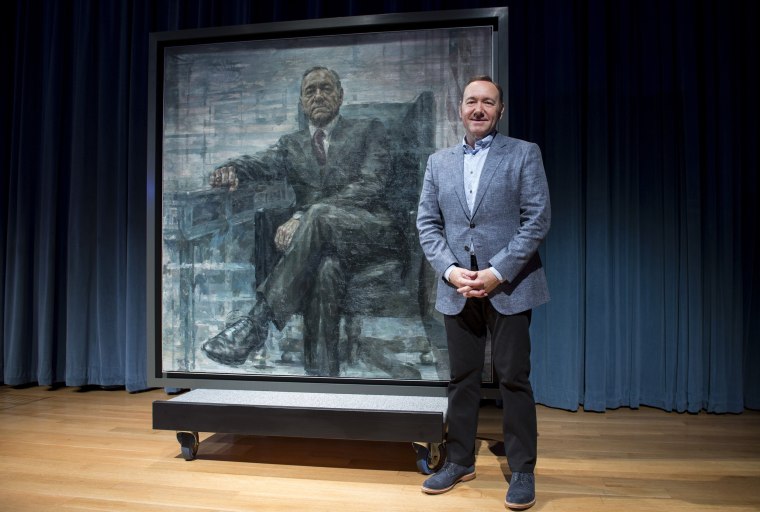 The portrait was created by British artist Jonathan Yeo ahead of the premiere of season four of "House of Cards" on Netflix on March 4. The portrait will be open to the public starting Wednesday and will remain there until October. The Smithsonian gallery is the only place outside of the White House that features a complete set of presidential portraits.
"I'm pleased that the Smithsonian continues to prove itself as a worthwhile institution," Spacey said as Underwood in a news release by Netflix. "I'm one step closer to convincing the rest of the country that I am the president."
RELATED: Kevin Spacey nails Bill Clinton impression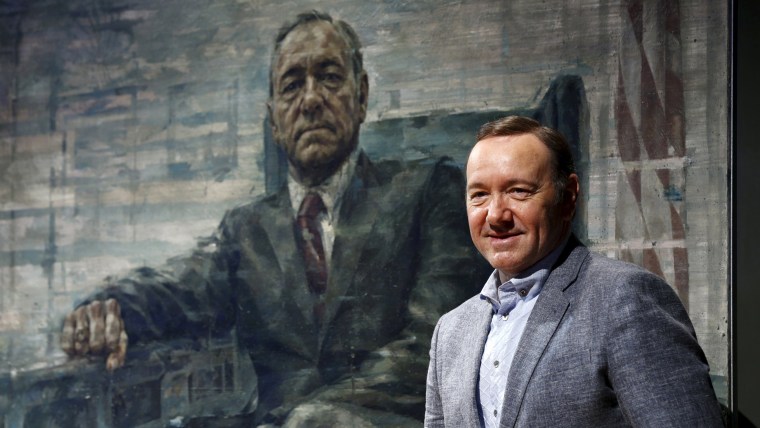 "Now 'binge watching' television has put control into the hands of consumers, who can watch their favorite shows at their leisure,'' Kim Sajet, director of the National Portrait Gallery said in the news release. "Not only does it reflect the impact of popular contemporary culture on America's story but it also exemplifies the fine art tradition of actors portrayed in their roles."
Follow TODAY.com writer Scott Stump on Twitter.