Anna Nicole Smith's estranged mother says she's at a loss to explain the actions and behavior of the judge who presided over the question of where the former Playboy Playmate should be buried.
Circuit Judge Larry Seidlin "took four, five days to do what would only take a normal judge one day, maybe a couple of hours, to do,"  Virgie Arthur told TODAY host Matt Lauer in an exclusive interview Friday morning. "I don't know, maybe he wants to be a movie star."
Arthur and her attorney, John O'Quinn, were preparing Friday to appeal Seidlin's decision that Richard Milstein, the court-appointed guardian for Smith's infant daughter, is entitled to decide where the reality TV star should be buried.
Seidlin, whose courtroom banter and unconventional ways have been criticized by legal experts, choked with emotion Thursday when he issued the ruling from the bench in Fort Lauderdale, Fla. The judge made it abundantly clear what he felt should be done. "I want her buried with her son in the Bahamas," he said through tears. "I want them to be together."
O'Quinn alleged the judge had already decided what he was going to do before hearing any evidence in the six-day proceeding. "This was his moment of glory in the sun. The entire nation was watching him and so he wanted to do the most bizarre thing he could, which is require that a U.S. citizen be buried in a foreign country," O'Quinn said.
'Dictates of law'But Milstein said despite all the courtroom drama, Seidlin made the correct decision in giving control of the body to a representative for 5-month-old Dannielynn. He plans to have Smith buried near her home in the Bahamas, not in Texas as requested by Smith's mother.
"The court needed to follow the dictates of law, and the law indicates that the next of kin needs to rule," Milstein said on TODAY. "The court appointed the next of kin. The next of kin at this point is Dannielynn."
Ironically, Seidlin's ruling benefits Howard K. Stern, Smith's longtime lawyer, companion and one of a handful claiming to be the baby's father. Stern was fighting to have Smith buried in the Bahamas next to her son, Daniel Smith, who died from a combination of drugs at the age of 20 in September.
O'Quinn suggested that the Florida appeals courts could overturn the ruling based on the strange events that transpired in circuit court.
"The mother of Anna Nicole Smith is the only person to handle this burial. That's the law," O'Quinn said. "Like Yogi Berra said, 'It ain't over until it's over.' Maybe the first inning is over, but we have some more innings to play. In the end we will get victory."
Judge under a scope
The body of Smith, who died suddenly on Feb. 8 from unknown causes, has been preserved at a coroner's office for two weeks.
Seidlin's performance bordered on incompetence, was certainly unprofessional and cannot be helpful to those advocating wider acceptance of cameras in courtrooms, said Leslie Crocker Synder, a retired New York State Supreme Court judge.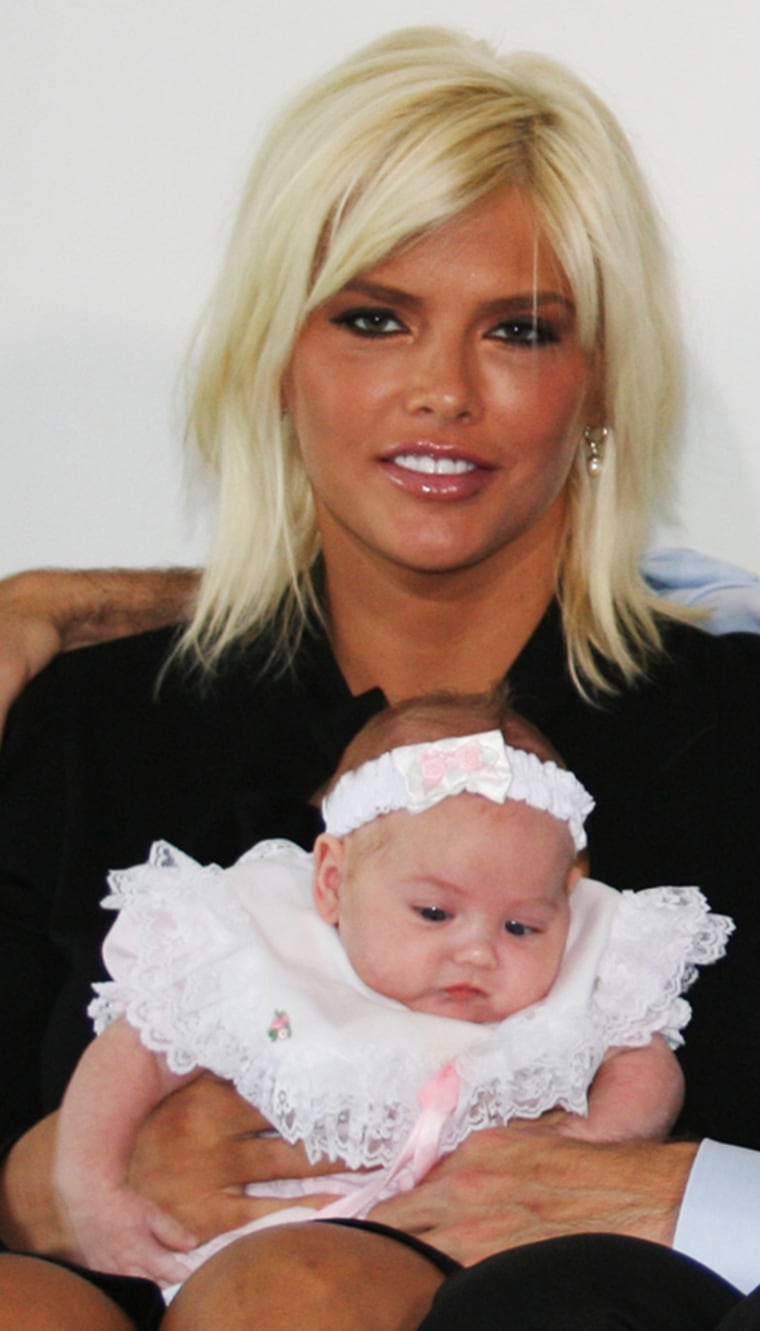 "Watching him makes me shudder, as a former longtime judge. Frankly, I think a courtroom should be run with dignity," Snyder said. "I think he did not resolve the issues in any kind of coherent fashion. He lost total control of his courtroom — shouting, screaming, sex, drugs, rock and roll, don't focus on the issues, don't use the rules of evidence. In general, I think it was pretty awful."
Meanwhile, the legal fallout from Smith's death shifted Friday from where to bury her to who gets custody of her baby, who could inherit her fortune.
Attorneys for Larry Birkhead, the photographer who claims to have fathered Dannielynn, was asking a Florida family court judge to enforce a California court's order that the infant's DNA be tested to prove paternity.
— John Springer, contributor for TODAY