When near and dear ones stand up to deliver a wedding toast, the result is usually part sweet, part silly, a little embarrassing and sometimes downright corny. (Oh, those wedding jokes!)
But a video from one couple's big day proves it doesn't have to be like that.
In it, two women grab the mics and give their sister and brand-new brother-in-law the perfect toast tribute with a mega-music mashup.
"Cait, we've been living in your shadow, but it's time for us to step into the spotlight," one of them warns before they launch into their act.
That's when the magic happens. Kelsey and Maddie Hallerman sing a medley of hits — from Tracy Chapman's "Give Me One Reason" to Backstreet Boys' "Everybody" and so many more — but the lyrics are all their own.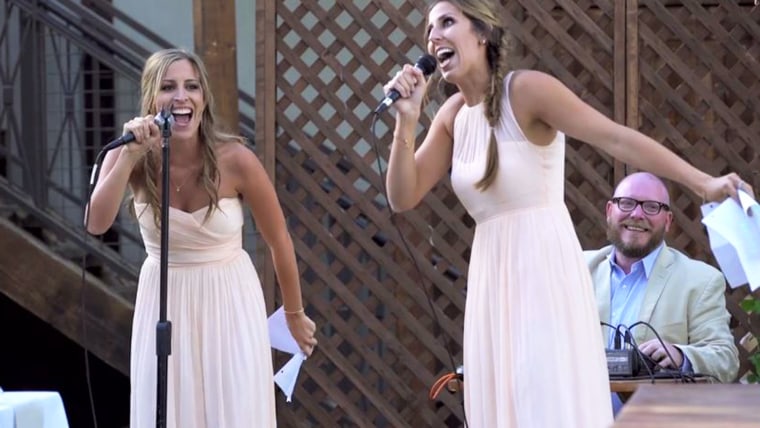 You've got to watch to clip to see the singing sisters cover the couple's journey from first meeting to true love.
But their amazing performance isn't the only thing to watch for. The happy tears of the bride might just be the best part of it all!