The sisterhood lives on!
Blake Lively, Alexis Bledel, America Ferrera and Amber Tamblyn became fast friends on the set of the first "Sisterhood of the Traveling Pants" film in 2005, and that bond is still going strong.
On Monday, the pals were back together again.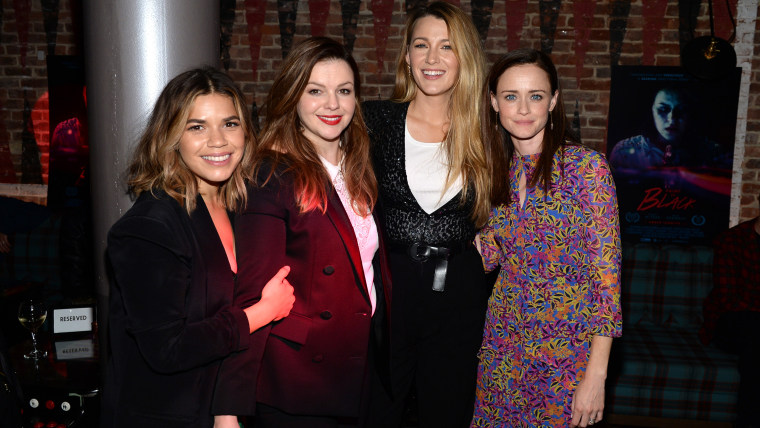 It wasn't pants that brought them together this time. Instead the stars gathered for the premiere of Tamblyn's directorial debut, "Paint It Black."
Lively and Bledel walked the red carpet with Tamblyn at the Museum of Modern Art in New York, and Ferrera, who'd been busy at the NBC Upfronts earlier in the day, joined them all later for the after party.
Suddenly things looked a lot like the old days.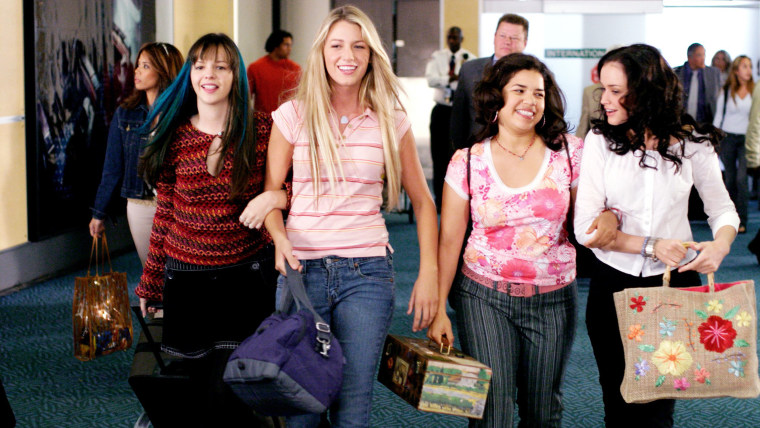 Of course, this isn't the only event to bring the cast back together. This group often gathers to support each other — and sometimes just to have some fun.
It was once rumored that Lively even named all three of her former co-stars godmothers to her oldest daughter, James, but she set the record straight.
"I never named them my godmothers," the actress told E! News. "They're my dear friends. I would say my baby has a lot of fairy godmothers."
But many of their fans want to know if those dear friends will ever be co-stars again and join each other for "Sisterhood of the Traveling Pants 3.".
"There's a strong chance there might be a third," Lively told People's Jess Cagle last summer. "The four of us are still best friends. To be able to create something together again has always been a dream of ours."
RELATED