Great news — the "Traveling Pants" cast decided to send us a postcard!
Blake Lively, Amber Tamblyn, America Ferrera and Alexis Bledel — the four stars of 2005's "Sisterhood of the Traveling Pants" movie, adapted from the popular book of the same name — had a reunion this week.
What's that saying? "Instagram or it didn't happen?"
Well, don't worry. They did.
Related: Blake Lively didn't pick 'Traveling Pants' co-stars as godmothers to baby James
Here's the foursome at the film's premiere in 2005 ...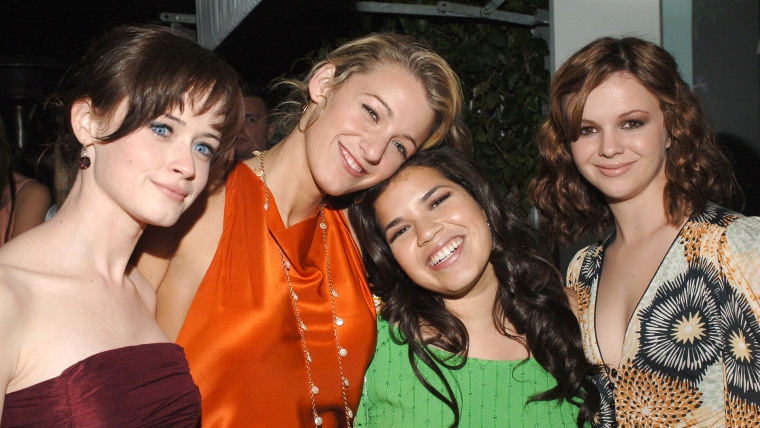 And again, on the set of 2008's "Traveling Pants" sequel ...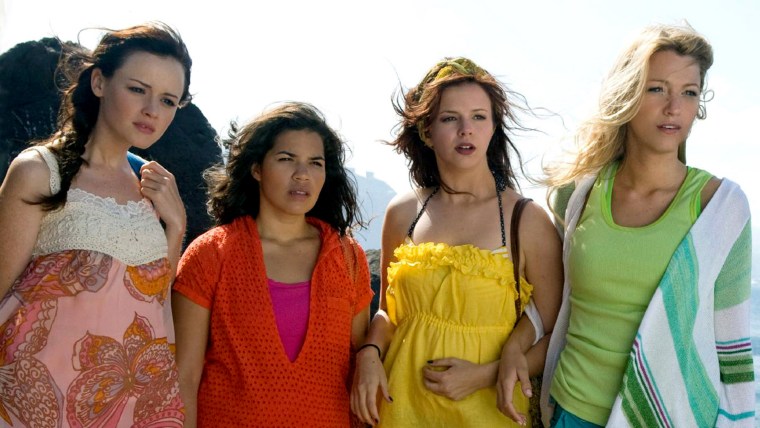 And here they are, looking fresh-faced and silly and still entirely sister-like in 2016.
You can pick your friends, and you can pick your nose ... and apparently, you can pick your friend's nose. Or at least your sister's nose.
RELATED: Sisterhood of the traveling prom dress honors teen's memory
The chemistry between these silver-screen BFFs is real. Last year, a rumor that Blake Lively had named the three women godmothers to her first child with actor Ryan Reynolds set all our hearts aflutter.
It turned out to be just that — a rumor. "They're my dear friends," Blake Lively told E! News, clarifying that she hadn't officially named them godmothers. But, "I would say my baby has a lot of fairy godmothers," she added.
And with Lively's second child on the way, it looks like this happy family will continue to grow.
Sisterhood goals.