Janelle Brown just welcomed a new grandchild, and she already has a sweet nickname for her.
The "Sister Wives" star's daughter, Maddie Brown Brushhttps://www.today.com/popculture/tv/sister-wives-kody-brown-marriages-rcna48524, gave birth to her third child, a girl named Josephine, on Feb. 10. She introduced the newborn to her Instagram followers just days later.
"Welcome to the world Josephine Lee Brush!," the 27-year-old captioned the post. She also shared a photo of the infant, who weighed 8 lbs. 9 oz. at birth.
Brush and her husband Caleb Brush are already parents to a 5-year-old son named Axel and a 3-year-old daughter named Evie.
On Feb. 13, Brown shared a photo of herself with her new grandchild. They were wearing coordinated maroon outfits.
"Meeting Joey (Josephine) 😍. I love the grandma life! Saw the baby and then headed back home to hang out with Axel and Evie. Life is good," she captioned the post.
Brown's former sister wife and close pal Christine Brown posted about Josephine's arrival in her own Instagram story and shared the same photo that Brush uploaded to her account.
"My new granddaughter," she captioned the post. "She's so gorgeous.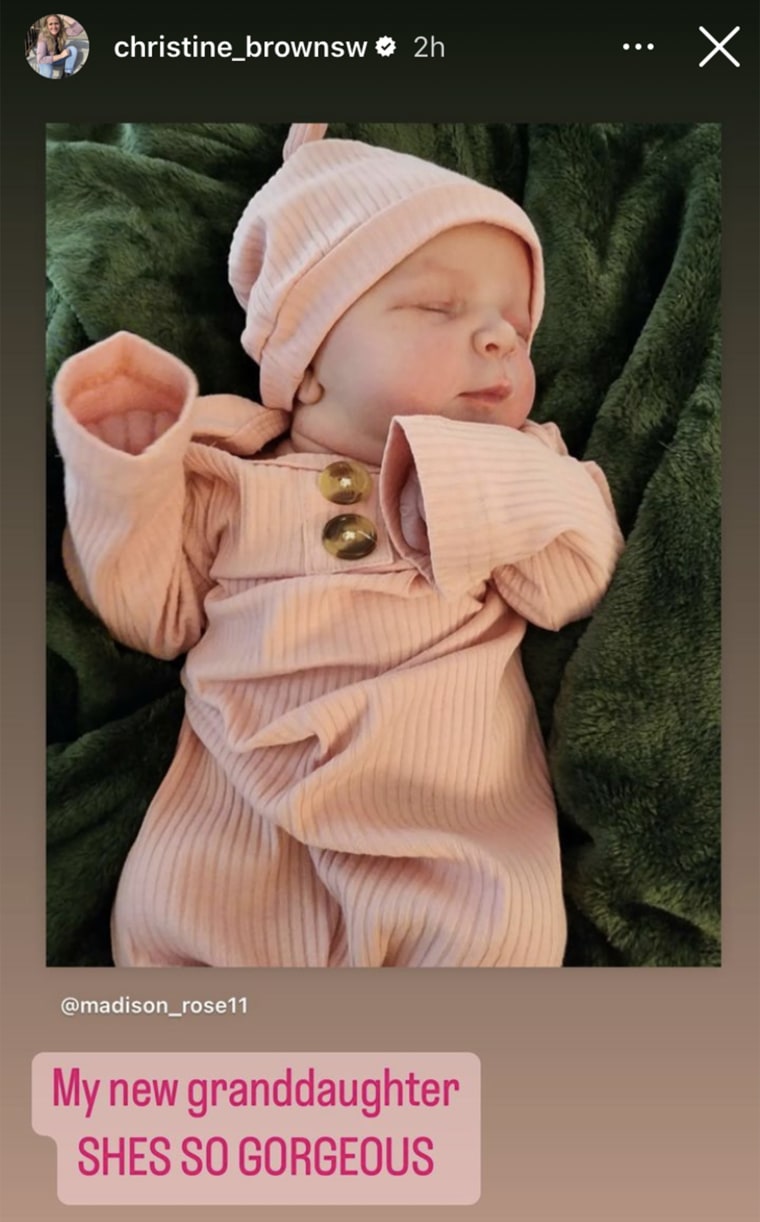 On Tuesday, Brush shared a sweet selfie of herself sneaking in some cuddles with her newborn daughter.
"Forcing myself to do nothing but snuggle sweet Joey and lounge while Axel & Evie are at school," she captioned the post.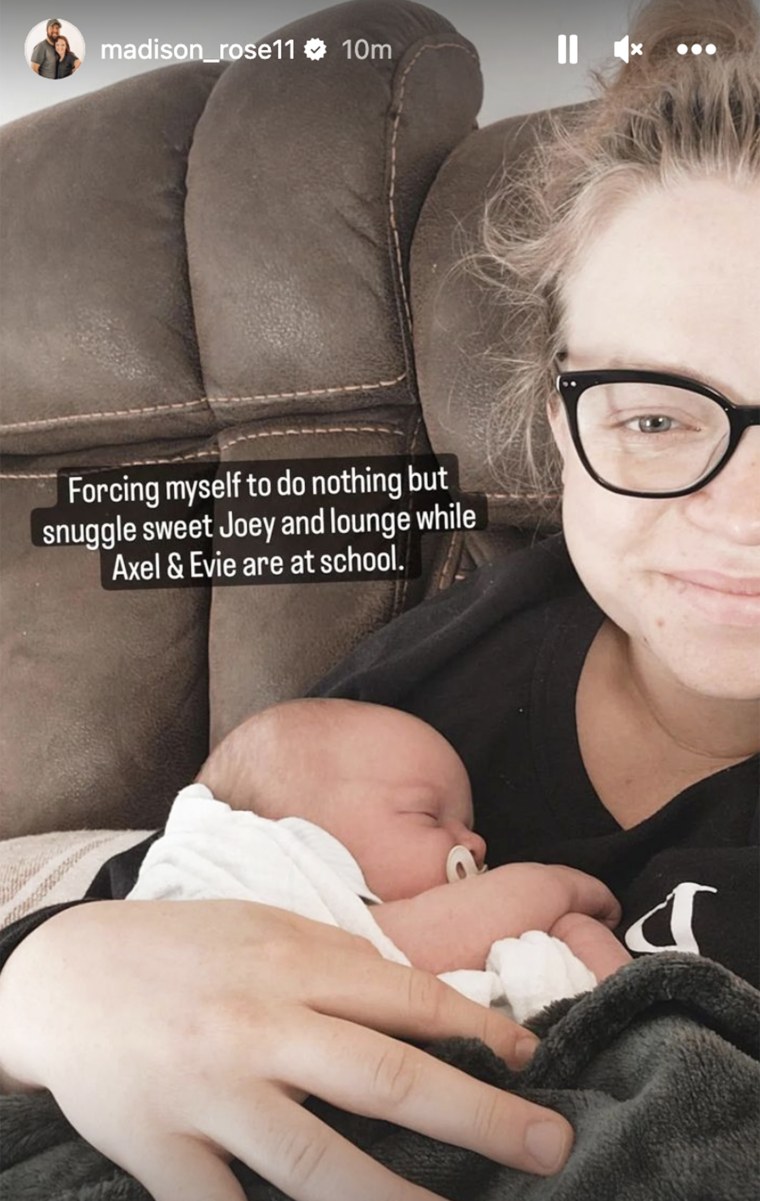 Brush first announced that she was expecting baby No. 3 last July when she posted a photo of her two children rocking shirts that read "big brother" and "big sister."
The reality star has since taken her followers along for the ride during her pregnancy journey, sharing updates like the baby's gender and plenty of baby bump photos.
Brush is one of Brown's six children with Kody Brown, who raises 18 children with four women. The patriarch of the Brown family was once married to Meri, Janelle, Christine and Robyn as part of a plural marriage, but is no longer with Christine or Meri. He is currently separated from Janelle.