Janelle Brown's son just celebrated a milestone birthday.
Robert Brown, one of six children the "Sister Wives" star shares with Kody Brown, turned 25 last week and he marked the special occasion with his brothers and several cousins.
Janelle and her daughter Savanah, 18, also decided to join in on the fun and "crash" the party.
Over the weekend, Janelle shared a video of Robert blowing out the candles on his cake as his family sang "Happy Birthday."
The proud mom also posted a group photo from the soirée, featuring familiar faces like her sons Logan, Hunter and Gabriel in addition to Savanah and some of her nephews. Paedon Brown, the son of Christine and Kody Brown, was also on hand.
"Savanah and I crashed the brothers and cousins birthday party for @robertthebrown. He turned 25 on Monday and all he wanted was to have the guys come and hang out for the weekend. It's so great when brothers and cousins are your best friends," the reality star captioned the post.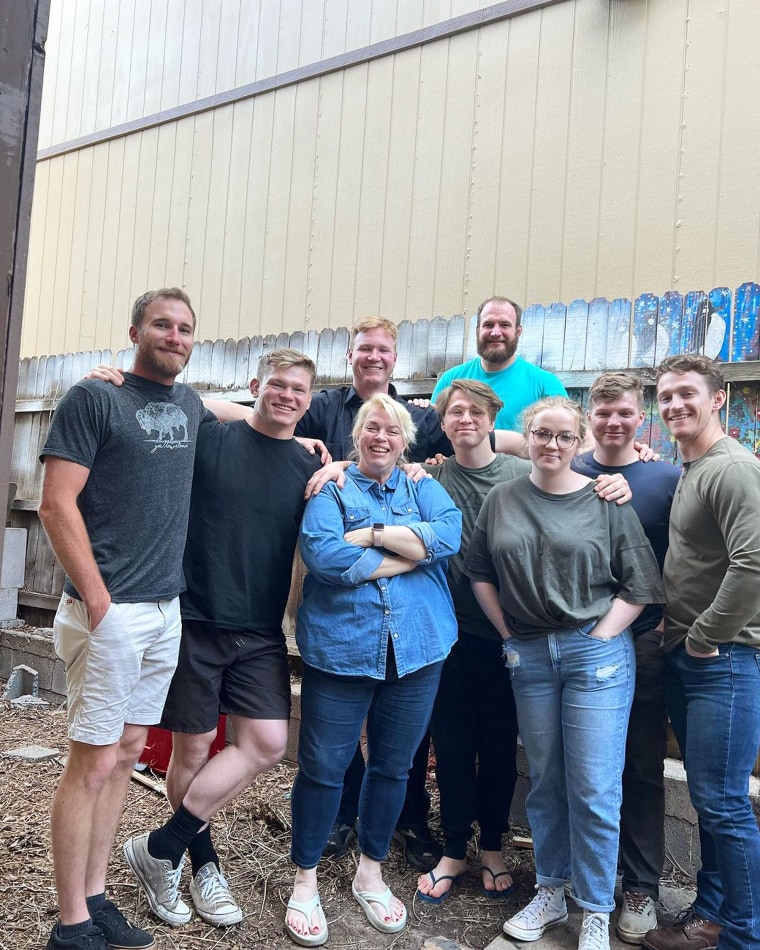 Janelle's eldest daughter, Maddie Brown Brush, was absent from the photo but commented on her mom's post, writing, "Oh I miss this!! Love it so much."
Christine Brown, Janelle's former sister wife and close friend, shared her thoughts on the gathering and commented, "Absolutely way fun!!!"
Garrison and Gabriel, two of Janelle's six children, are estranged from their dad Kody. During Season 17 of "Sister Wives," Janelle discussed the impact their strained relationships had on her marriage (she is currently separated from Kody).
"Kody and my boys are very estranged. He doesn't even want to see their point of view. He's like, 'You've offended me. You've offended those that are close to me, aka Robyn. You guys have to come ... and apologize and grovel.' You know, my boys are just not gonna do that," she said in one episode.
At several points throughout the season, Janelle suggested that the rift between Kody and his sons was related to his strict COVID-19 protocols.
During a Season 17 special that aired in January, Kody said he would like to reconcile with Garrison and Gabriel. He also suggested that his sons should simply have adhered to his protocols or moved out of the house.
"Now with those two boys I'm estranged from them. I can't even have conversations with them anymore," he said, adding that it's "very sad."
Kody then looked into the camera and apologized to his sons.
"Boys, I'm sorry. I was trying to protect my family. Next time, I'd manage it differently and I'm sorry," he said.