Indiana contractors Aaron Gray and Josh Arnett recently went viral for making noise that's a bit more joyful than the whir of a circular saw.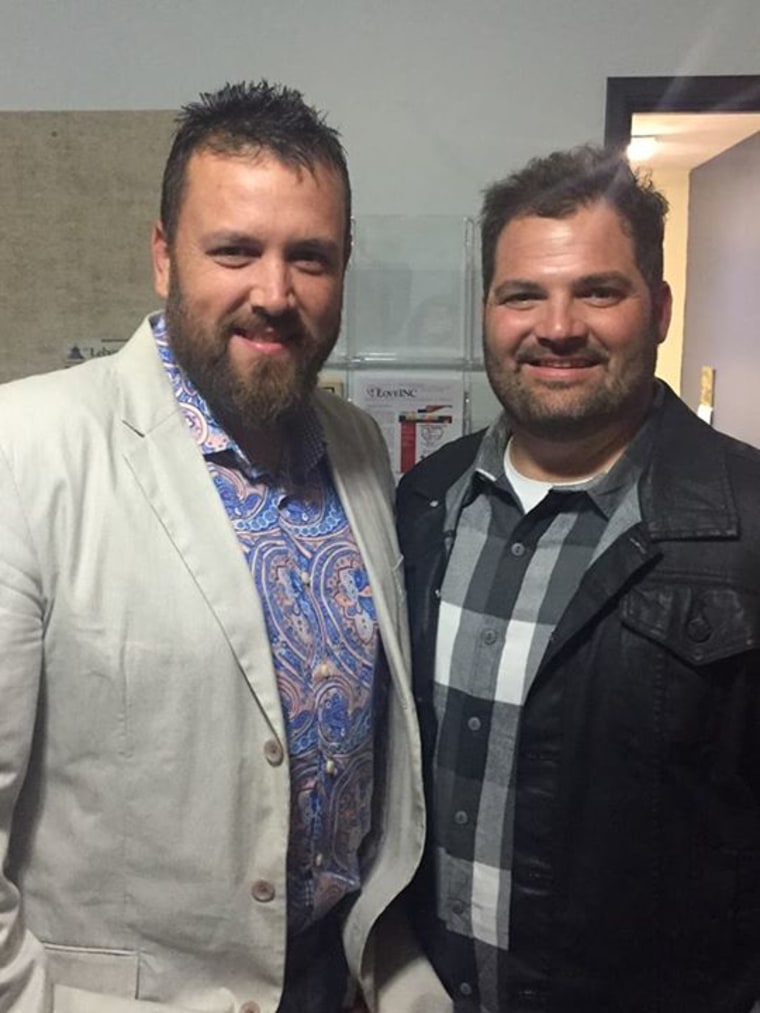 Known as the Singing Contractors, the duo teamed up with a local pastor, Paul Bigger, to record an informal, a cappella rendition of "How Great Thou Art" that took Facebook by storm and yielded unexpected fame.
"I am a little overwhelmed by how good God has been to us," Arnett told TODAY.com.
Added Gray, "As far as the fame [goes], it's never something we wanted or asked for, it's just something that God has placed in our laps, and we're just trusting that we can get his message of hope out there."
Living about an hour's drive from each other near Indianapolis, Gray and Arnett are childhood friends who share a deep appreciation for gospel music. Gray, 39, said he grew up singing gospel music with his family, "but never anything professional," adding, "We just work for a livin', paycheck to paycheck, just like everybody else."
Arnett, 40, can relate. "I never dabbled in [singing] enough where I never had to work," he said. "I've always had to swing a hammer for a living, and that's what pays my bills."
They often collaborate on projects, whether they be of the musical or the home-improvement variety, but only recently came up with the idea to record their vocals while on site.
"We started working together about three years ago," Gray said. "Ever since, we've been singing on the job, so, one day, we just said, 'Hey, man, let's just sing some songs.' I don't know how we got the idea to put it on video, but we did."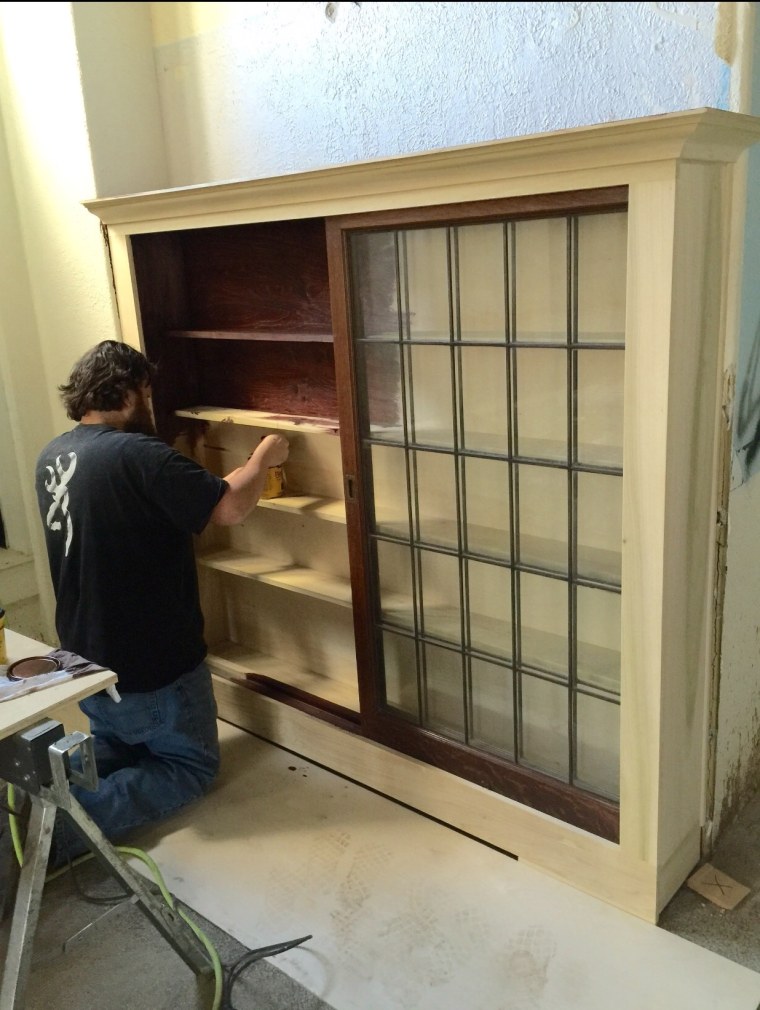 A few videos into their side project, Gray and Arnett collaborated with Bigger, whom they knew through work, to record the hymn "How Great Thou Art."
With three-part harmony echoing off the walls of a residential room, the performance has struck a chord on Facebook, where it's been viewed more than 11 million times.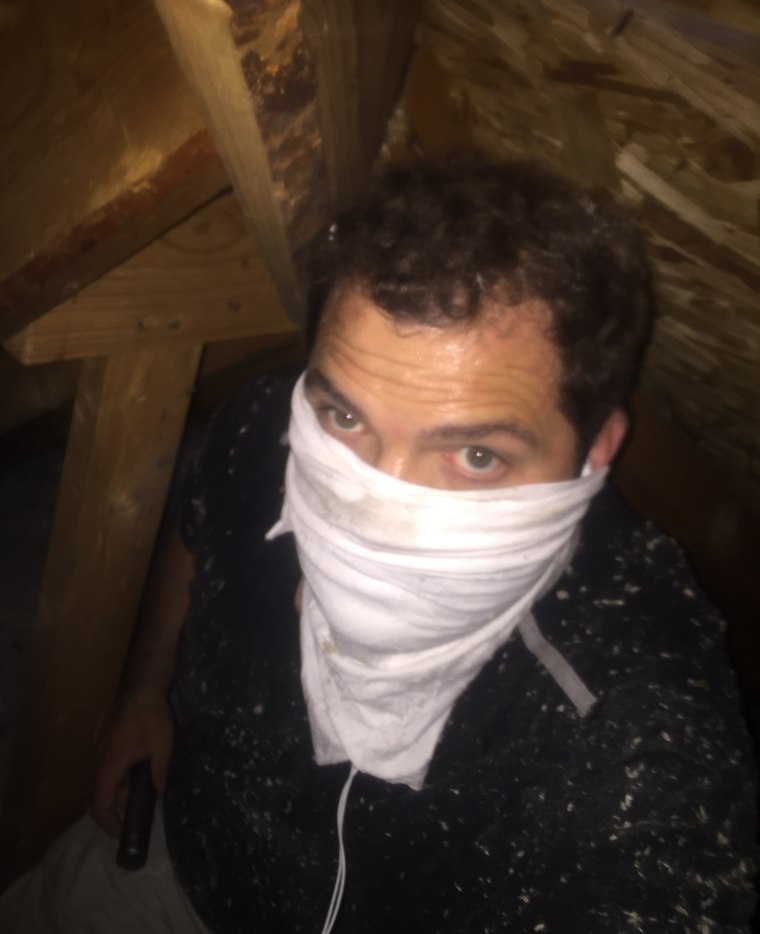 The popularity of the video floored its unassuming stars. "It's unbelievable," Gray said.
While the Singing Contractors are fielding requests that transcend Christian music, they plan on sticking to the gospel songs that got them where they are today. "We just feel like that there's an awesome message in it," Gray added. "It's what's in our hearts, and we feel we should stick with it."
Over the weekend, the Singing Contractors and Bigger traveled to New York City to reprise their "How Great Thou Art" trio on "Fox and Friends."
On the same trip, Gray and Arnett taped an impromptu version of "Amazing Grace" in Times Square to share with their growing fan base, which includes nearly 15,000 Facebook fans.
By Monday, the two were back in Indiana, installing doorknobs and putting other finishing touches on a house remodeling. "Nothing has really changed in my life," Arnett said. "I really don't plan on it, just because we have a bigger audience to share the gospel with."
Their manual labor, however, isn't stopping them from pursuing their labor of love. They're in the process of recording and mixing tracks for their first CD, "To God Be the Glory," slated for release in a few weeks.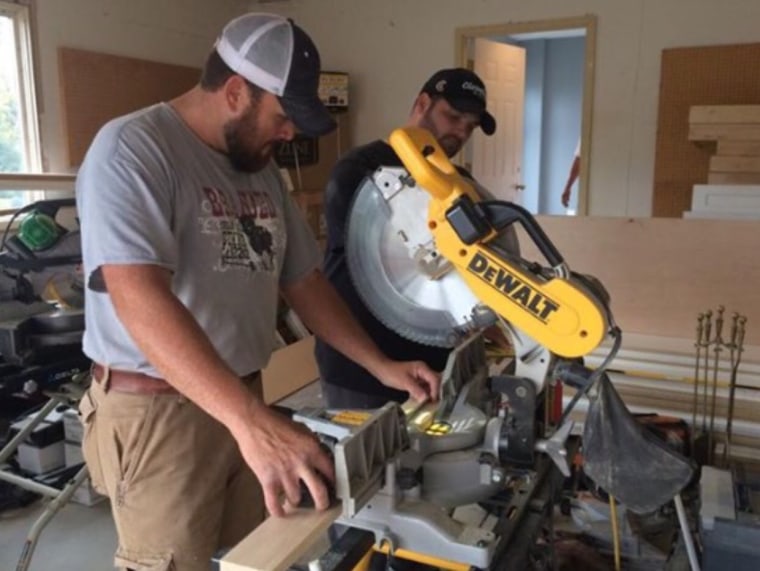 Gray said viewer feedback has been overwhelmingly positive.
Arnett agreed, and cited one "How Great Thou Art" response that he found especially profound: "[Someone] wrote in and said, 'Thank you so much for singing that song. It's made me question myself and stop myself from committing suicide. … When [I heard your] song, I felt the spirit come over me.' What a wonderful story. If we have done nothing else in this world, and saved one life, it is worth it all to us."
Follow TODAY.com writer Chris Serico on Twitter.