Country singer Slim Whitman, known for his yodeling skills and falsetto voice, died Wednesday of heart failure at age 90, his family said.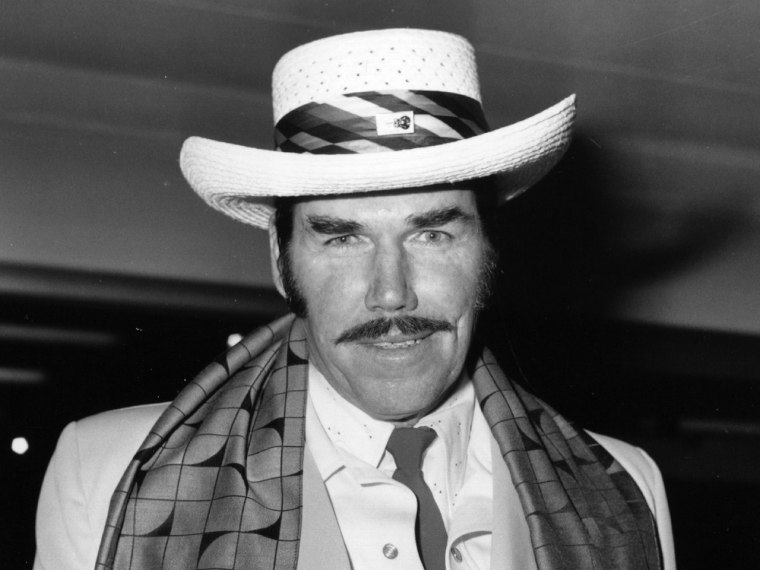 Recent generations may know Whitman best from the musical hits collections he sold on television in the 1980s and the numerous jokes "Tonight Show" host Johnny Carson made at his expense. But he was a star long before that on two continents. His 1955 hit "Rose Marie" was No.1 in England for 11 weeks, a chart record that stood for 36 years.
Born in Florida, Whitman came late to music, joining a band after serving with the Navy in World War II. Talent manager Col. Tom Parker, who would eventually become famous for discovering Elvis Presley, heard the singer in the late 1940s and took him on.
Whitman began as a cowboy singer, but struggled to make it in music. In the early 1950s, he cracked the country-music top 10 with "Love Song of the Waterfall."
He was even more successful with his next song, "Indian Love Call," which highlighted Whitman's soaring falsetto and his impressive yodeling talents. In the 1996 comedy "Mars Attacks!", that song was used to make the Martian attackers' heads explode, saving Earth.
Whitman joined the Grand Ole Opry in the 1950s and continued to release music, but his fame soared higher in Europe than in his homeland. His hits abroad included "Tumbling Tumbleweeds," "Unchain My Heart," and "I'll Take You Home Again Kathleen."
He became perhaps better known as a pop-culture icon in his own country, thanks in part to the late-night television commercials he began making in the late 1970s. In 1979, millions of Americans ordered his mail-order albums and tapes based on one iconic commercial. Subsequent ads bragged him up as a "new American recording star," though Whitman had been selling records for more than a quarter of a century at that point.
Whitman had to be convinced to do the ads. "I never liked television," he once told writer Graham Reid. "But my wife kept telling me I had nothing to lose. Then my son Byron insisted I do it. So I did."
He became a target of mostly fond jokes, with Carson once starring in a "Tonight Show" skit where he claimed to have contracted "Slim Whitman's Disease," which forced him to randomly break into yodels. "Contact Yodel Hills Hospital when someone you love talks real silly," the fake commercial urged viewers.
Sometimes the jibes were harsher. According to Reid, Playboy magazine described Whitman as having "a hairline that can't quite decide where it's receding to (and) a pair of front teeth you could pass a table knife between."

Whitman was laughing all the way to the bank -- he reportedly sold two million copies of the first TV-advertised album and 250,000 copies of the second.
While playing the Tulsa State Fair in 1981, he told KOTV-TV that he knew his music wasn't to everyone's taste. "There's a few of 'em, you know, a little negative, but after we leave the place, they're positive," he said.
The yodeling, TV ads and unconventional looks may have earned him ribbing, but they also made him famous. Whitman was inducted into the Country Music Hall of Fame, and has a star on the Hollywood Walk of Fame.
"He was a good, honest man," grandson Dewey Beagle told Florida's First Coast News, adding that Whitman never drank or smoked. "He didn't really go for the Hollywood or Nashville parties."
He was also humble. Beagle said he didn't realize his "Paw-Paw" was famous until he was 11 and the family went to Knott's Berry Farm and Whitman suddenly went on stage to perform. "And then he goes backstage, takes his suit off, and goes on the log ride with us," Beagle told the station.