Simone Biles is in love!
That's right, the gold medal-winning Olympic gymnast has gone head over heels for a fellow athlete, as she recently revealed on Instagram.
The man who turned the head of Zac Efron's former No. 1 fan is Stacey Ervin, 23, a fellow gymnast who also posted a delightful picture of the new couple on Instagram Monday.
The pictures were taken at an event Sunday when Biles was inducted into the USA Gymnastics Hall of Fame.
Biles won hearts around the world during the 2016 Summer Olympics in Rio, and charmed TODAY viewers with her major crush on Efron. But we're glad to see she's ready to take a tumble into a relationship of her own!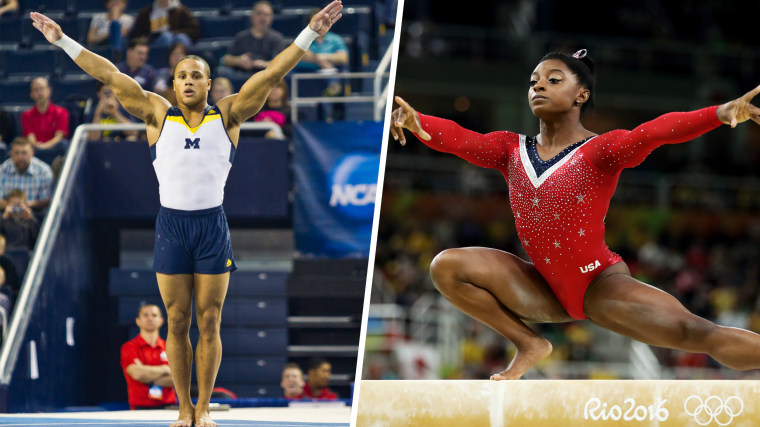 This may be the first real love for the 20-year-old. As she told Entertainment Tonight in April, "I have never had a boyfriend in my life. At 20 years old I feel like you should have gone through those things and gone on dates. I have been on like, maybe one proper date."
We wish the pair all the best luck. At least we can be pretty sure they know what it means to go to the mat for each other already.
Follow Randee Dawn on Twitter.