Simone Biles hasn't announced her wedding date, but it can't be too far away given that the bride-to-be just had her bachelorette bash. 
The 25-year-old gymnastics great, who's set to say "I do" to NFL safety Jonathan Owens, took to Instagram Feb. 23 and gave her fans and followers a peek at the destination celebration. 
Borrowing the naming convention of "Friends" episodes, she captioned one photo, "the one where I'm the bride🎉🥂💍."
The image showed a smiling Biles, dressed in white jeans and a "Bride and Boujee" T-shirt, kneeling on the bed in her resort suite, surrounded by evidence of the big event.
At the head of the bed, large gold balloons spelled out "bride," while a sash near the foot of the bed read, "Future Mrs. Owens." In between it all was a variety of treats and totes, including a Chanel gift bag that contained a Chanel handbag (courtesy of Mr. Owens).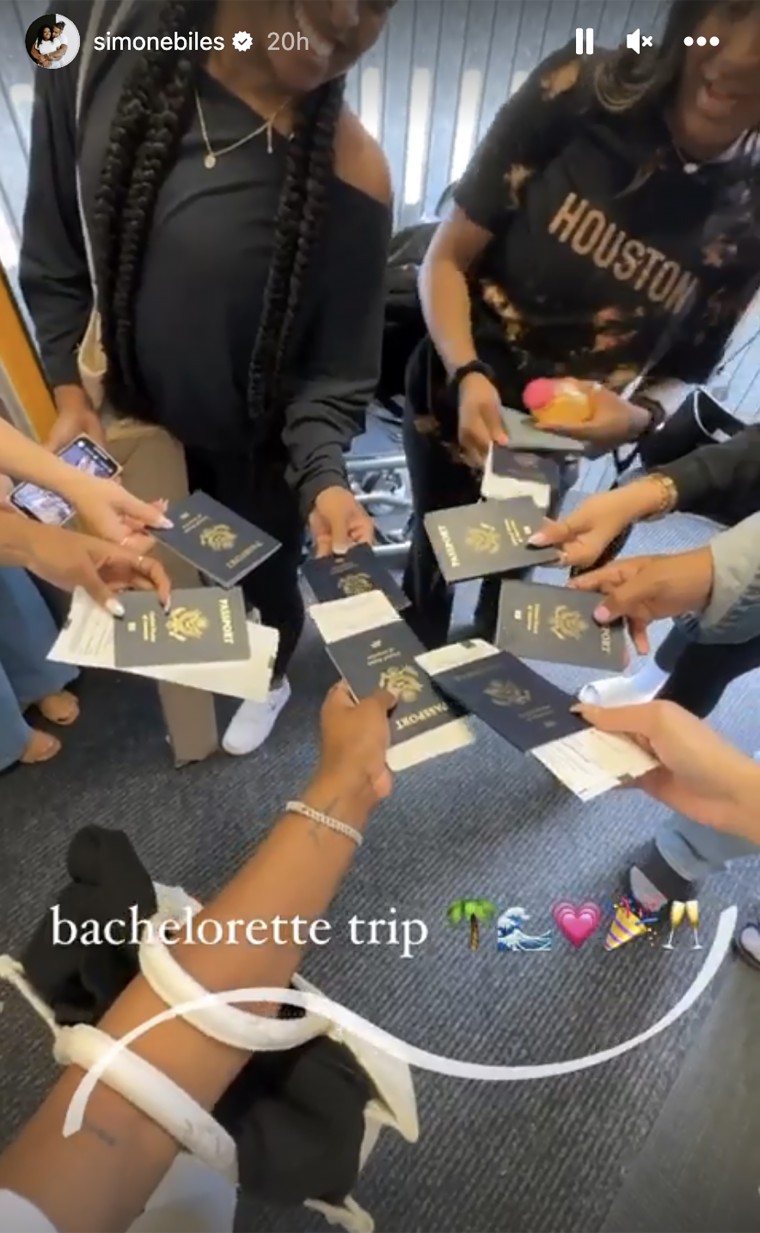 Biles' IG story revealed where the fun getaway took place: Belize.
The Central American nation, bordered by the Caribbean Sea, is a favorite locale for Biles, who's a dual citizen of both the United States and Belize.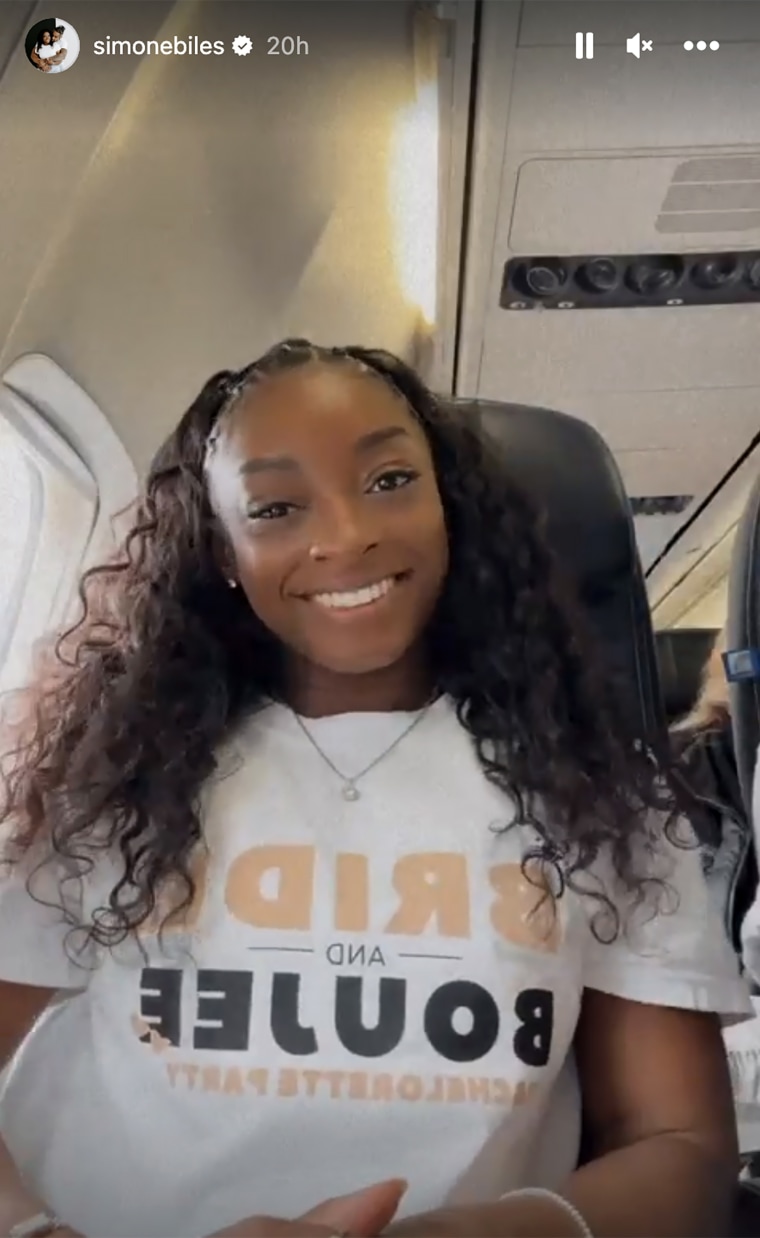 Brief videos she posted showed her bachelorette pals all gathered together with their passports out, Biles herself settling into her airplane seat and what appeared to be the whole group heading out for fun in yet another conveyance.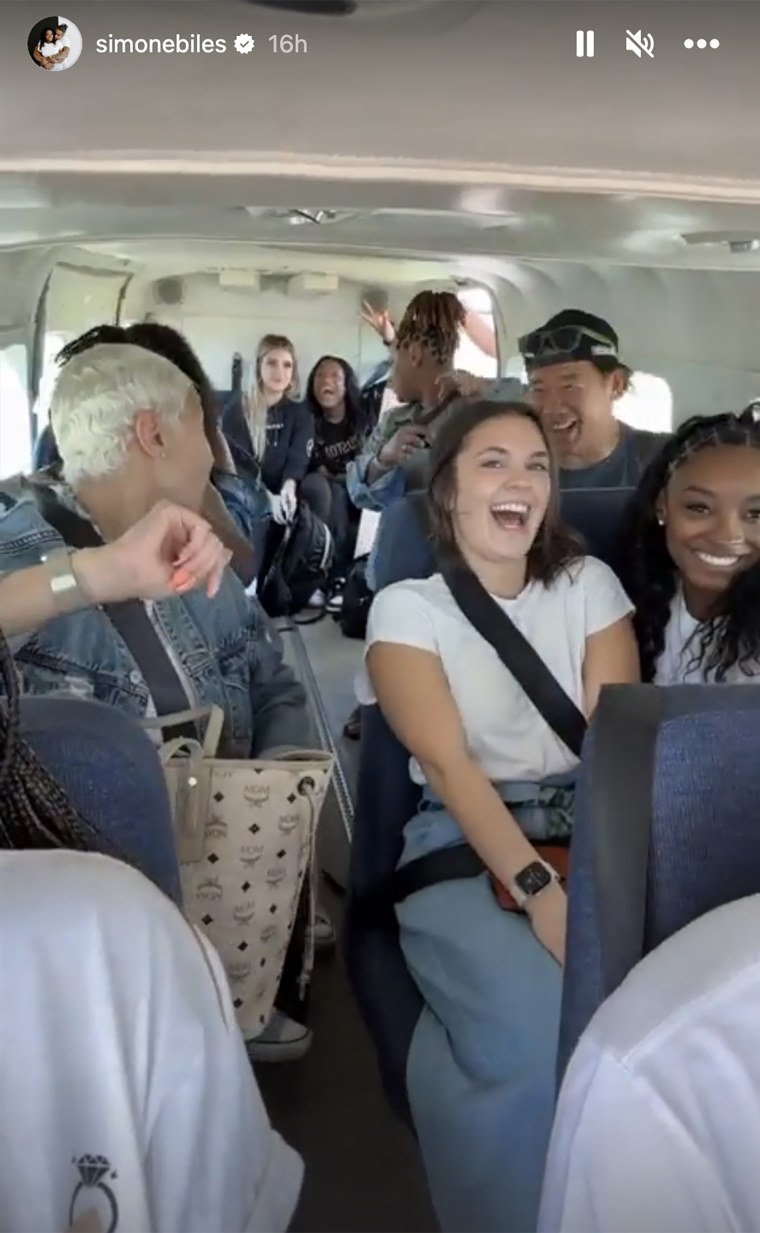 Biles posed for the camera again after arriving at the destination. She wrote, "let the bachelorette commence," over that shot.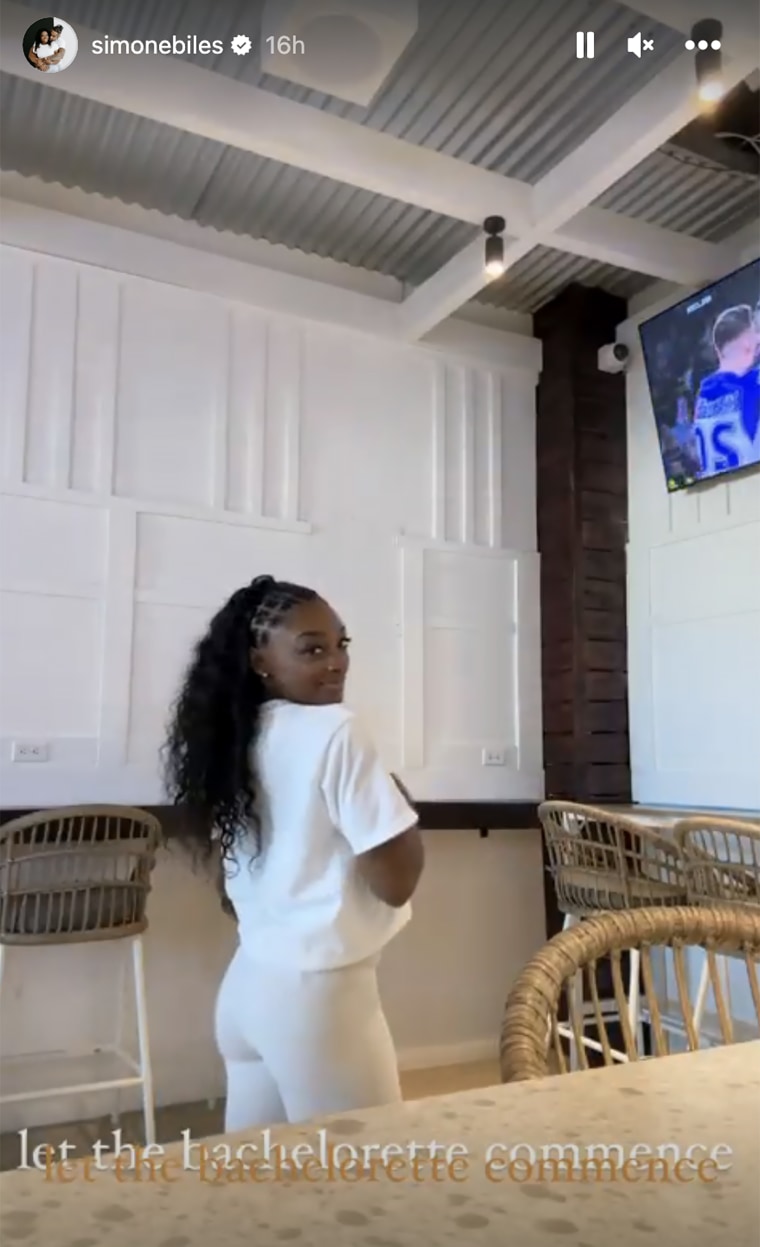 The bachelorette party comes one year after the beloved athlete shared news of her engagement to Owens.
"THE EASIEST YES," Biles wrote on Instagram one day after Valentine's Day 2022.
That message accompanied a pic of Owens down on one knee, holding a ring and popping the question.
"I can't wait to spend forever & ever with you, you're everything I dreamed of and more!" she added. "let's get married FIANCÉ."