Simon Cowell: You have been missed.
At least he has by some members of the television viewing audience, who adored his tell-it-like-it-is judging of contestants on "American Idol" and "The X Factor." He co-created "America's Got Talent," but Cowell never brought his caustic brand of British criticism there. At least, until now.
Cowell will be a judge in the next season of "America's Got Talent," offering his critique to contestants looking to make it big.
"It was the network's [NBC] decision," he told TODAY's Joe Fryer on Thursday. But that doesn't mean he wasn't above seriously hinting. "I had sort of popping up in my head ... 'You know, if you are looking for a very good-looking British judge which sort of fits on this show, I know someone.'"
The announcement comes in the wake of Howard Stern's exit from the show.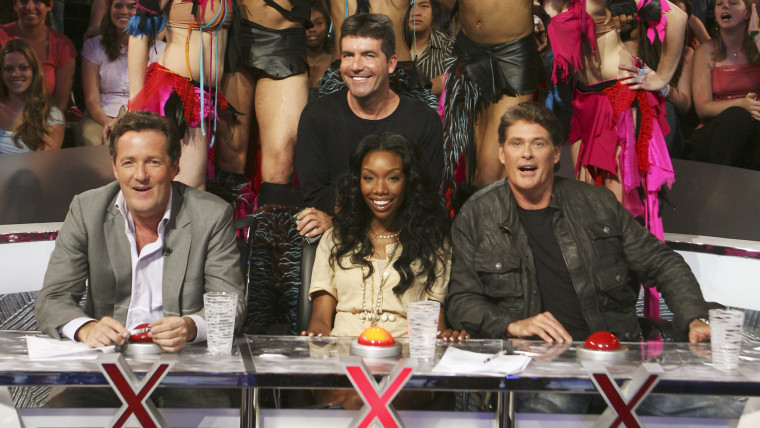 And it's not like Cowell doesn't have "Talent" experience: In addition to his prior judging roles on "Idol" and "X-Factor," he served as a judge on "Britain's Got Talent" already.
But if he hasn't been as much in the American public eye lately, it might be that he's had more reasons to stay home these days. His son, Eric, was born nearly two years ago.
"You become responsible for somebody else," he said. "And of course, that's your protective gene that kicks in."
Don't expect fatherhood to have mellowed Cowell, though. Contestants will get the same fair shake as before. "If they're good, yes. But if they're terrible, no. I can't sit in front of someone who's useless and say, 'Take a couple of singing lessons and everything will be fine.'"
There's one more new addition that will come with Cowell: A beard is making a special guest appearance on his face.
"I'm gonna keep it for a while," he said, then noted his housekeeper of 25 years is not a fan. "When she saw me, she screamed."
Everybody's a critic!