Santa brings us all kinds of good presents during the Christmas holiday, but thanks to a new brain teaser he's also bringing a really good challenge.
This new repeated-image challenge (which echoes other ones that've stumped us over the past several months) features lines and lines of St. Nicks with sacks of goodies draped over their shoulders, each holding a lovely green wrapped present.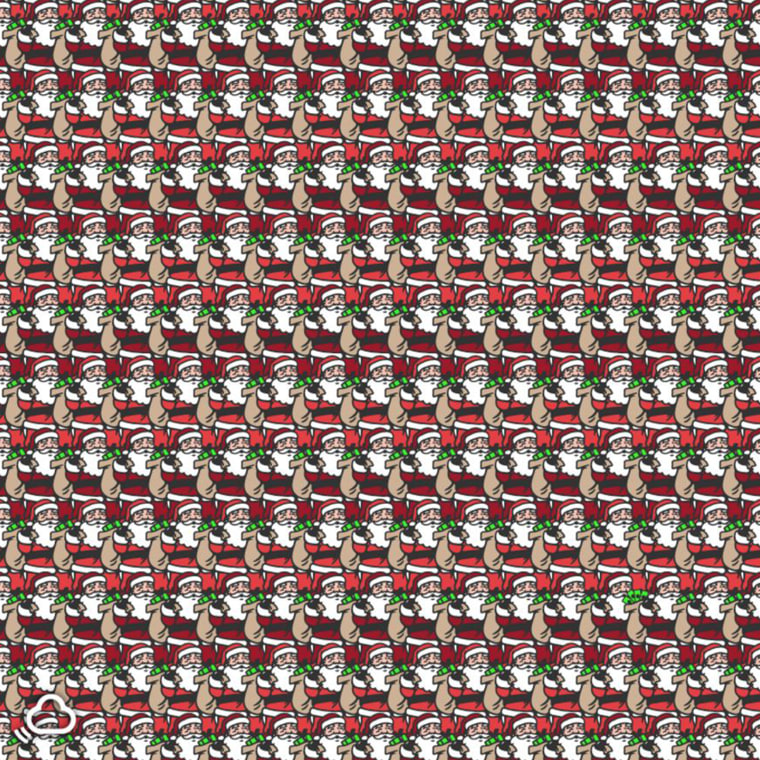 RELATED: Find the panda among the snowmen: See the puzzle tantalizing the internet
Except for one! He's carrying cash!
Vouchercloud created the new puzzle and posted it on their website in the hopes of helping consumers know they can save money this Christmas.
RELATED: Can you spot the cat among the owls? See the sequel to the viral panda puzzle
See if you can find it (if you're having a tough time, scroll down and check out the solution below.
When you do find it, be sure to cry out, "Show me the money, Santa!"
Scroll....
.
.
.
.
.
.
Keep scrolling...
.
.
.
.
.
.
Are you sure you want to see the answer?
.
.
.
.
.
.
Here you go!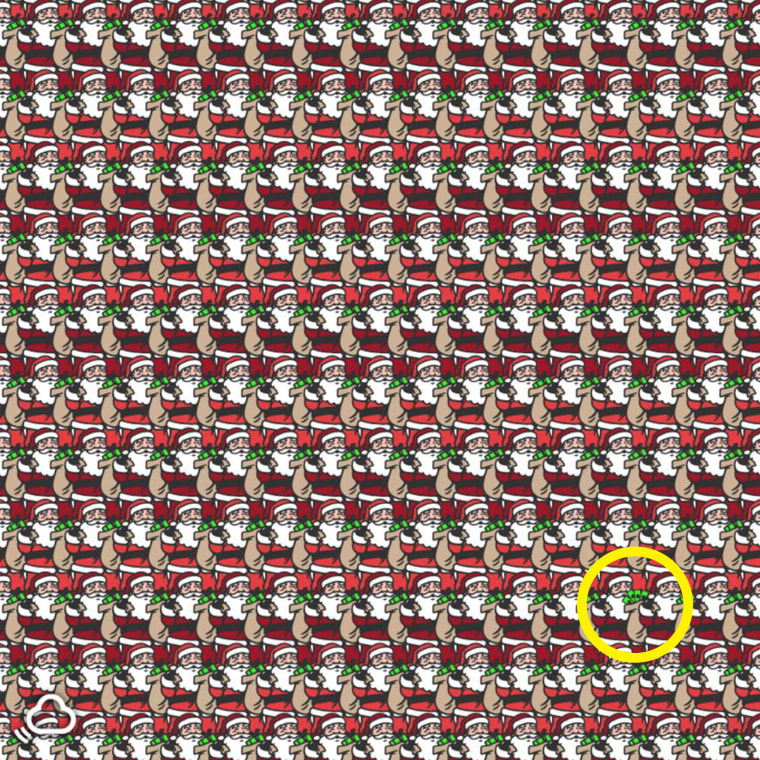 Follow Randee Dawn on Twitter.