For a moment on Tuesday night, it seemed as though Kata Hay wouldn't make it beyond the blind auditions on "The Voice." The country crooner sang her way to the very last note of Gretchen Wilson's hit "Redneck Woman" before any of the coaches made a move.
However, just before she finished that note, Adam Levine, Pharrell Williams and Christina Aguilera all spun their chairs around in unison signaling their interests.
But one coach had an even bigger move in store.
After Hay gave all of them hugs to show her gratitude (even Blake Shelton, who didn't turn his chair around at all), she had a confession to make to Aguilera.
MORE: Find out which coach 'Curly Sue' star picked after powerful 'Voice' performance
"You're my official first girl crush," she said.
"Oh, hey! I can work with that," the singer replied, hoping to lure Hay over to her team. "Should we just make out now?"
Hay's response came quick: "Please!"
The resulting smooch — which was really more of a quick peck — wasn't what anyone would call making out.
Well, maybe Williams would call it that.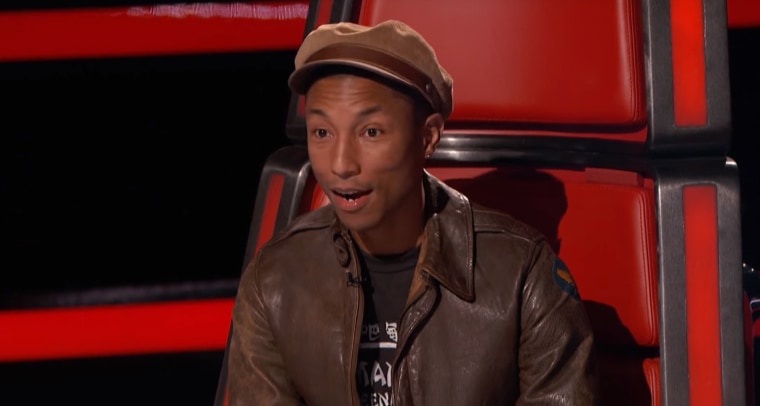 "If you pick me, there's more of that to come," Aguilera teased.
Needless to say, Hay is the newest member of Team Christina.
Follow Ree Hines on Twitter.