In the spirit of everyone who's wished TV shows and movies could use the song "Happy Birthday to You" for free — instead of some knockoff no one ever sings at real-life parties — a federal lawsuit filed by independent artists is pushing for the song to become public domain.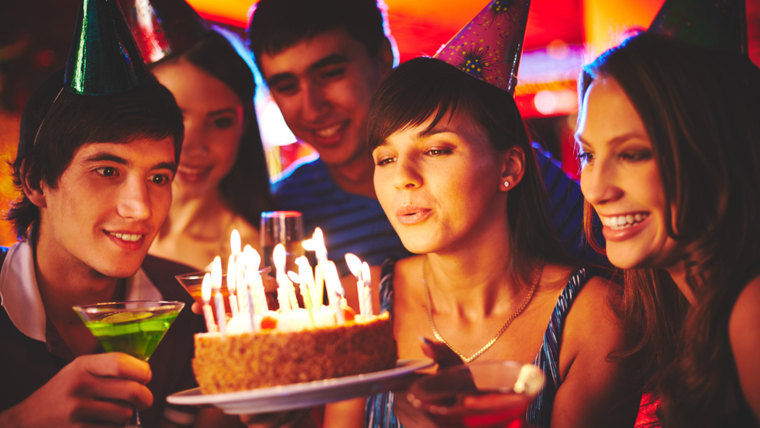 Two sisters, Mildred and Patty Hill, first published the song in 1893 as "Good Morning to All," but its lyrics morphed in the years that followed, and the first copyright for "Happy Birthday to You" wasn't filed until 1935. Warner Music Group has owned the rights to the song since 1988.
In the lawsuit, plaintiffs claim the song's origins as a birthday tune date back to no later than 1922 — the last year of the public-domain era, according to a New York Times article published Tuesday.
The lawsuit cites a yellowed 1922 songbook's third verse for "Good Morning and Birthday Song," whose sheet music features the familiar melody and its equally famous lyrics in the key of A-flat.
Warner lawyers argue that "while earlier versions of the birthday song may have been published, they were not authorized by the [Hill] sisters themselves," and maintain the 1935 filing is sufficient because no previous copyright covered "Happy Birthday to You," according to the Times.
A ruling on the song's copyright is expected "soon" in United States District Court in Los Angeles, the newspaper states.
In the meantime, rather than pay for the rights, TV series and films will continue to replace the popular song with something, uh, a lot less popular — often winking to the audience in the process.
The copyright doesn't extend to private birthday parties, but one New York Times commenter — identified as Kevin from Northport, New York — offered a sweet, tongue-in-cheek solution nonetheless. "I don't know about anyone else," Kevin commented, "but after my kid's birthday party, I sent Warner Brothers a piece of leftover birthday cake in lieu of a cash payment."
Follow TODAY.com writer Chris Serico on Twitter.