"Tangerine," opening this weekend, is not your average feature film. Not only does it star two first-time transgender actresses, it was shot entirely on an iPhone 5S.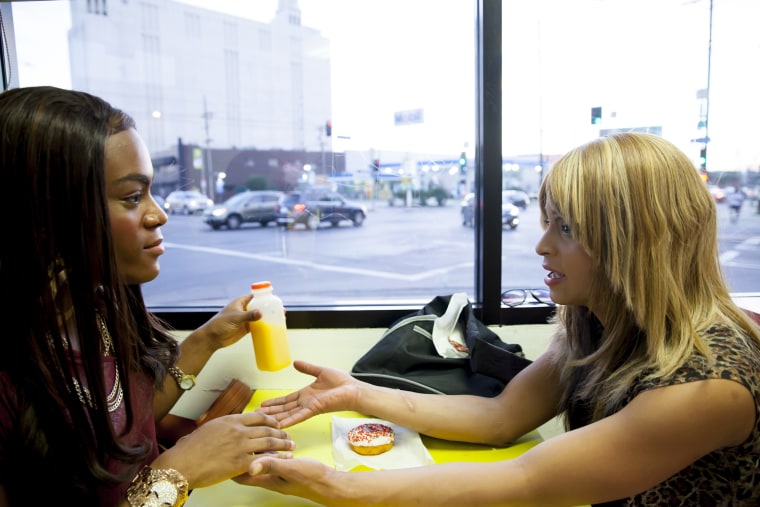 Inspired by an intersection near director Sean Baker's home in Los Angeles, the movie, from Magnolia Pictures, is a 21st-century twist on the classic Christmas Eve reunion. When hot-tempered Sin-Dee (Kitana Kiki Rodriguez) gets out of jail, the first person she goes to visit is her best friend, Alexandra (Mya Taylor). But as the two are catching up over doughnuts, Alexandra accidentally lets slip some bad news about Sin-Dee's boyfriend.
Ultimately, the film is a rollicking comedy about "a woman scorned," as Baker puts it, with all the hair-pulling and high drama you might expect. However, it's also the portrait of a friendship and of one of the grittiest areas of LA, known for its transgender sex work.
Shooting with an iPhone "really stripped away any inhibitions" among the cast, Baker told TODAY.com, allowing him to get "up-close and personal" with his actors. Even with a telephoto lens, Baker said he was sometimes only a foot or two away from the people he was filming.
Still, despite the intimacy of the shoot, "the camera didn't bother me," said actress Mya Taylor, who played Alexandra. "I had a lot of room to improvise."
To give the iPhone footage a more cinematic look, Baker used the app Filmic Pro, a hand-held support called the Smoothee and an anamorphic adapter from MoonDog Labs. The adapter, which Baker received as a prototype specially for the film, changed the iPhone video into widescreen aspect ratio.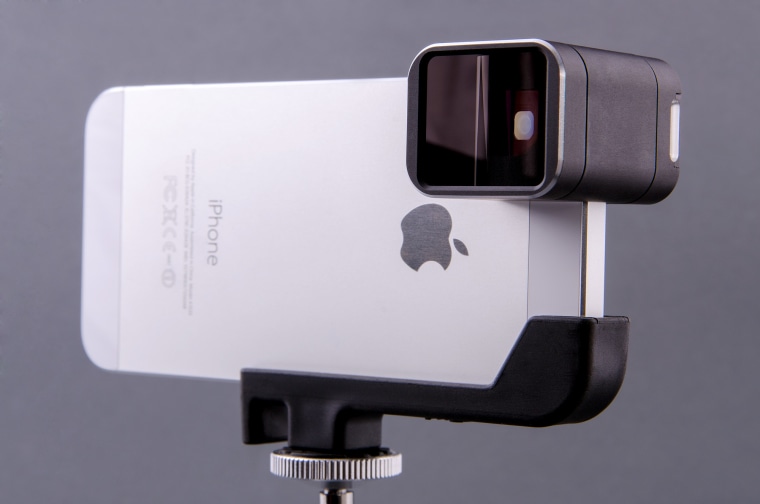 "On a subconscious level, people associate widescreen aspect ratios with cinema," Baker explained. "It elevates ["Tangerine"] to a whole other level."
The iPhone is now the world's most popular camera, according to Flickr, and Pixar Studios co-founder John Lasseter has predicted that it will play a major role in the future of cinema.
But Baker says that, given the choice, he wouldn't shoot with an iPhone again.
"If I had the money, I would be shooting 5mm celluloid film," Baker told TODAY.com. "As [a] filmmaker, you're looking to shoot the best quality you can."
And if you're wondering if the iPhone's battery life was an issue during a 10-hour-plus shoot, Baker said that yes, it was.
The problem wasn't "the storage," Baker explained, "it was about running out of battery."