"Grey's Anatomy" fans may still be coping with the loss of Derek "McDreamy" Shepherd, but show creator Shonda Rhimes explained the character's death in a way that may help ease some of the pain.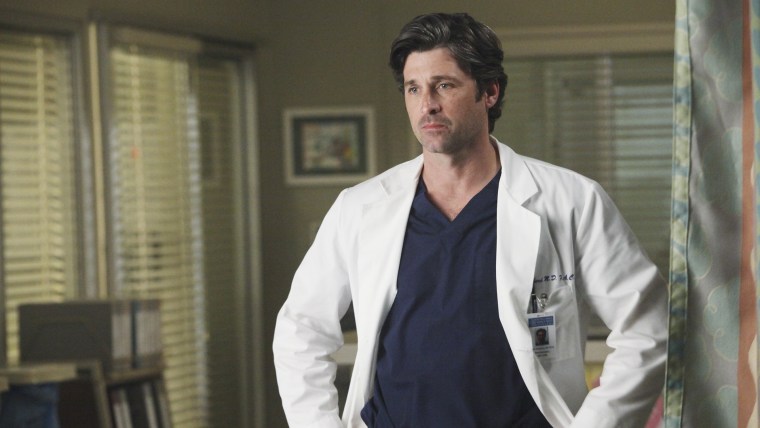 Rhimes spoke to reporters at the Television Critics Association press tour on Tuesday, addressing the way Patrick Dempsey's departure from the show was written.
"The decision to have the character die was not a difficult one. What were the options? Derek was going to walk out on Meredith and leave her high and dry and what was that going to mean? That was going to suggest that their love was not true, that the thing we said for 11 years was a lie, and McDreamy wasn't McDreamy," Rhimes said.
"For me, that was untenable. Meredith and Derek's love had to remain Meredith and Derek's love. So as painful as that was for me as a storyteller, the only way to preserve what felt true to me was that Derek was going to have to die in order for that to remain honest."
Rhimes continued, "I really couldn't have the idea that he turned out to be a bad guy who walked out on his wife and his kids be a true story. To me, that was the only way to make Meredith and Derek's magic remain true and remain frozen in time."
MORE: 'Grey's Anatomy' star Ellen Pompeo shares how she feels about McDreamy's death
The death of Derek Shepherd came as a huge surprise to fans, leading to an overwhelming response online after the end of Season 11.
Fans who want to find out what will happen in the wake of Shepherd's death will have to wait until fall, when "Grey's Anatomy" kicks off its 12th season.