Going into Thursday's Golden Globe nominations announcement, certain films and stars were expected to get their due with a number of nods, such as critic favorites "The Butler" and "Saving Mr. Banks." But one thing is for sure — those films weren't favorites among the Hollywood Foreign Press Association.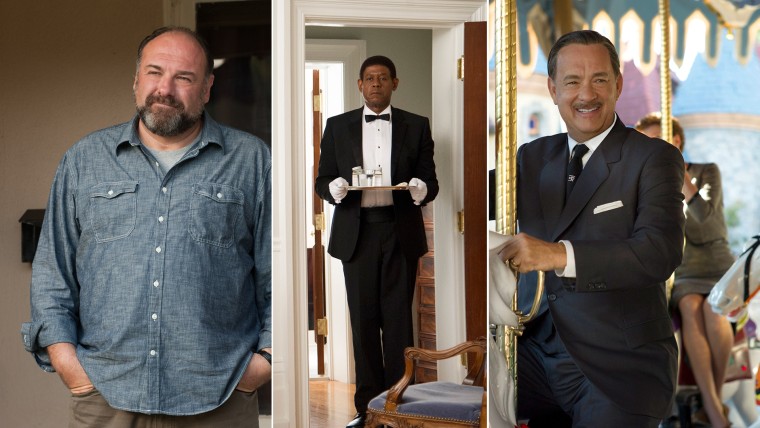 Disney's "Saving Mr. Banks" failed to get any notice in the best drama category, and supporting actor Tom Hanks was nowhere to be seen — expect, of course, in the best actor category for his title role in "Captain Phillips." The lone honor for the film went to best actress contender Emma Thompson.
While some were no doubt surprised to see Oprah Winfrey shut out of the best supporting actress category hot on the heels of her SAG Awards nomination for her work in "Lee Daniels' The Butler," she was in good company among "The Butler" snubs. The Globes also ignored the film in the best drama roundup, and lead actor Forest Whitaker (who made SAG's leading man list) didn't make the cut either.
As for that supporting actress category, Winfrey arguably wasn't even the biggest oversight there. Octavia Spencer certainly would have been a worthy inclusion for her role in the 2013 Sundance fave "Fruitvale Station," a film that failed to get Golden Globe recognition across the board.
Another expected name that proved to be a Globes no-show was that of late actor James Gandolfini. His work in his posthumous release, "Enough Said," has been the subject of steady Oscar buzz, but didn't rank a nod this time — even though co-star Julia Louis-Dreyfus made list for her part in the romantic comedy.
"12 Years a Slave" and "American Hustle" both received seven nods, while "Wolf of Wall Street" received two. See what other films and television shows were recognized.
The snubs weren't the only shockers in the mix on Thursday. Just as notable the Golden Globes oversights were the unexpected inclusions.
While Sally Hawkins deserved her place on the supporting actress list for her part in the Woody Allen dramedy "Blue Jasmine," it's a nod that few predicted, especially given the wealth of potential contenders in that category, including Winfrey's aforementioned expected appearance.
And while "Blue Jasmine" didn't make find a spot in the best drama nominations, Ron Howard's racing drama "Rush" did. "Rush's" Daniel Bruhl also surprised with his best supporting actor nod — as he did the day before with a SAG honor.
British offering "Philomena" was another shocker in the best drama roundup, nabbing a spot that seemed ripe for "Jasmine" or "Dallas Buyers Club" (though "Dallas" lead Matthew McConaughy and supporting star Jared Leto made the grade in the acting categories).
Of course, the biggest surprises still lie ahead — the winners and losers. See who walks away with the awards when the 71st Annual Golden Globe Awards air Jan. 12 on NBC.