Until recently, Shirley MacLaine had never been to the Canary Islands off the coast of Africa.
But while flying there to make a movie called "Wild Oats," she suddenly felt as if she was coming home.
And that's no metaphor. MacLaine, who has spoken and written extensively about her memories of living past lives, discovered that the airline she was flying on claimed it was "the only flight that flies to the lost continent of Atlantis," she told TODAY Tuesday.
"I thought, that's right up my alley," she said.
MORE: 'Sign of the apocalypse'? Mike Tyson, Shirley MacLaine make fast friends on TODAY
It certainly is; MacLaine believes she lived a past life on the fabled island that reportedly disappeared under the sea.
"I've got an incredible long-term memory," she said. "It's going to other lifetimes a long time ago."
So when she set foot on the Canary Islands and started having odd experiences, she wasn't too surprised.
She's now written about making the film in a new book, "Above the Line: My 'Wild Oats' Adventure."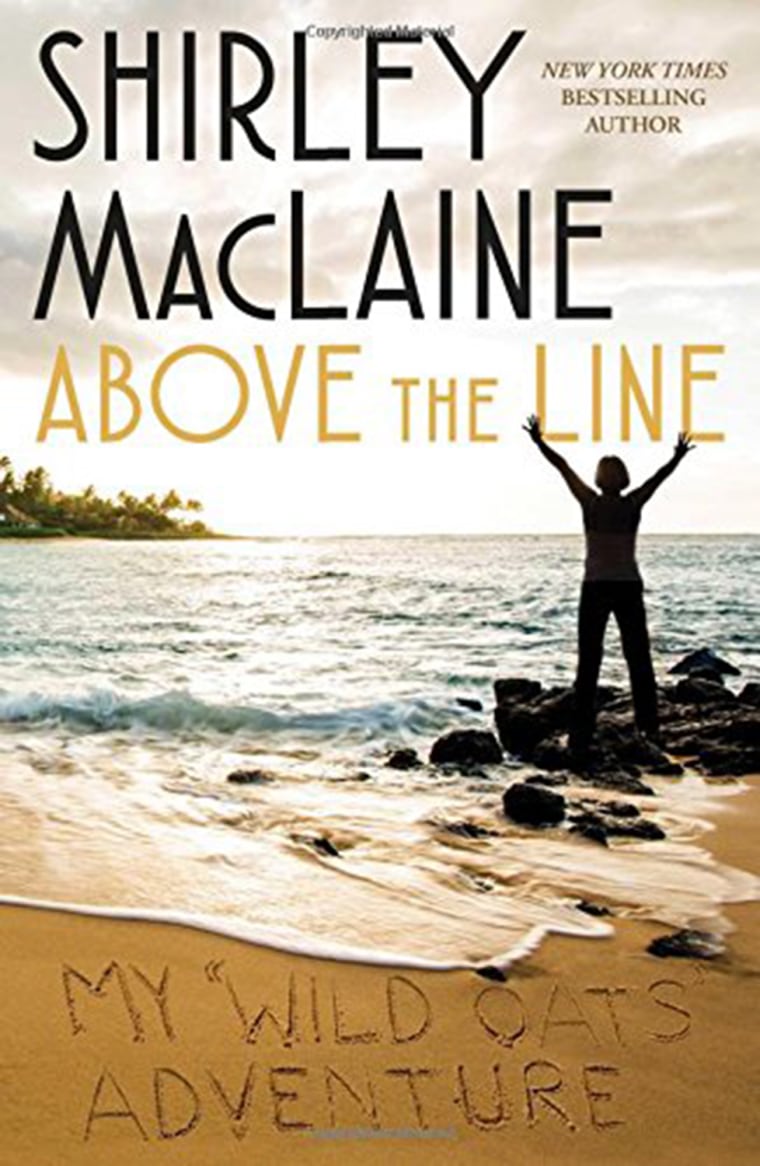 MORE: Shirley MacLaine to return to 'Downton Abbey' in season 4
Some of what she says happened doesn't seem so unusual: glasses broke unexpectedly and cast members experienced jet lag.
But then she went on a hike in the mountains and encountered what she described as an 8-foot tall golden man.
"This is what hit me: 'I'm looking at another sense of time. He is confused about where he is and I don't know what he is' ... That happened to me."
Experiencing her past lives, she explained, isn't like watching a movie in her mind.
"It's subtle," she said. "It's kind of emotional picture-facts."
And you don't always learn great things about your past lives, she added.
"If it's a past life for which you are trying to balance your karma today it can be upsetting," she said. "If you killed somebody in a past life and you feel real guilty about loving them now, you know."
So did MacLaine kill anyone in a past life? Lauer wanted to know.
"Yeah," she admitted.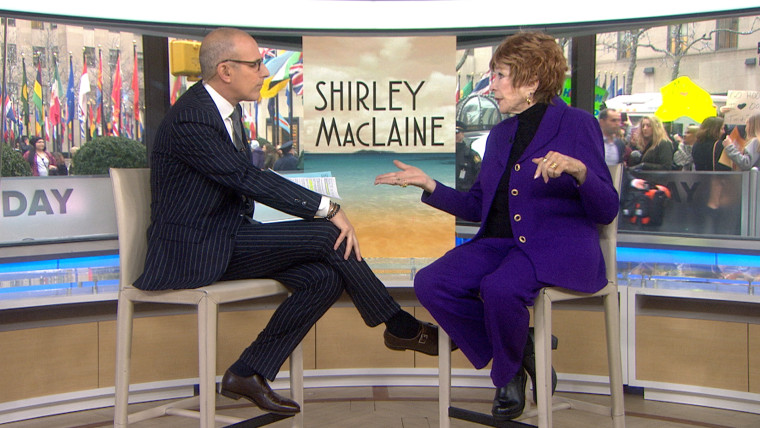 "That's a whole other interview," he chuckled.
"Wild Oats," which also stars Jessica Lange and Demi Moore, does not yet have a release date (but is certain to come out in this lifetime).
Follow Randee Dawn on Twitter.